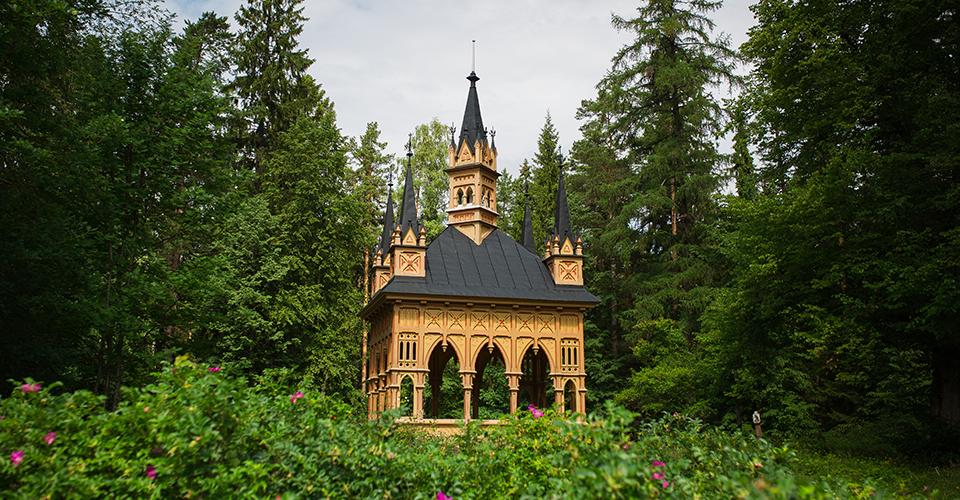 Heidi Kerkola & Ekaterina Iarygina
01.10.2019
The purpose of the promotion of goods and services is to create demand for these products. It is also to answer the demand for different services and to create awareness of the possibilities that can be chosen and bought. Promotion is a broad concept that includes activities such as advertising in the press as well as on the internet, personal selling techniques, public relations, and sales promotion activities. In the field of tourism, digitalization and marketing on the internet are playing an important role nowadays. Tourists are searching for information on the internet, making and paying for reservations, and searching for activities and events in the destination they visit.
Product promotion on the internet is ideal for attracting attention and creating interest for potential buyers in the tourist service sector. More and more people are spending their free time on the internet, which allows them, without leaving their homes, to find out about events in other countries, to plan upcoming vacations and to pay for them easily just by making few clicks.
For consumers in the twenty-first century, using traditional advertising in the form of a huge banner with pictures and slogan is not surprising. However, on the internet, there are tools that create new ways to attract consumers, such as virtual tours of a hotel or even the whole city including all the top sights. Therefore, to attract consumers, tourist enterprises are moving online and onto social platforms in order to be closer to their consumers. This is because the possibilities of the internet are so great that a person on another continent can book an air ticket or a hotel room or pay for a tour form the comfort of their own homes.
Social Media Marketing
Promoting travel services and products online can utilize web site banner advertising, direct mailing, social networks, conferences, press releases, etc. For this reason, tourist enterprises not only need to maintain their existing channels but also need to focus on learning newer channels to attract a greater number of people. One, and possibly the most important, of these channels are social platforms. Social Media Marketing (SMM) is a relatively new term that refers to promotion on social networks. SMM is a set of activities for using social media as channels for promoting companies and solving other business problems. Promotion on social networks allows you to be visible to the target audience, have a look for sites where this audience is more represented, and to identify the most appropriate ways to communicate with the audience.
Based on these goals, social networks can be successfully used for the tourism industry. Several unique aspects need to be taken into consideration when selling an intangible product. Information for travelers should be relevant, for example, the state of the currency is important. Additionally, flight information is constantly changing, so you need to always quickly inform the travelers of the situation with their upcoming tours. Also, you must always answer the frequently asked questions that visitors have: the more complete information a company can provide to visitors, the greater the competence the organization will have in the eyes of consumers. If a company follows through on this then the possibility that consumers will purchase the tourist services of the company will rise.
It is necessary to reflect both the positive and negative sides of recreation in resorts. After all, if you focus the attention of the visitor only on the merits, and keep silent about the drawbacks, customers, most likely, upon arrival in the country will notice the discrepancies and will be distressed by not being informed in advance.
Different social media channels
The social platform "Facebook" can be used as a tool for promotion and provides a number of opportunities, such as: evaluating the effectiveness of an advertising campaign or making the advertising more effective by targeting the advertising campaigns. The other platform, Instagram, is a service where you can instantly upload a photo from the place you are located. For travelers, this application is indispensable, as it helps to show your new photos immediately to your friends, family and colleagues. Moreover, it is popular to use the hashtag function to categorize a photo by using a certain tag. This application helps companies to track the satisfaction and view the visitors' photos. In order to engage in promotional activity on Instagram and to be successful, it is recommended to manage it using company's brand style. This is not used as much as it should be used among tourism companies.
Studies have found that the most effective marketing includes authentic pictures from destinations taken and published on social media by tourists. These posts show real experiences, provide reliable information and give honest opinions of the destination. People mostly make their decisions on their next holiday destinations on the recommendation of a friend or people they know (Visit Finland, 2017).
Social media analytics
What or which social media channels are then the most important for a company? With the help of various tools, it is easier to target right kind of marketing towards specific clients and users by offering interesting customized information. Customization is based on click tracking. For example, if a user looks for skiing destinations on the internet, the click-tracking tools may show the user advertisements including beautiful skiing destinations.
Marketing analytics are available for every social media channel. Marketing analytic tools are important for companies to monitor their campaigns and to carry out their marketing on the internet. The tools assist in understanding which social media accounts achieve results and which do not. Spending a marketing budget ineffectively can be highly destructive for a company.
Marketing on the internet is a must
Summarizing the above, the number of both social networks for tourists and travelers is growing at a rapid pace. All of them are intended for live communication between tourists, an exchange of views and information. You can view photos, read stories and reviews, or watch videos almost everywhere. Working on social networks is an important marketing and communication tool for the tourism industry, the use of which affects the success and prosperity of the organization in general.
Authors
Heidi Kerkola works as a project manager in HAMK Smart Research Unit. She currently works in DigiTrail project, in which nature trails are developed in Tavastia Proper with the help of digital tools.
Ekaterina Iarygina is a final-year International Business student at HAMK. Last semester she did her work placement in HAMK Smart Research Unit working with DigiTrail and Let's Go Tavastia tourism projects as a Social Media Marketing intern.
LISÄÄ AIHEEN YMPÄRILTÄ / RELATED POSTS