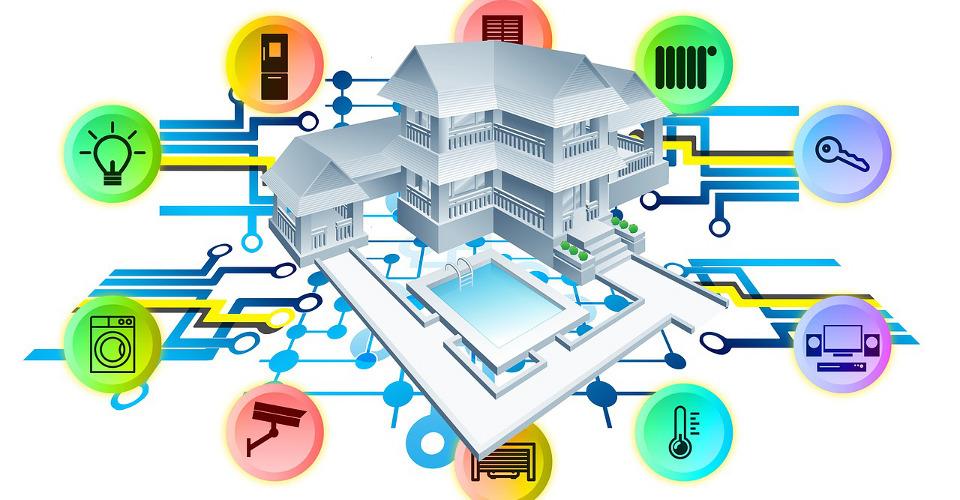 12.11.2017
Smart devices and solutions are present in our everyday living and markets of smart home appliances will grow manyfold during next several years (Meola 2016). Many large technology developers, service providers as well as energy utilities are intending to extend smartness to home appliances. (Wilson, Hargreaves, & Hauxwell-Baldwin 2015). Smart homes are already a reality but what kind of impact do they have on our everyday living?
Energy-efficient home
In Finland with its relatively cold climate, solutions increasing energy-efficiency is a major issue. Different smart home appliances also help households to reduce their energy consumption without lowering the quality of life. The aim of such appliances is to run a home in an energy-efficient manner by turning off the devices on standby mode when not used, providing opportunities to manage room temperatures, and taking a better advantage of already produced heat (Loxone n.d.). An average household can reduce a third of its energy consumption by using energy efficient appliances, equipment, and lighting. For heating and cooling management, a programmable thermostat can be used by which the home temperature can be set to different levels. A typical use would be to lower the temperature for the period when the house is unoccupied.
Solutions providing safety and comfort
There are affordable safety solutions from fire detectors and water level sensors to access control and monitoring systems available for all. Instead of having independent devices there is an opportunity to link all equipment to an online controlling system linked to a wireless network and controlled on a mobile phone. The application can even send push messages, like photos or text, to the user if a pre-set value is crossed or motion sensors detect movement. People can trust that their homes are looked after when being at work or even on a longer holiday.
With the information gathered measuring electricity consumption via sensors, it is possible to track down those machines that consume the most and acquire savings. The appliances communicate with each other via an internet connection and the speed and capacity of the web are exponentially increasing, as well as the storing capacity in the cloud. It seems that the first and most obvious benefit to smart homes is a convenience, as more connected devices can handle more operations (lighting, temperature, etc.) and in such a way frees up the resident to perform other tasks. (Meola 2016).
Regardless of the size of homes, there are much remote equipment, software and technology that bring comfort to our lives. Basically, the smart home solutions provide many kinds of advantages for the consumers. When busy life demands more utilization of time in an efficient way, it helps people not only in handling daily life tasks but also provide luxury in their life in a relatively low cost.
References:
Loxone (n.d.). Intelligent Energy Management. Retrieved 18 February 2017 from https://www.loxone.com/enen/smart-home/energy/
Meola, A. (2016). How IoT and Smart home automation will change the way we live. Published by Nordic Business Insider. Retrieved on 16 February 2017 from http://nordic.businessinsider.com/internet-of-things-smart-home-automation-2016-8
Smarthome (n.d.). Save Energy the Smarthome Way. Retrieved on 27 March 2017 from http://www.smarthome.com/sc-save-energy-the-smarthome-way
Wilson, C., Hargreaves, T., & Hauxwell-Baldwin, R. (2015). Smart homes and their users: a systematic analysis and key challenges. Personal and Ubiquitous Computing, 19(2), 463−476.
Authors:
Erika Harjumäki, Annina Herala, Akram Masih and Heini Salomaa are students for the degree of Master of Business Administration.
Mikko Mäntyneva (Ph.D.) is Principal Lecturer in the Master's Degree Programme in Business Management and Entrepreneurship. He is also a research manager at HAMK's Smart Services Research Unit.
Reference to the publication:
Harjumäki, E., Herala, A., Masih, A., Salomaa, H. & Mäntyneva, M. (2017). Smart homes are changing our daily living. In M. Mäntyneva (ed.) Digitalisaatio ja muutos / Digitalization and Change. HAMK Unlimited Professional 12.11.2017. Retrieved [date] from https://unlimited.hamk.fi/yrittajyys-ja-liiketoiminta/smart-homes
http://urn.fi/URN:NBN:fi-fe2020111790857

This material is CC licensed Attribution-ShareAlike 4.0 International.
[button href="http://www.hamk.fi/english/applicants/business-management-and-entrepreneurship/Sivut/default.aspx" target="_blank" bg_color="#FF0066″ text_color="#ffffff"]Business Management and Entrepreneurship »[/button]
LISÄÄ AIHEEN YMPÄRILTÄ / RELATED POSTS