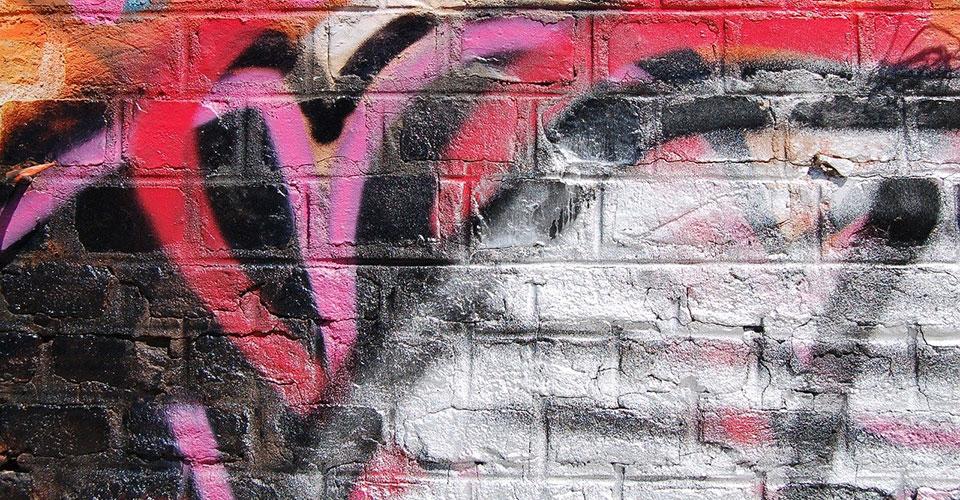 Leena Koivunen & Annikka Lepola
10.02.2021
Entrepreneurship, particularly in the creative industries, requires the entrepreneur to merge the creative design process with the business practices. The creative design process is often intuitive and experimental, possibly even added with an artistic approach, whereas business development is generally approached with a more systematic logic. Understandably rather different skills and ways of thinking are required. The focus of a creative entrepreneur often differs from that of a typical business entrepreneur in that the creative one is concerned first and foremost with the creation and exploitation of creative or intellectual capital. (Aakko & Niinimäki, 2018; Bujor & Avasilcai, 2016; Mills, 2011) Essentially, creative entrepreneurs are investors in talent – their own or that of others'. Even if business knowledge is not their strength, entrepreneurial designers may use their creativity and experimental approaches to develop their businesses. Seldom anything meaningful – or genuinely creative – is done alone. Collaboration, networking and co-creation of ideas with a community of peers can turn out to be game changing for entrepreneurs. (Vetter, 2016) The end goals are the combined result of the imagination and aspirations of the entrepreneur and the people encountered during the process (Sarasvathy, 2008).
Introducing creative entrepreneurship to students
Five years ago, we got the opportunity to start creating a totally new study module concept named Global Fashion Business (GFB). The objective for the GFB module was to merge the design and business studies with the aim to guide students to understand how ideas can be developed further to product concepts, and eventually marketed to global markets. During our GFB development journey, we have followed the principles of creative entrepreneurship also in our own actions, partly deliberately but also unconsciously just by following our passion for fashion. One of the unique features of the GFB module has been from the very beginning our philosophy to go out and learn together with fashion professionals in Finland and internationally.
In the winter of 2014–2015, when we started our GFB module, we included Copenhagen Fashion Week (CFW), where fashion professionals from Northern Europe meet twice a year, in our module program. In the Revolver fashion fair, we saw something eye-catching: Lee jean jackets with hand-painted back panels. Each panel was an individual piece of art. Inspired by this, we started to talk with the fair stand staff, and they invited us to visit their boutique in Kronenprinsengade in the middle of Copenhagen. We visited the boutique and were impressed. The next year we saw the same company in the Revolver fair again with some interesting styles at their stand. We asked the stand staff how we could visit this company, LeFix, with our students. We were told that the founder and owner of LeFix, Benny, is a great friend of Finland, and has some Finnish friends. With one of his Finnish friends, who is a member of parliament and a former minister, Benny had been painting graffiti in many places. They could not remember the name of this friend. For us it was clear; there could be only one man among former ministers who fits this description. So, we contacted Paavo Arhinmäki in the Finnish Parliament and asked, if he was willing to connect us with Benny. He was. This is how we found our connection with Benny Kusk and started our yearly visits to LeFix company together with our students.
Le Fix story – how to combine creativity, art and business?
We want to share the story of Benny, a story of a creative entrepreneur – who has managed to follow the journey navigating the intersections of creativity, art and business. In August 2019, we travelled to Copenhagen to interview Benny, when he and his art collective LeFix celebrated their 20th anniversary.
The LeFix story started when a group of three friends from Copenhagen wanted to explore the creative space with freedom to unfold their individual and mutual potential to create an art collective. The art was coming from the graffiti side. In the beginning, 20 years ago, LeFix business was rather small; they painted ready-made t-shirts and made wooden boxes where the t-shirts were packed. Internationalization started accidentally, as it often happens, when they had a chance encounter with Japanese retailers who wanted to start selling LeFix t-shirts. The T-shirts were a success; they were retailed in the luxury fashion sector and sold in some of the best street wear stores in Japan.
After four years it was time to re-evaluate their business; they started to rethink their workload as they were only part-time entrepreneurs. They decided to have a break and asked if their Japanese customers could have a break too. Customers were politely agreeing, like Japanese do. Eventually when they decided to make a come-back, all the Japanese contacts were gone and LeFix started from scratch. At this time LeFix was divided into two different scenes: tattoo and street fashion business.
LeFix has positioned itself as an international lifestyle brand out of love for art and street-clothing. The specialty of LeFix is that the owner Benny is at the same time an artist, the source of art, and a designer. He wants to make fashion and design but at the same time be true to himself as an artist. He does not want to repeat himself; he keeps himself interested in design by creating a new approach to each of his collections. In every collection, he has reserved space for his artistic freedom, which he can use without discussion. He creates a theme with a story for all his collections. The themes are complex; like the theme "Dead Fair", which includes both sides the bad and the good or the theme "Always ahead but never on time", when the neon-colored collection was made too early. This is the artistic laboratory part of his business. Like Benny defines: "Art is very different than design. For some reason Art does not want to have anything to do with Design, but Design has a lot to do with Art. Design is a lot about esthetics, but Art is more about feeling or emotion. In Design you need to be more polite to other people, whereas in Art you might come too close and be a little uncomfortable."
LeFix brand collaboration projects are an example of how a small sized company can do collaboration with worldwide brands and companies. Brand collaboration projects are important for LeFix image, branding and for building connections, not that much for making money. LeFix prefers to work with companies that have a strong story. The global brands, like Baracuta, Umbro, Clarks, Star Wars, have contacted LeFix and suggested collaboration. The very first brand collaboration project of LeFix was with Levi's, even they did not realize back then that they were doing a brand collaboration. They painted art paintings on the back pockets of the jeans – all together three unique pair of jeans.
LeFix is an example of a lifestyle concept balancing the fine line between fashion business and art. Benny, as an owner and head designer, can be seen as an icon of LeFix brand mission: he is primarily an artist, whose intention is also to make business. He knows he could not make it alone, therefore he has his trusted team to evaluate his artistic visions – as well as his global collaborative network. When designing for young people, how to stay young and capable of understanding the younger generations mindset? According to Benny you should not determine yourself or your lifestyle by age but be true to your own interests and maintain contacts in different age and social groups. After all it is not about the art, design, fashion, business or age – it is about following your passion in everything you do.
Our connection to Benny and LeFix has provided us a valuable viewpoint on how to merge artistic mindset, creative design process with business practices. It has enabled us to emphasize to our GFB module students how creativity can be utilized not only in designing but also in business management, how important it is to believe in your own vision, but then how essential it is to co-create and develop the vision and business further in collaboration with the multidisciplinary network. LeFix story serves in our GFB module also as an inspirational case example how business success may occur as pure serendipity through unexpected encounters and surprising opportunities – highlighting the intuitive and experimental characteristics of creative entrepreneurship.
Authors
Leena Koivunen (Master of Art and Design) is long-time professional in product development in fashion. She has been working over 30 years in Finnish fashion business.
Annikka Lepola (M.Sc. Econ, Marketing) is an enthusiastic coach in entrepreneurship and innovation. She has diverse business experience in sales and marketing. She believes in the power of team leadership,
co-creation and open innovation.
References
Aakko, M. & Niinimäki, K. (2018). Fashion Designers as Entrepreneurs: Challenges and Advantages of Micro-size Companies. Fashion Practice, 10(3), 354–380.
https://doi.org/10.1080/17569370.2018.1507148
Bujor, A. & Avasilcai, S. (2016). The Creative Entrepreneur: A Framework of Analysis. Procedia – Social and Behavioral Sciences 221(2016), 21–28.
https://doi.org/10.1016/j.sbspro.2016.05.086
Mills, C. (2011). Enterprise Orientations: A Framework for Making Sense of Fashion Sector Start-up. International Journal of Entrepreneurial Behavior & Research 17(3), 245–271.
https://doi.org/10.1108/13552551111130709
Sarasvathy, S. (2008). Effectuation. Elements of entrepreneurial expertise. New horizons in entrepreneurship. Edward Elgar Publishing.
Vetter, A. (2016). 5 Habits of Creative Entrepreneurs.
https://www.fastcompany.com/3055492/5-habits-of-creative-entrepreneurs
LISÄÄ AIHEEN YMPÄRILTÄ / RELATED POSTS