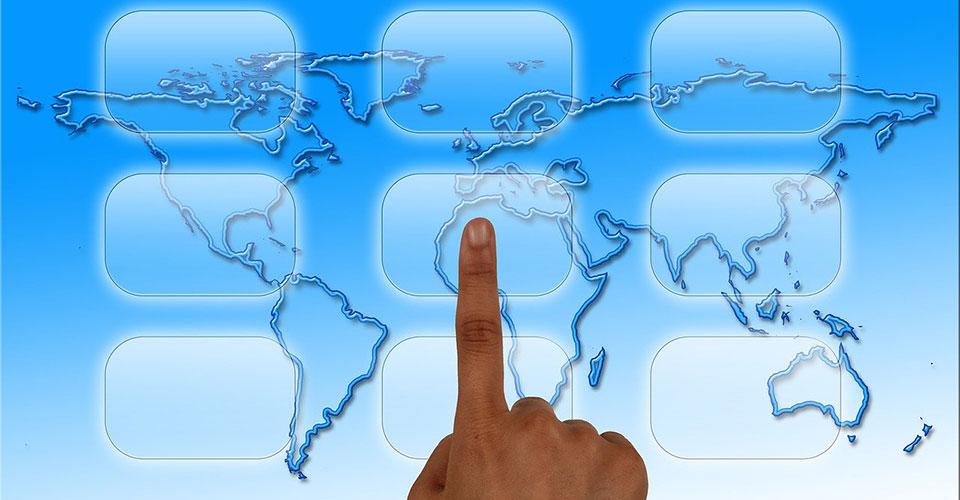 Anne-Maria Korhonen & Essi Ryymin
21.04.2020
How to support personalized learning at work in a digital age? MOOCs (massive open online courses) offer one solution to the challenge. This article describes the designing and experimenting process of the "Digital Competence Facilitator MOOC". The goal is to reflect digital competence development in SMEs (small- and medium-sized enterprises) and new, flexible solutions for learning at work.
The MOOC process was part of the DC4WORK project (Work-based learning in a digital age – promoting digital competences for better employability & innovation) in 2017–2019. The goal of this Erasmus+ funded initiative was to research and advance digital competences within the EU's Digital Competence Framework 2.0 (EU Science Hub, n.d.) in small and medium-sized enterprises of trade and tourism. There were five countries participating in the project: Austria, Belgium, Finland, Germany and Portugal. The partners compared their national policies, and flagship development projects of digitalization and applied research of digital competences in SMEs (small and medium-sized companies). The research included a survey and qualitative in-depth interviews of experts and focus-groups.
On the basis of the study results, the project partners developed an open web-based Toolbox 4.0 for the use of digital promoters in companies and in educational institutions (www.dc4work.eu) as well as guidelines to support promoters in facilitation of learning digital competences at work. Toolbox 4.0 included six training modules covering the topics that project research revealed relevant for SMEs and educational institutions:
Work-based learning in a digital age and companies' role,
Assessing digital competences,
Methods on how to improve digital competences,
Basics for digital competences development (across sectors),
Digital competences in the sector of tourism, and
Digital competences in the sector of commerce.
The contribution of Finnish partners focused on pedagogical solutions, for instance, developing flexible learning methods for continuous learning at work, and for collaboration between educational institutions and companies.
Within the process, the Finnish partners also designed a MOOC titled "Digital Competence Facilitator" (DC4WORK project, 2019). The design process was based on project research results (Ryymin, Korhonen, Maetoloa, & Lindroos, 2020), earlier research and experiences on MOOC design (Ruhalahti, Korhonen, & Ruokamo, 2016), digital competence development programmes (Korhonen, Lakkala, & Veermans, 2019; Ryymin, Korhonen, & Niinimäki, 2019) and dialoguing between international project partners. The Open digital badge (Muilenburg & Berge, 2016) was used as a certification in the MOOC.
Designing and experimenting MOOC
According to project research results (Ryymin et al., 2020) companies consider digital competences crucial for their performance and future success. However, continuous learning of digital competences in companies is challenging due to the lack of development strategy, resources and time for training, among others. Instead of participating formal in-service training, many research participants wished to have possibilities to learn more at work i.e. within their working context, while doing everyday duties and assignments. This informal and individual learning could be supported and facilitated by a colleague, manager, trainer or mentor. Furthermore, one solution could be regional collaboration with educational institutions and a network of companies.
The MOOC planning team decided to address the course for supporting the work of these digital competence facilitators in companies and educational institutions. The MOOC offers pedagogically designed material, ideas and tools for digital competence facilitation and a knowledge sharing process at work. The learning goals and criteria were defined in collaboration with project partners, aiming to define the competence of a facilitator. The completed course was certified by an open digital badge "Digital Competence Facilitator". However, besides the digital competence facilitators, the content of the MOOC is relevant for any interested learner looking for methods and ideas for supporting their personal, self-directed learning at work, as well as facilitating learning and knowledge sharing with others in their organizations.
Design principles of MOOCs
The MOOC was designed by paying attention to design principles of 1) developing competence-based outcomes, 2) empowering personalized learning, 3) providing tools and strategies for self-regulation and assessment, 5) fostering critical thinking and 5) using a variety of media and ICTs to create learning resources and outputs. (Guàrdia, Maina, & Sangrà, 2013.) By careful design, the project team tried to avoid "well-packed materials with low instructional quality" (Margaryan, Bianco, & Littlejohn, 2015).
The planning team was especially interested to find out if a MOOC could support participants to study independently in their own timetable without active human guidance and peer-support during the course. Another technical, interest of the experiment was to use open and free online tools (also called web 2.0 tools, for example blogs, wikis, podcasts and social networks) in the MOOC implementation.
The course was established in Google Sites (see in https://sites.google.com/view/digital-competence-facilitator/home) and was open for enrollments only for the rather short test period, April 23 to May 31, 2019. On the first page there was a request to enroll to the course by filling in the Webropol questionnaire and instructions for the MOOC participants: what are the competence goals of the MOOC and how to study and proceed in the course. The course was divided into four themes (see in Figure 1) on the basis of the DC4WORK project research results, and each of the themes was introduced on its own subpage.

All theme modules included pedagogical videos that had been planned, recorded and edited by educators and researchers of Häme University of Applied Sciences, and furthermore, curated deepening knowledge, mainly open educational resources supporting the theme. Every theme was completed by a Google Sheet tool questionnaire indicating the correct answers right after completing the formula.
Learning objectives of the MOOC
On the last subpage of the course, the participants were given instructions for their competence demonstration to apply for certification as an open badge of "Digital Competence Facilitator". An Open badge is a digital recognition of someone's achievement or status. It is typically issued based on applicant's skills demonstration if the learning objectives and criteria have achieved and shown. The issuer creates the criteria that one needs in order to earn the badge. These criteria are embedded in the badge itself in the form of metadata, along with the information about the issuer, the date when the badge was issued, link(s) to the evidence of the acquired skills/knowledge/competence and the like (Jovanovic & Devedzic, 2014, p. 56). In this case, an open digital badge indicates the achievement of specific competences of facilitating digital competence development. (Muilenburg & Berge, 2016.)
The learning objectives of the open digital badge (see Table 1) included approaches of self-directed learning and collaborative facilitation methods. The participants demonstrated their competence and applied the badge by uploading a skills demonstration in digital format. To share the achieved open badge the Open Badge Passport is needed, and it was introduced in a guidance video in the MOOC platform. The skills demonstration was a plan, implementation and assessment of a self-learning strategy or a collaborative facilitation method addressing the digital competence development. The skills demonstration could be done as a text, figure, process map, video or in any other relevant way. The skills demonstrations were assessed, and an open digital badge granted by a senior lecturer of Häme University of Applied Sciences, specialized in digital open badge driven learning and MOOCs as well as facilitating methods (the content of the MOOC). See more detailed information of assessment criteria and instructions of open digital badge from https://sites.google.com/view/digital-competence-facilitator/earn-open-badge?authuser=0.
Table 1. Competence objectives of "Digital Competence Facilitator" MOOC .
Competence objectives:
Participant
creates a plan for self-learning strategy to themselves for supporting learning digital competences at work
or creates a plan for facilitating digital competence development with employees, networks or students in their company/educational institution
implements at least one introduced facilitating method for developing digital competence either with employees, networks or students in their company/educational institution
reflects benefits and downsides of their experiment in implementing a facilitation method for developing digital competence
knows key concepts of self-development and facilitating digital competence development (introduced in this MOOC) such as self-directed informal learning, collaborative facilitation methods, collaboration with educational institutions and open digital badges
MOOC participants and experiments
The MOOC was disseminated to professionals, who work as educators, teachers or tutors of digital competences in SMEs, companies or educational institutions. In further, the MOOC was disitributed via project organizations through their marketing channels, such as email lists and closed social media groups. However, since the course was a pilot, it was not shared openly by social media tools. There were no planned neither agreed pilot group testing the MOOC within DC4WORK-project, instead, the group tried to encourage voluntarily interested participants.
There were 67 enrollments in the course. The main group of participants were teachers (61%) from educational institutions including elementary, secondary and tertiary education and teacher education organizations. Higher education students (10%) were also participating in the course. The rest of the participants were working in companies as specialists, managers, and customer service. Quite surprisingly, there were participants from all over the world, from Austria, Lithuania, Germany, Czech Republic, Spain, Portugal, The Netherlands, Macedonia, Iraq, Malaysia, Colombia, Hong Kong, Brazil and Finland.
According to the page statistics, the participants browsed actively the themes of the course and answered 107 times to the self-assessment questionnaires. Instead, only
five participants demonstrated their competence by a skills demonstration and received an open digital badge as a certification. There were some applications that did not fulfill the criteria of the open badge as well as requests to clarify the open digital badge process. The project team reflected carefully the experiments of the MOOC – especially the contradiction of acitivity in browsing pages and a low rate in applying the badge – with the following conclusions:
The instruction for the digital open badge concept and certification process was unclear and needs to be clarified for the next run. The process must be tested and evaluated by a pilot group and re-designed according to their feedback.
It is possible that the open badge concept in general was not familiar or relevant to the course participants. In the following experimentations, MOOC and open digital badge could be linked in other competence development programmes, e.g. regional or national, that offer context, long-term strategy and a purpose for studying.
The participants would have benefited guidance and peer-support, and this must be considered in design principles.
The MOOC was probably too generic and not context senitive enough; it left too much responsibility to a participant to transform the learning content to his or her own learning and working context. In addition, it may have been a bit too academic, e.g. by using abstract concepts and terms. In next turn, especially the competence developers from SMEs may benefit simplifying the material to ensure its better relation to the practical context of their businesses (see e.g. de Reuver, Cligge, & Haaker, 2019, p. 14).
According to earlier research, there is a number of other challenges that developers face when it comes to developing and enacting an open badge system – from pedagogical and motivational ones, to technological, to those related to institutional policies and to validity and credibility of badges (Jovanovic & Devedzic, 2014). There are also studies, however, indicating that open badge-driven learning processes are supporting and scaffolding students to become self-directed and motivated learners (Brauer, 2019). The open badge-driven learning structure offers online learning materials, scaffolding, open badge management system, where students benefit from personal guidance from teachers (Brauer, Korhonen, & Siklander, 2019).
Challenges of MOOCs
MOOCs and their variations are a popular way to provide an education for masses of people even worldwide. MOOC was originally launched by American universities in 2008 (Siemens, 2013). MOOC designers have been criticized that they have not considered how people actually learn by not taking into account the learning science (Means, Bakia, & Murphy, 2014). In addition, when starting to consider yourself as a MOOC provider you are recommended to have some specific knowledge or competence in your educational institute that maybe nobody else has and to share it openly online. Are your topics already provided by some even more advanced professors or experts? (Toikkanen, 2014)
Nowadays, there are lot of variations of MOOCs on the market, such as cMOOC that is based on collaborative oriented learning that utilizes technology (O'Toole, 2013). In this kind of process, participants construct knowledge collaboratively using various digital tools and online discussions (Means et al., 2014). As revealed by Ruhalahti, Söderlund and Timonen (2018), cMOOCs (collaborative massive open online courses) can provide the support that students in MOOCs are expecting. The authors suggest also that more studies related cMOOCs are required in order to improve learning outcomes and results. However, cMOOC has the potential providing a collaborative learning experience when teachers carefully facilitate the process. Often MOOCs are constructed based on video lecturers and suggestion of readings, but in cMOOC, learning communities are organized and teacher's guidance may be available.
There are also so-called micro open online courses (mOOC). These are following the MOOC concept expect the number of enrollers is limited, for example, to a few hundred students. Micro MOOCs are needed when organizing discussion, feedback, and guidance for to participants. Interestingly, the number of participants who pass courses is higher in micro MOOCs (Hiidenmaa, 2013).
In Ruhalahti, Korhonen and Ruokamo's (2016) recent study, cMOOC and mOOC were combined to implement a carefully designed learning process of the pedagogical DIANA (dialogical authentic networking activities) model. The study revealed that although the course was pedagogically oriented, collaborative, constructed and guided by teachers, the completion rate was still not high (10.3%) (Ruhalahti et al., 2016).
Despite the challenges the potential uses for MOOCs in corporate learning are vast. MOOCs can expand corporate training options, offer new recruiting techniques, and provide innovative marketing and branding channels (Dodson, Kitburi, & Berge, 2015). Several large organizations are already using MOOC to replace or complement their traditional competence development programs. One major benefit of using MOOC for employee training and development programs is the potential for huge cost savings for employee training (Ong & Jambulingam, 2016). Recent research has found several benefits promoting competence development in SMEs by MOOCs, for example in business model innovations (de Reuver et al., 2019) and in accelerating entrepreneurship in Indian SMEs (Roy, Bhattacharya, & Das, 2019).
Closing words – promoting of digital competences at work
Digital competence development in SMEs has been under active debate. According to Hubschmid-Vierheilig, Rohrer and Mitsakis (2019, p. 9) there is a need to further study and discuss the importance of digital competences within SMEs, because for most European economies, SMEs are the drivers of economic prosperity due to their potential growth in specific expertise and innovation. However, SMEs often find themselves in conflict to meet long-term strategic goals and to live up to the challenge of a fast-paced digitalization of their business environment; there is a necessity to employ and develop digitally a competent workforce. (See also Lindner & Leyh, 2017)
Based on the DC4WORK project and its pedagogical experiments, including the MOOC test described above, the Finnish project team has started to draft the "Working Model for Digital Competence Development in Companies" (Ryymin et al., 2020) for supporting research and pedagogical experimentations of digital competence development in the near future. This holistic model pays attention to context-sensitive development of individuals, groups, and organizations with internal learning mechanisms that can be activated and supported by several pedagogical approaches and digital tools at work. Learning digital competences is a lifelong journey and more research is needed especially into what the factors are that support or challenge learning in the working environment.
Authors
Anne-Maria Korhonen, Senior Lecturer, and Essi Ryymin, Principal Research Scientist at HAMK Edu Research Unit.
References
DC4WORK project. (2019). Digital Competence Facilitator MOOC. Retrieved November 23, 2019 from https://sites.google.com/view/digital-competence-facilitator/home
de Reuver, M., Cligge, M., & Haaker, T. (2019). Online Courses on Business Model Innovation for Practitioners in SMEs. Journal of Business Models, 7(3), 12–23. Retrieved April 20, 2020 from
http://journalofbusinessmodels.com/media/1286/vol-7-n3-pp-12-23.pdf
Dodson, M. N., Kitburi, K., & Berge, Z. L. (2015). Possibilities for MOOCs in Corporate Training and Development. Performance Improvement, 54, 14–21. https://doi.org/10.1002/pfi.21532
EU Science Hub (n.d.) The European Commission's science and knowledge service. Retrieved March 25, 2020 from https://ec.europa.eu/jrc/en
Hiidenmaa, P. (2013). Jos vastaus on MOOC, mikä on kysymys? [If the answer is the MOOC, what is the question?] Koulutus- ja kehittämiskeskus Palmenia. University of Helsinki. Retrieved April 20, 2020 from https://helda.helsinki.fi//bitstream/handle/10138/314214/jos_vastaus_on_mooc_hiidenmaa_pirjo.pdf
Jovanovic J., & Devedzic, V. (2014). Open Badges: Challenges and Opportunities. In E. Popescu, R.W.H. Lau, K. Pata, H. Leung, & M. Laanpere (Eds.), Advances in Web-Based Learning – ICWL 2014, Lecture Notes in Computer Science, 8613. Cham: Springer. https://doi.org/10.1007/978-3-319-09635-3_6
Korhonen, A.-M., Lakkala, M., & Veermans, M. (2019). Identifying vocational student teachers' competence using an ePortfolio. European Journal of Workplace Innovation, 5(1). http://hdl.handle.net/10138/306687
Margaryan, A., Bianco, M., & Littlejohn, A. (2015). Instructional quality of Massive Open Online Courses (MOOCs). Computers & Education, 80, 77-83. https://doi.org/10.1016/j.compedu.2014.08.005
Means, B., Bakia, M., & Murphy, R. (2014). Learning online: What research tells us about whether, when and how. New York, NY: Routledge.
Muilenburg, L. Y., & Berge, Z. L. (2016). Digital Badges in Education – Trends, Issues and Cases. New York and London: Routledge.
Ong, D., & Jambulingam, M. (2016). Reducing employee learning and development costs: the use of massive open online courses (MOOC). Development and Learning in Organizations, 30(5), 18–21. https://doi.org/10.1108/DLO-08-2015-0066
O'Toole, R. (2013). Pedagogical strategies and technologies for peer assessment in Massively Open Online Courses (MOOCs). Discussion Paper. University of Warwick, Coventry, UK: University of Warwick.
Roy, S., Bhattacharya, S., & Das, P. (2019). Learning clusters, MOOCs, free videos and organization learning: a case study from Indian SMEs. Development and Learning in Organizations, 18.9. 2019. https://doi.org/10.1108/DLO-03-2019-0057
Ruhalahti, S., Korhonen, A-M., & Ruokamo, H. (2016) The Dialogical Authentic Netlearning Activity (DIANA) model for collaborative knowledge construction in mOOC. The Online Journal of Distance Education and e-Learning, 4(2), 58–67. Retrieved April 20, 2020 from http://www.tojdel.net/journals/tojdel/volumes/tojdel-volume04-i02.pdf
Ruhalahti, S., Söderlund, M., & Timonen, P. (2018). Students' experiences of collaborative learning on digital youth work cMOOCs. HAMK Unlimited Scientific 21.11.2018. Retrieved April 20, 2020 from https://unlimited.hamk.fi/ammatillinen-osaaminen-ja-opetus/collaborative-learning-in-cmoocs
Ryymin, E., Korhonen, A.-M., Maetoloa, K., & Lindroos, H. (2020). Digital Competence Development at Work. HAMK Unlimited Journal 6.4.2020.
http://urn.fi/URN:NBN:fi-fe2020040310335
Ryymin, E., Korhonen, A.-M., & Niinimäki, J. (2019). Ammatillisten opettajien digipedagogiikan erikoistumiskoulutus ennakoi työelämän murrosta. HAMK Unlimited Professional 4.4.2019. Retrieved April 20, 2020 from https://unlimited.hamk.fi/ammatillinen-osaaminen-ja-opetus/digipedagogiikka-tyoelaman-murros
Siemens, G. (2013). Massive open online courses: Innovation in education. In R. McGreal, W. Kinuthia, & S. Marshall (Eds.), Open educational resources: Innovation, research and practice (pp. 5–16). Vancouver: Commonwealth of Learning and Athabasca University.
Toikkanen, T. (2014). Mistä on hyvät MOOCit tehty? [What are good MOOCs made of?] In T. Korkalainen, P. Timonen, & L. Tuuttila (Eds.), Moociin menevä nuorisotyö: Joustava etäopetus digitaalisen työotteen vahvistajana (pp. 20–25). Sarja B. 39 Projektiraportit ja selvitykset, Humanistinen ammattikorkeakoulu, Metropolia Ammattikorkeakoulu, Verke. http://urn.fi/URN:ISBN:978-952-456-189-1
LISÄÄ AIHEEN YMPÄRILTÄ / RELATED POSTS