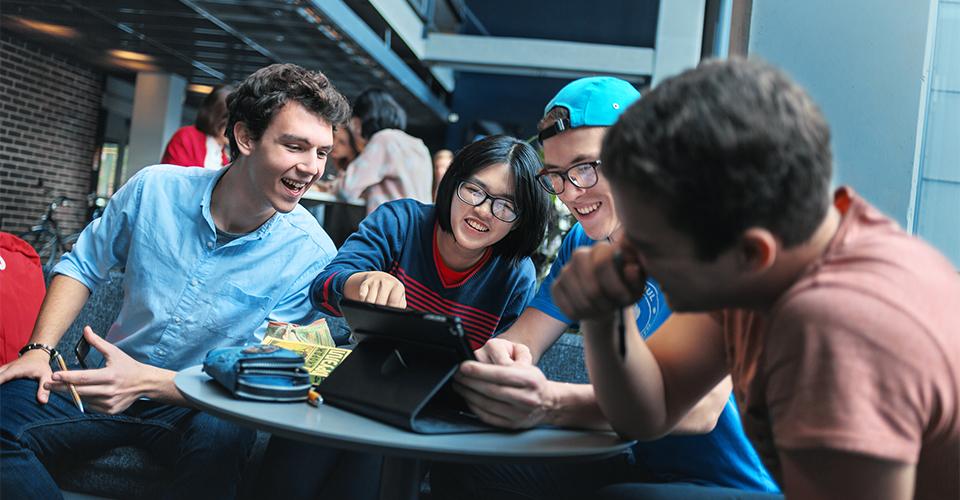 Zhiwei Chen, Essi Ryymin & Irma Kunnari
28.05.2018
In this article, we will discuss inspirations of Finnish vocational teacher education to China and reflect the future development of vocational teacher education.In the Finnish education process, vocational teachers are regarded as relatively independent groups from general educational teachers (Han & Long 2011). The working characteristics and capabilities of a vocational teacher stem from close relationship and combination between theory and practice (Räisänen & Räkköläinen 2014). Besides theoretical knowledge, vocational teachers are also required to pass down their practical skills and experience to their students, including not only basic practical theories and principles but also appropriate vocational concepts, such as professional ethics, loyalty and enterprise spirit (Seikkula-Leino, Satuvuori, Ruskovaara & Hannula 2015). Teachers' practical experience and practice-based knowledge is important and standards and criteria for vocational teachers in Finland are in high demand (Han & Long, 2011).
Vocational teacher education in China
In China, the teachers and teaching staff who engage in vocational education are mostly from theoretical subjects without sufficient practical knowledge or experience. Additionally, the examination for new vocational teachers does not emphasize professional knowledge and skills testing (Xu 2007). This results in many vocational teachers focusing on theoretical knowledge rather than practical experience before working in vocational schools. Nowadays, the amount of theoretical and professional teachers in Chinese vocational schools is up to approximate 300 000 respectively, accounting for each half of all vocational teachers in vocational schools. However, there are no more than 20 000 practical teachers and instructors, accounting for only 3% of all. It means the constitution of vocational teachers is unbalanced (Meng 2013).
Finland has unified teachers' qualifications from 1999. One of the requirements for becoming a teacher in all types of educational institutions, including elementary education, high school, vocational school or adult education institutions is 60 pedagogy qualification credits at least. The basic purpose of this criterion is based on the principle that teachers should master the core teaching and learning skills and knowledge applied to all types and kinds of education (Niemi & Jakku-Sihvonen 2011). Therefore, pedagogical learning is one of the common core modules for all teachers' education process. Besides eligibility requirements specified in the relevant laws and regulations, also other requirements have to be fulfilled by applicants for teaching in Finland. These requirements include a Master's degree and three years of relevant professional work experience for vocational teachers (Räisänen & Räkköläinen 2014).
In order to ensure the equity and strictness of the employment process, examination is compulsory for applicants for teacher positions in China. The Teachers Law in 1993 and Teacher qualification regulations in 1995 implemented by the Chinese government have required academic degrees and general education competencies from recruited vocational teachers (Xi 2013). Many local or specific vocational schools have also put forward new requirements for teachers' employment, such as professional work experience for at least 3 years, third level or above of vocational and professional qualifications (Meng 2013).
The curriculum in vocational teacher education in Finland is competency-based. The learning contents of the programs (60 credits) include learning modules such as Basic studies in education sciences (13 credits), Teaching, guidance and assessment (15 credits), Developing personal expertise in pedagogy (11 credits), Building a Learning Community (12 credits) and Practical Teacher Training (9 credits) (HAMK School of Professional Teacher education 2016). The purpose is to provide teacher students with teaching knowledge and skills so that they can plan, implement and assess competency-based education on vocational career for students.
The teacher students' overall learning time is up to 1600 hours, so the average learning period is 1-1.5 years according to the extent of combination of their teaching methods with teaching environment. Teacher educators will participate in planning teacher students' individual and group-based learning programs with students together, taking teacher students' and study groups' previous working and learning experience, interests, hobbies into account (Cao 2010).
Vocational education skills and pedagogical knowledge for Chinese teacher students have mainly been taught in Normal Colleges for vocational teachers. The learning contents are constituted by two parts, as practices in enterprises and factories, and theories learning at school. The main learning part of the curriculum is focusing on theoretical knowledge (Xu 2007). As for students in colleges, they have no practical basis. Thus, their theoretical learning has always been obtained from practical experience. However, pure theoretical learning cannot always offer intuitive understanding for teaching contents and skills (Xi 2013).
Nowadays, many Chinese vocational schools also require new teachers for vocational education to have a Master´s degree, especially in most of the developed regions. Furthermore, double-qualified teachers, who are not only masters of theoretical knowledge but also guides to practical skills in actual production, are in urgent need by modern vocational schools (Xi 2013). However, the double-qualified teachers with a Master's degree are not sufficient, so quite a lot of non-double-qualified Master's graduates with pure theoretical teaching background have been recruited into vocational schools. Therefore, improvement of teaching quality and increasing the amount of double-qualified vocational teachers have become core issues for vocational teachers' employment and requirements (Xi 2013).
Inspirations from Finland to China
From the basis of our reflections and comparisons of vocational teacher education, we can conclude and suggest following inspirations from Finland to China:
Firstly, standards and professional criteria for vocational teachers should be established. Although many vocational schools and regions in China have their own criteria for selecting qualified teachers, it is time for general and common standards for all vocational teachers.
Secondly, vocational teachers' in-service education programs must be promoted and can be operated by vocational schools and local government.
Thirdly, the programs and curriculums of vocational teacher education should be further developed, paying attention to relevant working life experience and including systematic development of pedagogical competencies and practice-based skills.
Finally, writing this article has been dialogical by nature and the dialogue and the shared learning process between the authors continues. Learning is always mutual and reciprocal, and there are many inspirations of ongoing educational reforms and innovations from China to Finland, as well.
Authors
Zhiwei Chen is a University Teacher, Ph.D. from Georg-August-Universität Göttingen, Germany. He works in the School of Education in Minzu University of China.
Essi Ryymin is a Principal Lecturer, Research Manager, Dr. of Education, in the School of Professional Teacher Education in Häme University of Applied Sciences, Finland.
Irma Kunnari is a Principal Lecturer, M.Ed, PhD Fellow in educational psychology, in the School of Professional Teacher Education in Häme University of Applied Sciences, Finland.
References
Cao, D.H. (2010). The construction of Finnish vocational teachers in secondary vocational education. World Education Information, (7), 61–63.
HAMK School of Professional Teacher Education (2016). International Professional Teacher Education Programme. Retrieved 16 February 2018 from http://www.hamk.fi/english/applicants/international-professional-teacher-education/Documents/IPTE16%20Study%20guide.pdf
Han, H, & Long, M.Q. (2011). General situations, features and inspirations of Finnish vocational education system. Modern Enterprise Education, (4), 32–33.
Meng, Q.G. (2013). The construction and practices of vocational teachers' training system. Vocational and Technical Education, (22), 50–54.
Niemi, H., & Jakku-Sihvonen, R. (2011). Teacher education in Finland. European dimensions of teacher education: Similarities and differences, 33–51.
Piesanen, E., Kiviniemi, U., & Valkonen, S. (2006). Opettajankoulutuksen kehittämisohjelman seuranta ja arviointi 2005: opettajien peruskoulutus 2005 ja seuranta 2002-2005. Koulutuksen tutkimuslaitos, Tutkimusselosteita 28. Jyväskylä: Jyväskylän yliopistopaino. Retrieved 16 February 2018 from https://jyx.jyu.fi/dspace/bitstream/handle/123456789/37764/G028.pdf
Räisänen, A., & Räkköläinen, M. (2014). Assessment of learning outcomes in Finnish vocational education and training. Assessment in Education: Principles, Policy & Practice, 21(1), 109–124.
Sahlberg, P. (2009). A short history of educational reform in Finland. White paper, April, 2009. Retrieved 16 February 2018 from https://www.scribd.com/document/143746790/A-short-history-of-educational-reform-in-Finland-FINAL-pdf
Seikkula-Leino, J., Satuvuori, T., Ruskovaara, E., & Hannula, H. (2015). How do Finnish teacher educators implement entrepreneurship education? Education and Training, 57(4), 392–404.
Xi, S. (2013). The Vocational Teacher Education: Examination of Institution and Construction Strategy [J]. Journal of Northwest Normal University (Social Sciences), 4, 013.
Xu, H. (2007). The analysis of vocational teachers' professional development from aspect. Education and Vocation, (21), 10–12.
LISÄÄ AIHEEN YMPÄRILTÄ / RELATED POSTS