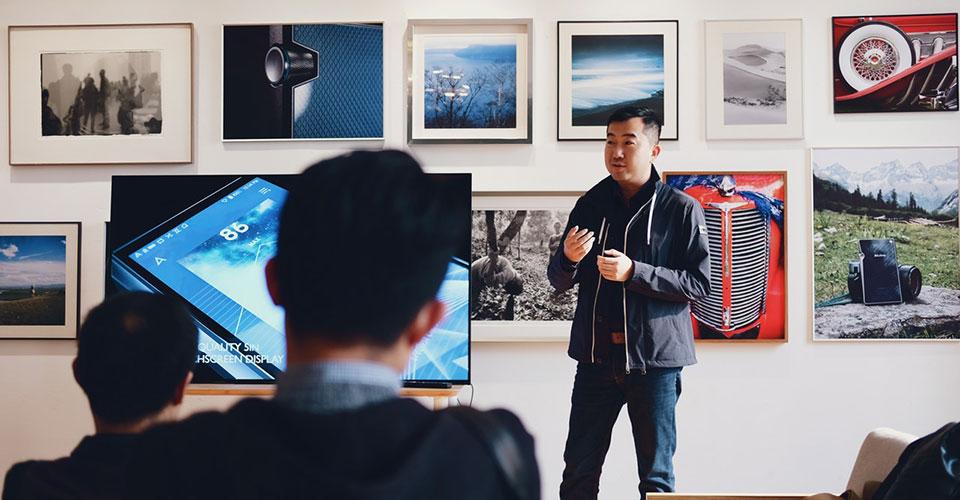 Zhiwei Chen, Essi Ryymin & Irma Kunnari
18.05.2018
In this article, we compare vocational teacher education in Finland and China. Here, vocational teacher education refers to teacher training offered by universities of applied sciences in Finland and vocational higher education institutions in China.
Vocational schools, including upper secondary vocational institutions, as well as universities of applied sciences, provide students with occupation and competency-based education for their career preparation before their graduation. The graduates from these schools increase creative capacity in the world of work, fulfill demands for skillful talents in industries, solve the employment pressure and improve population's education and quality of skills.
In Finland, more than 270 vocational upper secondary schools offer 113 professional majors' education. Students learning in vocational schools can apply for primary vocational certificate, which conclude more than 50 categories, in order to apply for entering universities of applied sciences and scientific universities for further study or directly search a job after graduation (Sahlberg 2009). Compared with the scale of Finnish vocational education system, the Chinese vocational education system, the largest one in the world at present, has contained nearly 20,000 vocational schools and more than 30 million students (Meng 2013).
Finnish higher education system only contained university education until the early 1990s (Stenström & Virolainen 2014). In 1991, the Secondary and Higher vocational education law was passed and specified to develop universities of applied sciences in the country. Nowadays there are 24 universities of applied sciences to provide study opportunities to students after secondary education (Stenström & Virolainen 2014).
The main target of Chinese vocational higher education is to train technical and vocational talents. Therefore, the basic educational characteristics of Chinese vocational higher education is practical and skill-oriented. This education level mainly enrolls students graduated from secondary schools, and trains them with higher levels of knowledge and certain skills and expertise. In China, vocational higher educational institutions are mainly constituted by undergraduate universities and junior colleges. The graduate students from these schools will be awarded nationally recognized diploma from junior colleges (schooling for three years) or undergraduate universities (schooling for four years). The treatment and policies for these graduates are the same and equal with graduates from academic universities and colleges (Wen-sheng & Zhong 2013).
Due to the economic demands, employment rate and education popularization, vocational education in Finland has gone through rapid development and the vocational schools have become a profound structure in the whole educational system, as well as in the society (Wu, Metsänen & Dorra 2010).
The situation is similar in China. Along with the rapid development of technologies and manufacturing business, requirements for more skillful and professional talents are the basic foundation for existence and growth of Chinese companies and factories (Meng 2013). Currently, there is an ongoing reform of vocational upper secondary education by 2018 in Finland due to the fact that work life requires a new kind of competence, while there are fewer financial resources available for education. For instance, there are up to 370 different vocational qualifications available in Finland, but in future, the number will decrease and qualification content will be broadened. This supports designing individual study paths and enables more rapid responses to the changing competence need in work life (Ministry of Education and Culture of Finland n.d.).
The higher competence demands for graduates from vocational schools and universities of applied sciences call for high qualified and excellent teachers to afford pedagogical guidance and competence-based education for each student.
Teachers in Finland are highly educated. In general education, all teachers are required a Master's degree and in vocational education teachers should have a Master's degree or Bachelor's degree. The high level of education is seen necessary as teachers in Finland are professionally very autonomous. Teachers at universities of applied sciences are required to have either a Master's or a Doctoral degree, depending on their position. They must also complete pedagogical qualification. (Finnish National Agency for Education n.d.)
Compared with Finnish vocational teachers' competence requirements, the most obvious challenge for Chinese vocational secondary and higher education is an amount of teaching staffs and need for pedagogical qualifications. Until now, there are only eight (8) professional colleges aiming at vocational teachers' education nationwide (Xi 2013).
Therefore, the amount of vocational teachers is still in great shortage. Currently the student-teacher ratio in Chinese secondary vocational schools is 25:1. According to suggested ratio by the government as 20:1, there is still a lack of 200,000 teachers for the whole vocational education system in China (Meng 2013). Moreover, it also calls for improvement of pedagogical competence by teacher education to meet the rapid industrial and technological development. There is a need to analyze and compare Chinese and Finnish vocational teachers' education process and features, in order to obtain clear references and inspirations for improving teachers' educational programs in China and other countries (Xu 2007).
In Finland teacher education can be either concurrent, with pedagogical education integrated into the Master's program, or consecutive, with the pedagogical qualification completed after the initial degree. The latter is the case for example in vocational teacher education. The consecutive model also serves those who decide on a teaching career later. Five universities of applied sciences in Oulu, Tampere, Hämeenlinna, Jyväskylä and Helsinki offer teachers' pedagogical qualification with an emphasis on vocational education. (Piesanen, Kiviniemi & Valkonen 2006.)
There are eight (8) Normal Colleges for vocational and technical teachers' education in China, accounting for 5.6% of the total Normal Colleges. Compared to the amount, reputation, social status, and quality of Normal Colleges and Universities, it is difficult to form Chinese vocational teachers' education system. Therefore, the needs for qualified teachers by vocational schools cannot be satisfied with current educational capability by the existing Normal Colleges (Xi 2013).
In Finland, the applicants willing to engage in vocational teacher education program are required to have a Master's degree (or in some cases Bachelor's degree) completed in a university or in a university of applied sciences and a minimum of three or five years' work experience in a field corresponding to the degree.
Most Chinese vocational teachers are originally general education teachers. Some of them are hired directly as soon as they graduate from engineering or technical universities (Xu 2007). Plenty of them are engineering and technical personnel of enterprises or craftsmen in different industries to provide practical courses for students. Only a tiny part of vocational teachers graduate from Normal Colleges for Vocational and Technical Education (Meng 2013).
In our next article, we will discuss the inspirations of Finnish vocational teacher education to China and reflect the future development of vocational teacher education.
Authors
Zhiwei Chen is a University Teacher, Ph.D. from Georg-August-Universität Göttingen, Germany. He works in the School of Education in Minzu University of China.
Essi Ryymin is a Principal Lecturer, Research Manager, Dr. of Education, in the School of Professional Teacher Education in Häme University of Applied Sciences, Finland.
Irma Kunnari is a Principal Lecturer, M.Ed, PhD Fellow in educational psychology, in the School of Professional Teacher Education in Häme University of Applied Sciences, Finland.
References
Finnish National Agency for Education (n.d.). Teacher Education. Retrieved 8 May 2018 from http://www.oph.fi/english/education_system/teacher_education
Meng, Q.G. (2013). The construction and practices of vocational teachers' training system. Vocational and Technical Education, (22), 50─54.
Ministry of Education and Culture (n.d.). Reform of vocational upper secondary education. Retrieved 8 May 2018 from http://minedu.fi/en/reform-of-vocational-upper-secondary-education
Piesanen, E., Kiviniemi, U., & Valkonen, S. (2006). Opettajankoulutuksen kehittämisohjelman seuranta ja arviointi 2005: opettajien peruskoulutus 2005 ja seuranta 2002─2005.
Sahlberg, P. (2009). A short history of educational reform in Finland. White paper, April.
Stenström, M. L., & Virolainen, M. (2014). The history of Finnish vocational education and training. Nord-VET.
Wen-sheng, L., & Zhong, R. (2013). Problems and countermeasures in the process of connection between secondary and higher vocational education. Journal of Jiamusi Education Institute, 5, 006.
Wu, Q.Q., Metsänen, R. & Dorra, T. (2010). The vocational teachers' education in Finland. Chinese Vocational and Technical Education, (28): 84─88.
Xi, S. (2013). The Vocational Teacher Education: Examination of Institution and Construction Strategy [J]. Journal of Northwest Normal University (Social Sciences), 4, 013.
Xu, H. (2007). The analysis of vocational teachers' professional development from aspect. Education and Vocation, (21), 10─12.
LISÄÄ AIHEEN YMPÄRILTÄ / RELATED POSTS