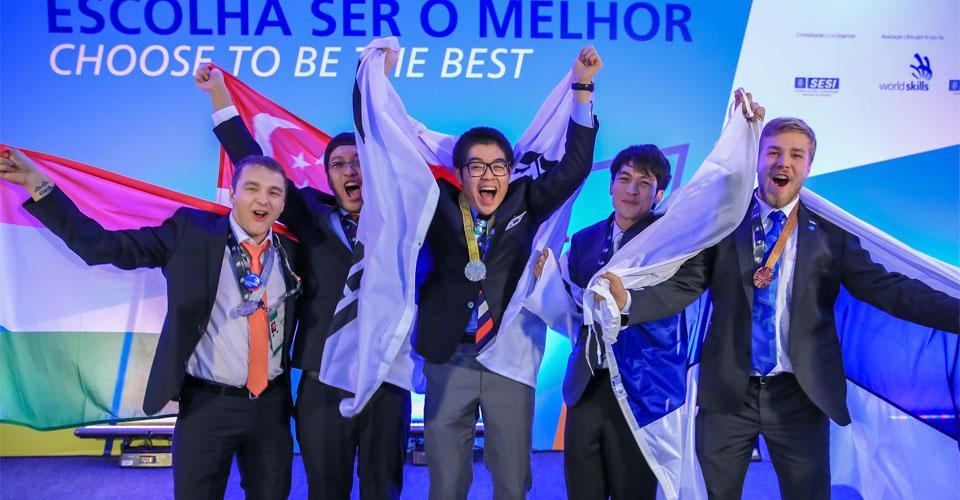 31.05.2016
WorldSkills is the global hub for skills excellence and development. It is the biggest Skills competition in the world, but it is not just a competition, it is a movement.
1. Introduction and Overview
Through international cooperation and development between industry, government, organizations, and institutions, WorldSkills promotes the benefits of and need for skilled professionals through grass-roots community projects, skill competitions, and knowledge exchange. WorldSkills shows how important skills education and training is for youth, industries and society by challenging young professionals around the world to become the best in the skill of their choice. (WorldSkills International 2016.)
WorldSkills is the collective voice for skills excellence and development in vocational, technological and service oriented careers around the globe. Since 1950, WorldSkills has raised the awareness among youth, as well as their parents, teachers and employers, that our future depends on an effective skills training system. Today, WorldSkills represents more than 45 skills in 72 Member countries and regions, and the number of members is increasing. (WorldSkills International 2016.)
In addition to be a member of WorldSkills many countries organize national competitions and send teams to regional competitions like EuroSkills Competition. In Finland, the national Skills Competition Taitaja is a kind of professional competition, which is organized by industrial and educational departments or organizations according to relevant teaching standards and professional qualification criteria. The competitors are under 21 year old students from vocational schools and colleges. Vocational skills competitions organized in an appropriate way will demonstrate participants' talents and capabilities, so as to promote the quality of vocational education and training, as well as to strengthen the exchanges and cooperation between vocational institutions and enterprises.
Finland has successfully held Taitaja Competitions for 25 sessions since 1988, when the first session took place in Hämeenlinna (Alhojärvi 2010, 15). There are about 400–500 contestants striving for medals of 45 skills in the final competition of each session (Alhojärvi 2010, 15–16). Finland took part in the World Skills Competition for the first time in 1989 and hosted successfully the 39th World Skills Competition in 2005 in Helsinki (Aunola 2010, 21–22). From these competitions, Finland has drawn attentions from the world on its accomplishments and performance in skills training and practices, including professional teachers' quality and students' capabilities.
In October 2010 China also joined the WorldSkills Organization and participated in the 41st and 42nd World Skills Competition in October 2011 (Lu & Zhang 2011, 14–15) and July 2013 respectively. In the 43rd Competition in August 2015, Chinese contestants won 4 golden medals. However, due to the short history and lack of experience in skills competitions, Chinese government and schools should learn from the Finnish experience in professional teachers' quality identification, students' capabilities training and organizational work for self-improvement in skills competitions.
2. Finnish experience and achievements in skills competitions
2.1. Finnish vocational skills competition system
Finnish Skills Association, 'Skills Finland', was founded in 1993 and is responsible for the brand of Taitaja and all international Skills activities in Finland. Skills Finland is a non-profit organization with the purpose to improve recognition and attraction from society to vocational education and skills training, and therefore to promote the quality of vocational education and training (Eerola 2013, 54).
Taitaja is the greatest annual event, celebration and showcase of skills in the field of Finnish vocational education and training. It includes three sub-competitions called Taitaja, TaitajaPLUS and Taitaja9 (Eerola 2013, 56-57). The concrete contents of each competition have been shown in Figure 1.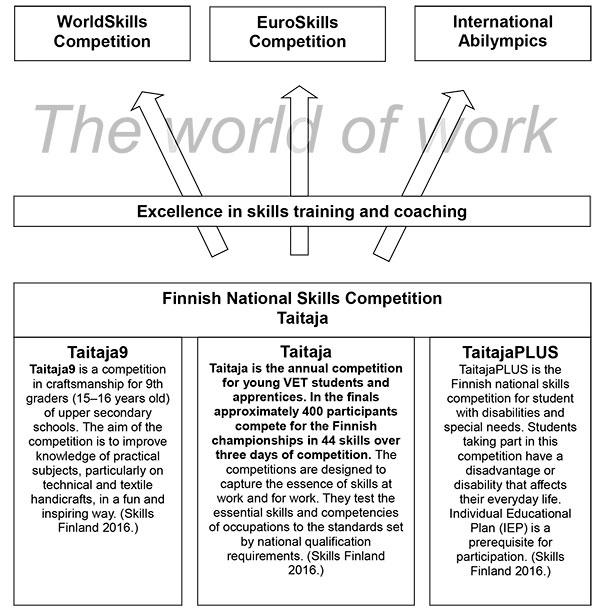 The most important function of the Finnish National Skills Competition is to improve the quality of national vocational education and training, and further to promote professional skills progress (Eerola 2013, 58–59). In this way, the vocational education and training has also great attractiveness to students. As to career, it has provided opportunities for practitioner to obtain better development conditions in their working position.
2.2. The characteristics of Finnish vocational skills competition
A well-established and ever-evolving system ensures competitions to be operated well-organized. Skills Finland coordinates the Skills-network and the Finnish Ministry of Education and Culture supports and controls the operations. The majority of vocational education and training providers are members of the national Skills network. Finnish labor organizations and industrial associations provide information and details of professional competence (Tuominen 2013, 65–66). Therefore, they are also important parts of the steering group of skills competitions. Teachers' and students' organizations and vocational institutions are the subject parts of competitions (Tuominen 2013, 66). They are in collaboration with the local government to undertake skills competition programs with regional specialties and autonomy under the competitions' guiding principles by Skills Finland. Finnish Academy for Skills Excellence in Häme University of Applied Sciences is responsible for guaranteeing the competence of Finnish vocational skills competition participants such as vocational trainers, coaches, Taitaja workshop managers, experts in international competitions and so on. As their experience and competence grows, competition participants often make progress from regional to national and then international-level competitions.
The effects of Finnish vocational skills competition on students' future have influenced throughout the entire career life (Stenström & Virolainen 2014). One of the most obvious effects is the impact of vocational skills competition on youths' future educational planning. For example, Taitaja 9 is held in the last year of compulsory education (Eerola 2013, 56). Therefore, students have a broader platform to contact with vocational education and get opportunities to make determinations on future careers and way of life. With vocational skills competition held in Finland, the attractiveness of vocational education has increased substantially. The number of students continuing with vocational education after graduation from elementary education increased dramatically especially after the 2005 World Skills Competition held in Helsinki, Finland (Eerola 2013, 53).
2.3. The effects of Finnish vocational skills competition
On the one hand, skills competition is an effective way to promote quality and effects of vocational education. It can also connect students' professional ability with industrial needs on talents together. The key objective of skills competition for schools is acquiring industry's latest technical requirements, in order to improve students' learning outcomes and vocational teachers' professional competence. The optimal result of skills competition for schools is the promotion of teaching and educating levels and capabilities through competitions (Eerola 2013, 55). For students, they can make clear their own career plan and achieve sustainable development in their career life through participation in skills competition and practices (Stenström & Virolainen 2014). As to the nation, the result of skills competition should be an important driving force to broaden the influence of vocational education in the society, including encouraging more and more students to choose vocational education, as well as industrial enterprises and the public to pay more attention on vocational education (Ding 2010, 108-109). Public's recognition and expected aim of and participation in vocational education will directly affect their attitudes and behaviors in the development of vocational education (Stenström & Virolainen 2014). Because of this, skills competitions afford the responsibilities as the direct way to demonstrate the functions and advantages of vocational education to all citizens (Boeri 2012). Skills competitions can also guide the public's spending choices on education through brand competitions, innovative and cultural effects. Finnish vocational skills competitions successfully enhance the status of vocational education and training, and promote the public's attention and recognition on vocational education (Heikkilä 2013, 430). All of these have promoted the active participation of various stakeholders and the whole society into the competitions. Nowadays, Finnish vocational education has ultimately formed the hierarchical structure made by the trinity as skills competition, vocational education and country's economy.
From the Finnish experiences, we can also find the standards of Finnish skills competition have integrated technical expertise, analytical and conceptual thinking, teamwork, communication skills, intellectual property awareness, self-confidence and others together. In the actual training and educational process, based on the competitions' standard and criteria, schools and teachers have focused more on training students' ability of transferring learning with teaching to learning the studying methods and skills by themselves (Heikkilä 2013, 430–431). Therefore, students can accommodate different career positions and the migration of working circumstance.
3. Inspiration and experience from Finnish vocational competitions on Chinese vocational education and training
3.1. Benefit for students
From the Finnish experience, competition should be united with teaching and learning together in practice. Specifically, some courses concerning with competitions could be guided into curriculum plans, so that teaching contents can combine with practices. In this way, skills competitions can promote teaching contents, mode and system reforms. Meanwhile, these reforms can provide firm theoretical and technical foundations for competitions. On this account, it will form a positive interaction among teaching reforms, technological innovation and vocational skills competitions, in order to improve the quality of teaching and achievements of competition (Du & Chen 2011, 62–63). In the daily school life, some vocational skills competitions, which contain a wide knowledge range but have difficulties with integrating into learning course, can be involved into students' groups and collective activities (Du & Chen 2011, 62–63).
In skills competitions, participants have to not only master professional skills, but also possess team spirit and professional behavioral habits, in order to achieve assessment criteria by competitions. We can see that the Finnish vocational skills competitions have the core evaluative and assessment criteria as general professional and occupational quality. Thus, along with vocational skills competitions, participants can enrich their theoretical knowledge and skills practices, learn about teamwork and improve the general vocational qualifications. Furthermore, the contents of vocational competitions are also reflections of actual talents' skills requirements by enterprises for certain positions. Therefore, the competitions are also guidance for training and learning majors and directions at schools (Du & Chen 2011, 62–63). Educational institutions can show their teaching capabilities and students' learning achievements via vocational skills competitions to the whole society, even the world. During the competitions, enterprises and companies can find talents and therefore the employment rates of students can be promoted.
3.2. Qualifications training for vocational teachers
As for vocational education and preparations for skills competitions in Finland, it does not only focus on teaching theoretical knowledge, but more on training professional and technical capacity as well (Lenehan 2014, 88). Therefore, it requires vocational teachers not only have abundant theoretical knowledge, but also equipped with professional skills and vocational experience themselves. Only in this way can theory and practice teaching combined and mixed together effectively. In this regard, the Chinese vocational colleges and institutions should enhance the practical training intensity for vocational teachers with regularly arranging them to study and practice in enterprises (Du & Chen 2011, 62–63). This will help them with realizing latest market demands and employment trends. As a prerequisite, vocational teachers can only guide students with increasing their practical experience in practice.
Results of vocational skills competitions can not only reflect the professional competence of individual participants, but also demonstrate the level of professional teaching in schools. The results of competitions have close relation with ordinary teaching work, including teaching capabilities, skills and guidelines (Lu & Zhang 2011, 15–16). It has been proved by vocational skills competitions that students need to obtain a certain amount of innovation spirit to get success in the operational and practical skills competition (Chen & Wang 2012, 21). This has put forward higher requirements to teachers and instructors, who need to update their educational philosophy, as well as constantly improve their practical skills, teaching methods and quality, in order to enhance students' practical abilities (Tang & Yan 2010, 181–182). Meanwhile, one vocational competition often involves more than one course or major. Therefore, it requires cross-professional cooperation and teamwork among teachers (Lu & Zhang 2011, 14). This cooperative process will have a positive role in promoting mutual understanding of professional identity among teachers from different majors and subjects. At last, it will generate new ideas and thinking sparks across majors. Teaching reform can also occur based on the requirements on participants' ability and quality. Nowadays, the items and projects of Finnish skills competitions are typically designed according to the latest technical levels and professional qualification standard (Boeri 2012). This requires school to investigate the latest technology trends and new technical requirements from enterprises and business companies. The requirements should be absorbed into teaching contents. Teachers should also learn to make use of teaching projects or tasks for implementation of practices. It is also important to combine theory and practice in teaching to realize "learning by doing", in order to cultivate students' practical and problem solving abilities.
For the Chinese vocational teachers' training, practicality should be always emphasized in teaching mode innovation. Based on the Finnish experience, the traditional subject-based teaching model should be completely changed into combination of classroom teaching and enterprises' practices with requirements by skills competitions (Tang & Yan 2010, 181–182). Teaching contents should follow the actual talents' needs and vocational qualification assessment.
As to the practical training for vocational teachers, all vocational teachers need to participate in research on skills competition standards through vocational skills competitions (Chen & Wang 2012, 20–21). The skills competitions have also offered teachers with opportunities to have direct contacts with industrial and business experts and learn more about enterprises' employing standard and requirements. The basic employing requirements for many enterprises include high skills level, and ability of working with colleagues, as teamwork (Ding 2010, 108–109). Therefore, vocational teachers in the teaching process need to stimulate the real working environment and ensure teaching quality through school-enterprise cooperation. Vocational teachers are the key points and guidance for achievements of talents' training in vocational schools. Therefore, vocational teachers need to regularly learn from engineering technicians or business experts and participate in business and practice.
Teachers also need to promote the reform of teaching contents based on skills competitions. In practical teaching, vocational teachers should be encouraged to cooperate with enterprises experts and teachers together working on enterprises' projects (Chen & Wang 2012, 21–22). Requirements on teachers' work should be accordance with curriculum standards based on enterprises projects. In other words, enterprises projects can be divided into several teaching programs. Teachers should have the program-centered teaching designs and ideas. With these teaching principles and requirements, vocational teachers' professional skills and teaching abilities will have comprehensive upgrades.
From the analysis of notions, meanings, functions and features of international and Finnish skills competitions, we can have many inspirations and ideas from the competition system (Lu & Zhang 2011, 17). Nowadays, the Chinese skills competitions have started to show their effects on vocational students' professional capabilities and career choices. Based on the Finnish experience, the Chinese vocational competitions, as well as vocational teachers' training programs can have more useful and meaningful inspirations for their own development and promotion.
Picture: WorldSkills
Abstract in Finnish language
WorldSkills-perhe laajenee voimakkaasti. Nykyisin jäsenmaita on jo 72. Suomi on ollut WorldSkills International -järjestön jäsen vuodesta 1988. Samana vuonna järjestettiin myös ensimmäiset kansalliset Taitaja-kilpailut Hämeenlinnassa. Taitaja-kilpailut järjestetään vuosittain. Joka vuosi Taitaja-toimintaan osallistuu tuhansia ammattiin opiskelevia nuoria. Lisäksi Suomi isännöi 39. WorldSkills-kilpailut Helsingissä vuonna 2005. Kilpailut olivat kansainvälisessä Skills-verkostoissa tunnustettu menestys, joka nosti WorldSkills-kilpailut uudelle laatutasolle. Suomi on myös WorldSkills Europe (EuroSkills) ja International Abilympics –järjestöjen aktiivitoimija. Tähän päivään mennessä ammattitaitokilpailuista on kehittynyt tehokas ammatillisen koulutuksen kehittämisen väline.
Kiina on varsin uusi tulokas WorldSkills-perheessä, mutta on jo kolmissa kilpailuissa, vuosina 2011–2015, saavuttanut merkittävää menestystä. Kiina on myös valjastamassa ammattitaitokilpailuja entistä laaja-alaisemmin ammatillisen osaamisen kehittämisen välineeksi.
Artikkelissa esitellään Suomen kansallista ja kansainvälistä ammattitaitokilpailutoimintaa ja tarkastellaan sen vaikutuksia ammatillisen koulutuksen kehittämisen välineenä. Kolmannessa luvussa tarkastellaan suomalaisia kokemuksia, joita Kiinassakin voitaisiin hyödyntää huippuosaamisen kehittämisessä ja kansallisen kilpailutoiminnan laajentamisessa. Erityisesti tarkastellaan kilpailutoimintaa ammattiin opiskelevan opintopolkuna sekä ammatillisen opettajan osaamisen kehittäjänä.
References:
Alhojärvi, E. (2010). Future of Vocational Skills Competitions: TaitajaPLUS and Abilympics as a Part of the Finnish Skills Competition System. In S. Kaloinen, P. Pynnönen & H. Saarinen (eds.): Competitions for Everyone, 15–20. Retrieved from http://urn.fi/URN:NBN:fi:amk-201501201446
Aunola, M. (2010). International Competitions for students with Special Needs in Finland. In S. Kaloinen, P. Pynnönen & H. Saarinen (eds.): Competitions for Everyone, 21–26. Retrieved from http://urn.fi/URN:NBN:fi:amk-201501201446
Boeri, T. (Ed.). (2012). Brain drain and brain gain: The global competition to attract high-skilled migrants. Oxford University Press.
Chen, X. & Wang, Q. (2012). Current Status and Countermeasures of Operation Mechanism in Skills Competition of Higher Vocational Colleges. Journal of Wuxi Institute of Technology, 2, 20–22.
Ding, J. (2010). Research on the Role of Vocational Skills Competition in Promoting the Work-integrated Vocational Education. Computer Education,11, 107–110.
Du, WC. & Chen, L. (2011). The Guidance of Vocational Students Skills Competition to Course Development based on Work Process. Journal of Lanzhou Petrochemical College of Vocational Technology, 3, 62–63.
Eerola, T. (2010). Diversity of Vocational Skills Competitions. In S. Kaloinen, P. Pynnönen & H. Saarinen (eds.): Competitions for Everyone, 27–30. Retrieved from http://urn.fi/URN:NBN:fi:amk-201501201446
Eerola, T. (2013). Competitions in vocational skills – an instrument for developing vocational education. Towards Vocational Top Expertise, 53–64
Heikkilä, E. (2013). Innovation in European vocational education and training: network learning in England, Finland and Germany. Research in Comparative and International Education, 8(4), 428–436.
Jokela, S. (2010). Entrepreneurship education in vocational education in Finland: Case Mänttä Regional Vocational Education Centre.
Kauppinen, M. (2010). National Competitions for Competitors with Special Needs in Finland. In S. Kaloinen, P. Pynnönen & H. Saarinen (eds.): Competitions for Everyone, 9–14.Retrieved from http://urn.fi/URN:NBN:fi:amk-201501201446
Syysnummi, P. &  Laihonen, H. (2014) Top management's perception of knowledge management in a vocational education and training organization in Finland. International Journal of Educational Management, 28(1), 53–65.
Lu, S. & Zhang, Q. (2011). How to Cultivate Occupational Competence: Rational thought on the Skills Competition of the National Vocational Institutions. Communication of Vocational Education, 5, 14–17.
Skills Finland (2016). http://www.skillsfinland.fi (3.3.2016).
Stenström, M. L., & Virolainen, M. (2014). The current state and challenges of vocational education and training in Finland. Nord-VET.
Tang, X. Z. & Yan, Y. P. (2010). Thoughts of Teaching Reform for Vocational School Based on Skill Competition. Development & Innovation of Machinery & Electrical Products, 5, 181–182 & 177.
Tuominen, P. (2013). Vocational skills competitions and the pedagogical career path of a teacher. Towards Vocational Top Expertise, 65–70.
WorldSkills International (2016). https://www.worldskills.org/ (3.3.2016).
Authors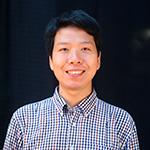 Zhiwei Chen is a teacher in School of Education, Minzu University of China. PhD from Georg-August-Universität Göttingen, Germany. Major in educational science, ethnic education and comparative educational research. He is the visiting scholar at the Graduate School of Education and Human Development, The George Washington University, USA; at the Department of Education and Extension of Savitribai Phule Pune University, India; and the visiting doctor student at the Education Institute of Xiamen University, China.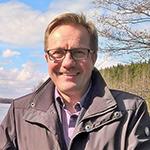 Tuomas Eerola is a Principal Lecturer, Lic (ed), M.Sc (Tech.) at Häme University of Applied Sciences, Finland, and an Executive Manager in Finnish Academy for Skills Excellence (FASE).
Reference to the publication:
Chen, Z. & Eerola, T. (2016). Analysis of Finnish Skills Competition and Inspirations to China. HAMK Unlimited Professional 31.5.2016. Retrieved [date]from https://unlimited.hamk.fi/ammatillinen-osaaminen-ja-opetus/analysis-of-finnish-skills-competition-and-inspirations-to-china
http://urn.fi/URN:NBN:fi-fe2020111991988

This material is CC licensed Attribution-ShareAlike 4.0 International.
[button href="http://www.hamk.fi/tyoelamalle/tutkimusyksikot/ammatillinen-osaaminen/ammattiosaaminen/hamk-skills-trainers-academy/hamk-skills-trainers-academy-in-english/Sivut/default.aspx" target="_blank" bg_color="#FF0066″ text_color="#ffffff"]Finnish Academy for Skills Excellence»[/button]
LISÄÄ AIHEEN YMPÄRILTÄ / RELATED POSTS