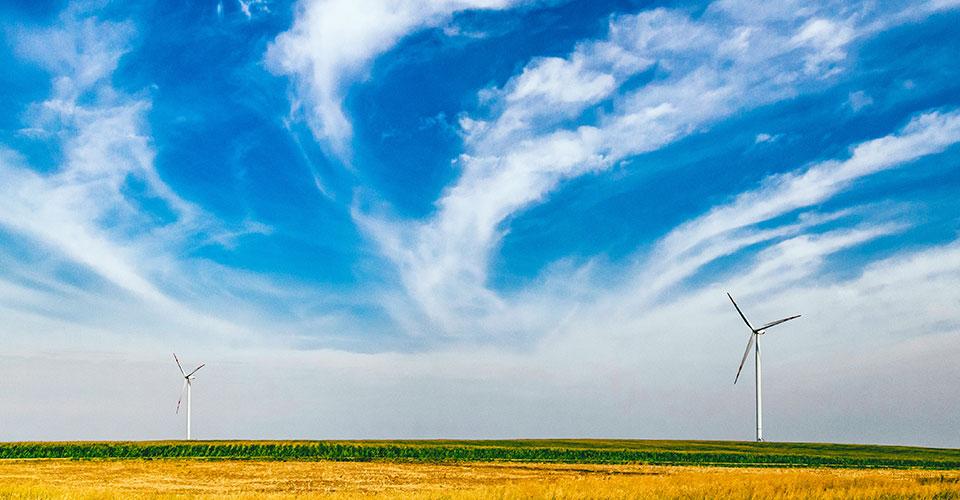 15.12.2016
There are limitless possibilities in renewable energy (Schiederig, Tietze, & Herstatt 2012). The importance of innovation on renewable energy has been growing. Energy is fueling economic processes and growth (Negro, Alkemade, & Hekkert 2012). Therefore, from the perspective of sustainable growth, it is important to innovate and to adopt new technologies and solutions to increase renewable energy. On the level of European Union, but also within individual member countries, there are ambitious targets to increase the share of renewable energy. However, it has been noted that social acceptance of renewables, for example, wind energy, has been slowing the adaptation and has thus become a constraining factor to achieve the targets of renewal energy usage (Wüstenhagen, Wolsink, & Bürer 2007). This article covers some examples of recent innovations in renewable energy.
Biogas solutions are already being used in many industries and have already been employed by the automotive industry. In Denmark, the Pig City project has been developed to integrate a pig farm and tomato production, using the gases from the pigs to heat the greenhouses and the manure to be used as fertilizer, making the mill a complete cradle-to-cradle process. But why not take it further and have biogas generators in people's backyards? Much household organic waste could be used to produce natural gas for household heating.
The oceans are also for the most part an untapped resource. It has been said that the oceans could potentially provide all the energy needed in the world. The globe is 71 % covered by water and there are multiple options for which mankind could use it. One huge innovation created from it is Wave Power. People have always been using wind, waves, and water in an intelligent way, at least for moving from one place to another. There have been many attempts to make wave power a much greater source of energy than it is at the moment, but without any major success. Nowadays, the marine ecosystems have been a concern and when global warming is harming them, even more sustainable systems and innovations should be in place.
Wind energy is quite familiar to all of us, but it is not possible to operate in all weather conditions. In Japan, solar power has been more common than wind because of this.  However, after the Fukushima Daiichi nuclear power plant disaster, breakage trouble was taken more seriously.  Until now, nuclear power has been the main power source in Japan, but this can be changed since Atsushi Shimizu and his team have invented a typhoon wind turbine. The first prototype has been just installed and will soon be tested in real weather conditions. If it is a success, it will generate energy and in the best scenario, it will totally replace the use of nuclear power in Japan.
Solar and wind power are probably the most traditional ways of creating renewable energy, however there are still plenty of other ways to invent new generators of energy and perhaps much more sustainable than the ones already invented. All we need is imagination, commitment, and a change of perspective in thinking – in other words, sustainable innovations of renewable energy.
References:
Negro, S. O., Alkemade, F. & Hekkert, M. P. (2012). Why does renewable energy diffuse so slowly? A review of innovation system problems. Renewable and Sustainable Energy Reviews, 16(6), 3836–3846.
Schiederig, T., Tietze, F. & Herstatt, C. (2012). Green innovation in technology and innovation management – an exploratory literature review. R&D Management, 42(2), 180–192.
Wüstenhagen, R., Wolsink, M. & Bürer, M. J. (2007). Social acceptance of renewable energy innovation: An introduction to the concept. Energy policy, 35(5), 2683–2691.
This article is a part of Innovation management collection.
Authors
Roberta Decat-Lund, Sonja Luhtanen, Marita Polojärvi, and Taru Tolvanen are students for the degree of Master of Business Administration.
Mikko Mäntyneva (Ph.D.) is a Principal Lecturer in the Master's Degree Programme in Business Management and Entrepreneurship. He is also a research manager at HAMK's Smart Services Research Unit.
Reference to the publication:
Decat-Lund, R., Luhtanen, S., Polojärvi, M., Tolvanen, T., & Mäntyneva, M. (2016). Innovations in renewable energy. In M. Mäntyneva (ed.) Innovaatiojohtaminen. HAMK Unlimited Professional 15.12.2016. Retrieved [date] from https://unlimited.hamk.fi/yrittajyys-ja-liiketoiminta/Innovations-in-renewable-energy/
http://urn.fi/URN:NBN:fi-fe2020111991910

This material is CC licensed Attribution-ShareAlike 4.0 International.
[button href="http://www.hamk.fi/english/applicants/business-management-and-entrepreneurship/Sivut/default.aspx" target="_blank" bg_color="#FF0066″ text_color="#ffffff"]Business Management and Entrepreneurship »[/button]
LISÄÄ AIHEEN YMPÄRILTÄ / RELATED POSTS