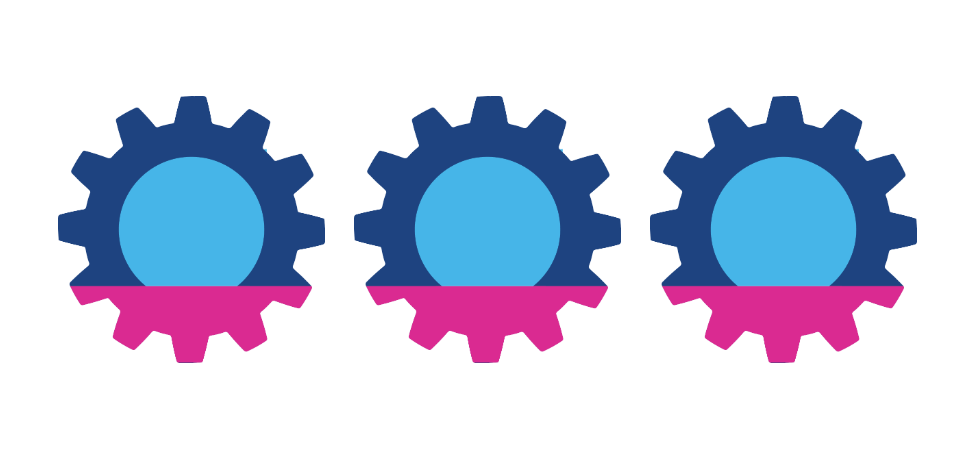 15.11.2023
In the changing role of the professional teacher, Digital Open Badges can serve as a tool for demonstrating specific skills and competencies. Digital Open Badges have emerged as an equipment to bridge the gap between Vocational Education and Training (VET) and the requirements of the modern work landscape.
Learning in the workplace is becoming increasingly crucial in VET. Furthermore, educational policymakers have underscored the importance of the interrelationship between formal and non-formal work-related learning. Nowadays, teachers' positions place them at the crossroads between VET institutions and the world of work. As career guides for their students and mentors for workplace trainers, they need more and more skills and competence. In other words, they function as Learning Ambassadors.
The NextSteps@TechVET project aims to explore collaboration between vocational institutions and workplaces with a focus on guidance. An essential question is: How can VET schools and workplaces collaborate to benefit the students, and what improvements are needed? In this context, we need to pay special attention to guidance in the sense of helping students make informed career choices and build sustainable paths to employment. (NextSteps@TechVET, n.d)
As an outcome of the project NextSteps@TechVET, we have developed materials specifically designed for teachers to use in their roles as Learning Ambassadors. Furthermore, we have created a system that allows teachers and workplace trainers to validate and present their competencies in guiding and counseling. For this purpose, we use Digital Open Badges which provide the opportunity to develop and demonstrate the skills and competencies needed in the roles of a Learning Ambassador and Workplace Trainer.
Digital Open Badges as a Tool to Showcase Skills and Competencies
Brauer's findings (2019) show that more effective approaches exist for individuals looking to recognize their strengths or understand practical developmental requirements by relying solely on official guidelines. Instead, digital open badges and electronic micro-credentials offer a valuable means to identify and advocate for excellence and expertise (Brauer, 2019a).
Digital badges offer fresh opportunities for online educational activities and interactions. When integrated with point systems and leaderboards, badges can transform into gamification components, enabling learners to engage in friendly competition with themselves or their peers. They also clearly indicate progress toward achieving a goal and the associated recognition. Badges serve as motivators in this capacity, encouraging sustained participation, extending the time spent on learning tasks, and fostering skill development through active performance. Furthermore, badge applicants can easily showcase learning achievements represented by badges in e-portfolios or on websites, and they are readily shareable on social media platforms (Gibson et al., 2015).
Digital Open Badges have emerged as a flexible and functional way to represent various skills and competencies. Badges can be promoted as an alternative way of evaluating learners that can enhance their desire to learn. These badges are digital representations of specific skills, achievements, and competencies. Compared to traditional ways of demonstrating skills and competence, such as degrees and diplomas, Digital Open Badges offer a more flexible, rapid, and precise means of skills recognition. (Korhonen et al, 2020).
Moreover, clear criteria and assessment standards assist students in recognizing their current competencies and offer direction on enhancing them (Brauer et al., 2019). Hopefully, these badges will encourage teachers and workplace trainers to actively seek out new challenges and stay updated with trends in economics and industry, as well as guide and counsel students in their job training.
Using Digital Open badges can be an effective way to demonstrate competence for several reasons:
Visual representation: Digital badges can be visually appealing and recognizable symbols that immediately convey a specific skill or competence.
Credibility and validation: Open badges often come with embedded metadata that details the issuer, criteria, and evidence behind the badge.
Verifiability: Digital badges are usually linked to verification systems or issuers' websites, allowing anyone to verify the authenticity of the badge and the associated competence.
Specificity: Digital badges often indicate a particular skill or achievement.
Diverse sources: Badges come from sources such as educational institutions, industry associations, and online platforms, among others.
Recognition of informal learning: Open Badges can recognize informal learning experiences that are not part of traditional education.
Portable portfolio: Digital badges can be easily shared and displayed on digital and social media platforms.
Evidence-based: Badges typically require evidence of competence, such as completing a task or passing an assessment.
Motivation for learning: Earning badges can build motivation to continually develop and enhance one's skills and competence.
Elements of Open Badge Creation in NextSteps@TechVET
In the NextSteps@TechVET project, we utilized Digital Open Badges to acknowledge and showcase the competence and skills of our Learning Ambassadors and Workplace Instructors. After testing the badges, project partners should create similar badges in their respective language and place them in their own Open Badge factory (a digital platform that allows organizations to create, issue, and manage digital open badges representing various skills and competencies).
Open badge creation consists of seven different stages:
Badge name
Badge description
Badge image
Issuer information
Criteria
Evidence
Expiration (if needed)
We created two meta badges for project partners to test: Learning Ambassadors and Workplace Trainer. The competence areas for learning ambassadors are Substance, Network, Studification, and Guidance Expert. The competence areas for Workplace Trainers are Assessment, Guidance in work-related learning, and Developing learning environments.
Unlocking the Learning Ambassador Meta Badge reveals four sub-badges
A Learning Ambassador is a teacher or trainer who operates at the interface of educational institutions and the world of work, primarily focusing on career and workplace guidance. The Meta Badge represents a crucial component of the skills required of a Learning Ambassador.
The Badge owner regularly updates their knowledge in their specific area of expertise. They also possess the competence to identify work processes that best serve their students' learning journey. As Learning Ambassadors, they are skilled at evaluating students' proficiency in professional skills. This evaluation plays a crucial role when guiding students toward on-the-job training opportunities.
The Learning Ambassador consistently updates their competence in their professional field and the realm of guidance. They must create and adhere to their development plan. They also engage in ongoing discussions with workplace mentors and supervisors regarding their role as a Learning Ambassador.
The Learning Ambassador Meta Badge recognizes the competence of learning ambassadors in four areas: substance, network, studification (a process of making something more scholarly), and guidance.
A Substance Expert can find new knowledge, update their expertise in their field, and apply their knowledge to assess students' professional skills.
A Network Expert has the skills to train and guide workplace trainers, mentor new Learning Ambassadors, and mediate between VET providers and companies.
A Studification Expert can identify learning opportunities in different workplace environments, recommend students to suitable workplaces based on their goals, and support workplace trainers in recognizing suitable learning opportunities.
A Guidance Expert can consider the students' professional competence status when guiding them during on-the-job training, identify students' needs for guidance, and encourage them to communicate their career goals to workplace trainers.
The Workplace Trainer Meta Badge comprises three sub-badges
Workplace Trainers are professionals whom employers choose to help students learn while they work on the job. These trainers are experts in their area of profession and work closely with schools and teachers. They show students how to perform tasks related to their jobs and teach them about the workplace. They guide and supervise students as they perform their work. Workplace Trainers also ensure that students stay safe while they are working.
Trainers need to understand that students have different abilities regarding different tasks. Since students are still in the process of becoming professionals, they need help and guidance in their work. Workplace Trainers also help assess how well students are performing and set up opportunities for students to demonstrate their skills. Workplace Trainers work together with Learning Ambassadors.
To earn the Workplace Trainer Meta Badge, the Applicant must demonstrate competence in assessment, guidance, and the development of the learning environment.
An Assessment Expert in workplace learning can evaluate the student's skills and professional growth and provide constructive feedback and career guidance.
A Guidance Expert in workplace learning can design motivating and goal-oriented learning tasks for the student and support their professional growth through regular guidance discussions while remaining receptive to the student's constructive criticism.
A Developer of the Learning Environment can create a conducive and welcoming workplace for the student, plan their orientation for the on-the-job training period, and collaborate with the working community and educational institutions regarding the student's on-the-job period.
The process of creating Open Badges in NextSteps@TechVET
When deciding on Digital Open Badges as a form of recognizing and showcasing the skills and competencies of Workplace Trainers, we grounded the process on the clarity of skill recognition and the availability of the criteria. The approach to assessment needed to be different from traditional examinations, and the emphasis relied on authentic skills demonstration.
Creating open badges involved a series of sequential actions to enhance learning environments and recognize competencies. Firstly, we chose the Open Badge Factory as an immersive learning platform where we created the badges, including descriptions, competence objectives, assessment criteria, and competence demonstrations.
Subsequently, we defined specific competence requirements for both the Learning Ambassador and Workplace Trainer roles. We tested and piloted the badges to see if they functioned as planned.
Focusing on competency-based approaches, we tailored the badges to align with the Learning Ambassador and Workplace Trainer roles. We developed comprehensive evaluation criteria to assess the Meta Badges, ensuring their validity and reliability.
The practical application took shape as we tested the work-based learning model and incorporated digital guidance methods. This phase provided valuable insights into integrating learning within professional contexts, yielding a collection of best practices.
Lastly, Digital Open Badges were seamlessly integrated into the vocational education endeavors of each project partner, serving as tangible representations of achieved competencies. This multifaceted process ultimately contributed to refining learning experiences and acknowledging skills within vocational education.
Creating Digital Open Badges for international landscape – Navigating challenges and triumphs
There has been an increasing interest in educational institutes and other stakeholders in the educational field to develop alternative credentials such as micro-credentials. Educational stakeholders describe alternative credentials as qualifications not independently recognized as formal educational degrees by relevant national authorities. The nature of these alternative credentials varies and currently encompasses micro-credentials, digital badges, and MOOCs (Massive Open Online Courses). On the other hand, there is a broad understanding in Europe that alternative credentials address the rapidly changing demands of the job market, broaden access to education by introducing new ways to engage with, for example, VET providers and employers, offer cost-effective approaches to acquiring skills, and expand an educational institutions scope of activities (Pollard & Vincent, 2022)
There has been increasing interest in micro-credentials similar to Digital Open Badges in Europe. Micro-credentials refer to small, focused units of learning that allow individuals to acquire specific skills quickly. These credentials are designed to be more flexible and tailored to the needs of learners, allowing them to pick and choose the skills they want to develop.
According to Varadarajan (2023), students tend to see micro-credentials as opportunities to gain 21st-century skills in approaches that are more student-focused. Learners highly appreciate the principles of openness and transparency in participatory learning methods and peer-learning communities, which align with the perspective presented by Devedzic and Jovanovic (2015), who contend that micro-credentials introduce innovative ways of motivating learners and providing support throughout the learning journey (Varadjan et al., 2023)
Experience with digital badges indicated that the creation process of given badges was relatively straightforward, and the required skills were easily attainable. On the other hand, designing the badges, along with their criteria and demonstrating the skills, proved to be quite time-consuming, demanding substantial planning and collaboration from the project team.
Some individuals faced challenges staying motivated during the testing phase of the badges. Still, in the end, their experiences were positive and encouraged project participants to develop their digital badges. Overall, the digital badges served their purpose effectively and proved to be functional tools for showcasing and verifying skills.
Using Digital Open Badges seems to be an excellent choice to learn and demonstrate different competencies. Testing and piloting took time, but every project partner got the hang of it. They will create their Digital Open Badges for Learning Ambassadors and Workplace Trainers system to acquire and verify the competence and skills needed in different educational environments.
Author
Simo Uusinoka, senior lecturer, Häme University of Applied Sciences / School of Professional Teacher Education. Project expert in the NextSteps@TechVET project.
References
Brauer, S. (2019). Digital open badge-driven learning–competence-based professional development for vocational teachers (Acta electronica Universitatis Lapponiensis) [Dissertation, University of Lapland]. Lauda. https://urn.fi/URN:ISBN:978-952-337-110-1
Brauer, S., Korhonen, A. M., & Siklander, P. (2019). Online scaffolding in digital open badge-driven learning. Educational Research, 61(1), 53–69.
Devedzic, V., & Jovanovic J. (2015). Developing open badges: A comprehensive approach. Educational Technology Research and Development, 63, 603–620 https://doi.org/10.1007/s11423-015-9388-3
Gibson, D., Ostashewski, N., Flintoff, K., Grant, S., & Knight, E. (2015). Digital badges in education. Education and Information Technologies 20(2), 20, 403–410. http://dx.doi.org/10.1007/s10639-013-9291-7
Korhonen, A. M., Ruhalahti, S., & Niinimäki, J. (2020). Finnish Vocational Teachers' Competences Made Visible by Open Badges. Journal of Higher Education Theory & Practice, 20(6). http://doi.org/10.33423/jhetp.v20i6.3138
NextSteps@TechVET (n.d.). NextSteps@TechVET. Retrieved 18. October 2023 from https://www.hamk.fi/techvet
OECD. (2023). Micro-credentials for lifelong learning and employability: Uses and possibilities. (OECD Education Policy Perspectives, No. 66). OECD Publishing. https://doi.org/10.1787/9c4b7b68-en
Pollard, V., & Vincent, A. (2022). Micro-credentials: A Postdigital Counternarrative. Postdigital Science and Education, 4(3), 843–859. https://doi.org/10.1007/s42438-022-00311-6
Varadarajan, S., Koh, J. H. L., & Daniel, B. K. (2023). A systematic review of the opportunities and challenges of micro-credentials for multiple stakeholders: learners, employers, higher education institutions, and government. International Journal of Educational Technology in Higher Education, 20(1). https://doi.org/10.1186/s41239-023-00381-x
LISÄÄ AIHEEN YMPÄRILTÄ / RELATED POSTS