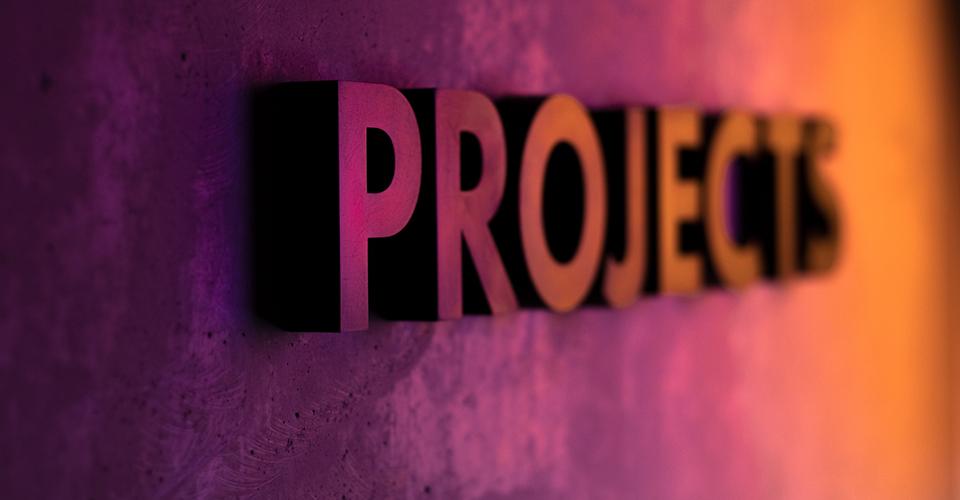 Jari Jussila, Juha-Matti Torkkel, Milan Gautam & Atte Partanen
24.01.2020
Product Development Project course at Aalto Design Factory is an 8-month-long project course where learning is tied to real-life product development challenges defined by partner companies. Individual students from Häme University of Applied Sciences (HAMK) have participated in the Product Development Project course in the previous years, and during the implementation in 2018–2019, three staff members from HAMK participated in the course. This article describes lessons learned from the Aalto Design Factory Product Development Project. The article begins by introducing Aalto Design Factory, Design Factory Global Network and the Product Development Project. Then the lessons learned in participating in the Product Development Project are outlined. The article concludes by a summary and a discussion on how Product Development Project lessons learned are being implemented in HAMK Design Factory.
Aalto Design Factory and Design Factory Global Network
Aalto Design Factory was established in 2008 to explore new forms of beneficial interaction between students, researchers, and professional practitioners (Björklund, Laakso, Kirjavainen, & Ekman, 2017). Kalevi Ekman (2018), the founder of Aalto Design Factory, describes that "Design Factory is an experimental learning platform for interdisciplinary education and innovation." The activities that can be considered under the umbrella term of design are continuously evolving. For instance, disciplines in design are considered to include fields as varied as mechanical engineering, software design, industrial design, furniture design, graphic design, textile design, and service design, to name but a few (Björklund et al., 2017). Furthermore, people at Aalto Design Factory share the bias for action ethos of the Stanford d.school variant of design thinking (Björklund et al., 2017; Plattner, 2009). Therefore, Aalto Design Factory is not limited to any industry, discipline or aspect of design, but covers the view of design as a common human activity that aims either to solve problems or to change the current circumstances towards desired ones (Simon, 1996).
Design Factory Global Network (DFGN) is a network of innovation hubs in universities and research organizations on five continents of the world. DFGN is on a mission to create change in the world of learning and research through passion-based culture and effective problem solving. Each Design Factory in the network is unique in the sense that they have all been set up to serve the unique needs of their home institution. At the time of writing this article, the network includes 27 Design Factories around the world (Björklund et al., 2019).
Product Development Project
The Product Development Project course, in short PdP, focuses on the front end of product development process and is based on co-operation between students, companies and teachers. Due to the complex nature of problems that require multiple disciplines to work together in reaching a solution, PdP emphasizes forming highly motivated interdisciplinary and international teams. Interdisciplinarity is considered as an approach that not only involves multiple disciplines, but also seeks to integrate information, data, techniques, tools, perspectives, and/or theories from two or more disciplines (Richter & Pareti, 2009).
The PdP course at Aalto University starts with forming diverse student teams from the business, design and engineering fields. First, project managers apply and are selected to lead teams. Then each project manager pitches him/herself to project members, and each project member has to select which team he/she wants to join. Then the company sponsors introduce the project challenges and each team must select and compete which challenge to undertake. The teams then solve the problem by building a functional prototype and demonstration of their solution at the final gala held at Aalto Design Factory (Haverinen & Meneses, 2018).
Product Development Project as an experience
Three HAMK staff members participated in the PdP course. Each was a member in a different project team that consisted of students located in Finland and abroad. Juha-Matti Torkkel was part of a team of six members in Finland and five members located in Australia and Estonia, whose goal was to develop an artificial intelligence -themed escape room inside a truck. Milan Gautam was part of team of four members located in Finland and four members located in Porto Design Factory in Portugal, whose goal was to develop a solution towards zero emission shipping. Atte Partanen was part of team of five members located in Finland and four members located in Philadelphia University Nexus Design Factory, whose goal was to develop a concept of a daycare center to help patients slow down the progress of memory disorientations.
The projects yielded several learning experiences, but what was common to all projects was the developing of skills on the go according what was required as opposed to what is predefined in the curriculum. Iterative product development requires that you learn to test and validate your ideas, learn by doing and asking for guidance and help when needed; ultimately you do not know nothing before you do it. Having the freedom and space to innovate and decide what and how the team wants to do, it brings your own passion to the play. When you are learning something that you are passionate about it really makes a difference and influences the outcome. On the other hand, you need a safety net and psychological support for people when things and situations appear to be too challenging to manage. In such situations, the willingness and ability of the staff to provide help and support is crucial. A more detailed account of the experiences of the HAMK staff members participating in the PdP is available from HAMK Design Factory blog: https://blog.hamk.fi/designfactory/.
Summary and discussion
Product development project was found as a unique, memorable and a great learning experience by all the participating HAMK staff members. Solving real-world problems in an international setting was considered motivating and resulted in integrating several different disciplines and perspectives to arrive at a solution for the company. Key lessons learned include the need for frequent communication between students and the company providing the challenge, working in interdisciplinary teams, and the need to cultivate psychological safety. The emphasis of PDP was on the journey co-created with the company, not only on the end results.
Some of the experiences gained by the participants have already been applied at HAMK Design Factory. For instance, Smart Design Project course was organized as interdisciplinary teams of students that tackle challenges introduced by companies. In a short course lasting only four weeks, it was, however, not found feasible to have similar pitching and competition of team members and sponsor challenges. We have also found that interdisciplinary projects require more effort from teachers than those courses designed only for one discipline. Therefore, building internal networks between degree programmes is essential for providing interdisciplinary learning experiences. Best results are achieved, when students, teachers and companies are all active in co-creation of the solution (Kunnari et al., 2019).
The gained experiences have convinced us that we should participate in the future implementations of PDP at Aalto Design Factory to exchange ideas and further cultivate the Design Factory culture. HAMK Design Factory has joined the Design Factory Global Network as the 25th Design Factory in the world, and the second in Finland. In the network, projects can be launched that involve students from any of the Design Factories, thus bringing global talent to Kanta-Häme region and to companies participating in HAMK Design Factory projects. Students from HAMK also have the opportunity to participate in the Design Factory Global Network projects that have been launched by the other Design Factories. All in all, the network is about sharing the passion for doing – and doing it together.
Authors
Jari Jussila is Director of HAMK Design Factory and Principal Research Scientist at HAMK Smart Research Unit. He holds a doctoral degree in information and knowledge management (TUT, 2015) and master's degree in industrial engineering and management from Tampere University of Technology, as well as a bachelor's degree in automation engineering from Häme University of Applied Sciences (HAMK, 2003). Jari Jussila has been co-creating interdisciplinary learning opportunities in Design Factory and the School of Entrepreneurship and Business in HAMK.
Juha-Matti Torkkel has a bachelor's degree in mechanical engineering from Häme University of Applied Sciences. At HAMK Smart Research Unit, he has been building Design Factory and coordinating gamEngine Lab, executing projects focused on game engines, augmented reality and virtual reality solutions for industry.
Milan Gautam has a bachelor's degree in Mechanical Engineering and Production Technology from Häme University of Applied Sciences (HAMK, 2018). He has been working at HAMK Tech Research unit as a Development Engineer in Robotics Research Group. He has been executing projects focused on collaborative robots and associated technology, and developing the robotics lab environment in Riihimäki. He coordinates and assists various courses taught in the Degree Programme of Mechanical Engineering in English in Riihimäki.
Atte Partanen has a bachelor's degree of electrical and automation engineering from Häme University of Applied Sciences (HAMK, 2017). He acts as a Project Engineer in many projects focused on Internet of Things, data management and information systems at Häme University of Applied Sciences (HAMK). His research is currently focused on information and data management systems.
References
Björklund, T., Laakso, M., Kirjavainen, S., & Ekman K. (2017). Passion-based co-creation. Helsinki: Aalto University.
Björklund, T. A., Keipi, T., Celik, S., & Ekman, K. 2019. Learning across silos: Design Factories as hubs for co‐creation. European Journal of Education, 54(4), 552–565.
Ekman, K. (2018). A word from the janitor. In A. Haverinen & J. Meneses (eds.), Aalto Design Factory Annual Publication 2017/2018 (p. 7). Espoo: Aalto University Design Factory. Retrieved
December 16, 2019 from https://designfactory.aalto.fi/wp-content/uploads/2018/10/ADF-annual-publication-20172018.pdf
Haverinen, A. & Meneses, J. (ed.) (2018). Aalto Design Factory Annual Publication 2017/2018. Espoo: Aalto University Design Factory. Retrieved December 16, 2019 from https://designfactory.aalto.fi/wp-content/uploads/2018/10/ADF-annual-publication-20172018.pdf
Kunnari, I., Jussila, J., Tuomela, V., & Raitanen, J. (2019). Co-creation pedagogy from cSchool towards HAMK Design Factory. HAMK Unlimited Journal 31.10.2019. Retrieved December 16, 2019 from https://unlimited.hamk.fi/ammatillinen-osaaminen-ja-opetus/co-creation-pedagogy
Plattner, H. (2009). d.school Bootcamp Bootleg. Institute of Design at Stanford. Retrieved December 19, 2019 from http://longevity3.stanford.edu/designchallenge2015/files/2013/09/Bootleg.pdf
Richter, D. M., & Paretti, M. C. (2009). Identifying barriers to and outcomes of interdisciplinarity in the engineering classroom. European Journal of Engineering Education, 34(1), 29–45.
Simon, H. A. (1996). The sciences of the artificial. Cambridge, MA: MIT press.
LISÄÄ AIHEEN YMPÄRILTÄ / RELATED POSTS