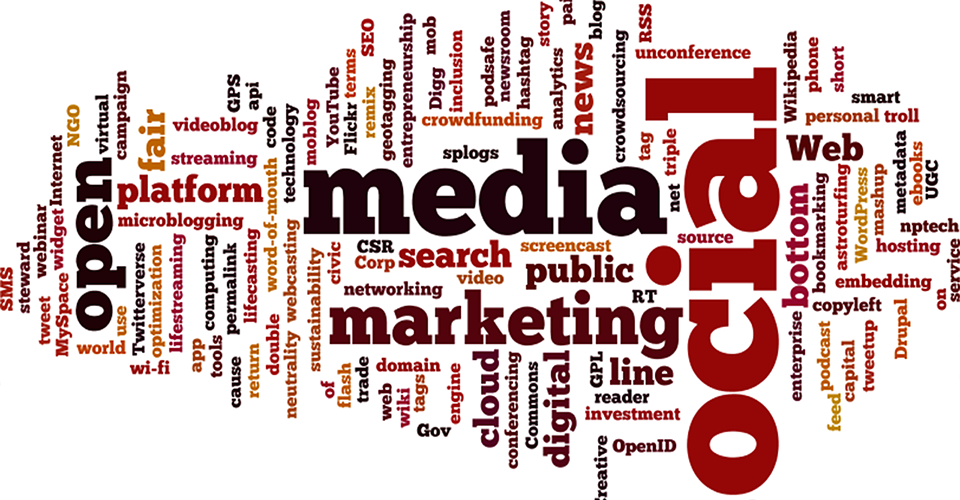 Taneli Koivu & Minttu Lampinen
26.05.2020
When we think about the sharing economy, doing good usually comes to mind. An important prerequisite for getting customers interested in taking a more active role in consuming is a sense of togetherness or community. Social media has enabled precisely this sense of community by bringing people previously unknown to each other together around a product or service. In this article, we discuss the ways in which digitalization, and especially the sharing economy, are visible in business administration.
Digitalization can be viewed as a reformative mechanism through which existing business activities can be improved or which can lead to the generation of completely new business opportunities. Almost every form of enterprise can cut costs, develop quality, accelerate growth, and improve its customer experience through digitalization. Indeed, digitalization has already changed consumer behavior – including the way we find information, use services, and share our experiences. Consequently, it has also affected the way we work. In order to respond to the changing needs of customers while remaining commercially competitive, businesses must look to adapt and leverage the opportunities created through the changes brought about by digitalization (Ilmarinen & Koskela, 2015, p. 14, 53).
One form of business activity facilitated by digitalization is referred to as the platform economy, which constitutes a service build upon on a technological platform. Here, the platform is the digital architecture facilitated by technology and the platform economy is the business activity conducted through this platform (Gerdt & Eskelinen, 2018, p. 47). The most important feature of any platform is its ability to efficiently connect buyers and sellers and thereby allow transactions to be completed more easily, quickly, and efficiently, as well as to reduce the costs incurred by all parties (Andreou, 2017, p. 12). The business models of the platform economy have been particularly well-suited to being deployed in sharing economy networks in which consumers play an increasingly important role in value creation alongside the business in question. There are many examples of this, such as Uber and Airbnb.
The sharing economy
The sharing economy combines common values and behaviors with new technology and is an economic and social mechanism that meets the needs of individuals and communities while accommodating limited natural resources on our planet. Moreover, the sharing economy is a system developed around digital platforms that facilitate the sharing, exchanging, reusing, and recycling of possessions, resources, and skills through modern technologies. (Lahti & Selosmaa, 2013, pp. 13–17)
The ethos behind the sharing economy is applicable in private and in business, since the basic idea is to enable the sharing of underutilized goods, such as cars, housing or recreational equipment between different actors. The shape and model of the sharing economy is greatly influenced by whether transactions occur between people or companies and not-for-profit or for-profit. Common to all forms of the sharing economy, however, is the attempt to streamline the use of resources and reduce the impact on the environment by increasing the uptake of the existing underused resources. (Hautamäki, Leppänen, Mokka, & Neuvonen, 2018, p. 42)
Customers are able to determine when and with whom they engage, as well as the channels and means though which they interact with businesses and thereby determine the kinds of services and experiences they want. Here, customers are simultaneously equipped to participate in the creation of a service or services in collaboration with the service providing business in question. (Hämäläinen, Maula, & Suominen, 2016, p. 28) A customer's points of engagement may well be, for example, the operations deployed by a business, such as its marketing, sales, and invoicing activities, as well as those of the any subcontractors and stakeholders associated with the business. While these various points of engagement make their own impact and develop their own significance over the course of the customer journey, the overall customer experience is the end result and sum of the chain reaction sparked throughout the journey by these touchpoints. (Ahvenainen, Gylling, & Leino, 2017, pp. 68–71)
This poses challenges for work done in this area insofar as there is an abundance of available client data to be collated. Indeed, without an evidential understanding of customers and their needs, it is almost impossible to develop products or services that exceed the expectations of individual customers. Each and every customer engagement elicits some form of reaction from them (Helminen, 2018, p. 25). In examining and measuring these reactions, we are able to discern who a company's customers are, what they want, how they consume, and when and how they decide to buy something from the company in question (Chaffey & Smith, 2017, p. 209).
Digital platforms enable new forms of sharing
Advanced data analytics and algorithms have made it possible for supply and demand transactions to take place on a whole other level in the sharing economy (World Economic Forum, 2016b, p. 23). Indeed, the growth in digital platforms on which the sharing economy depend has skyrocketed in recent years. We have seen the advent of community-based digital platforms that implement the principles of the sharing economy by connecting individuals or groups that would otherwise be difficult or impossible to find, and thereby allowing for effective sharing between the parties involved. (Andreou, 2017, pp. 6–7)
In the sharing economy, consumers provide services or sell or hire products to each other for remuneration, and this is primarily done on a digital platform created by a third party. The new modes of consumption afforded by the digital platform-based sharing economy are strongly associated with changing the roles of consumers. Digitalization and digital platforms, as well as the change in consumer culture, have also expanded the role of consumers through their collaborative participation with businesses in the value production related to products and services. (Koiranen & Räsänen, 2017, p. 459)
Moreover, a social aspect is inherent to the sharing economy: the most important function performed by the platform is to add a sense of community to the use of the service and to those who use it (Sutherland & Jarrahi, 2018, p. 332). The key features of platforms in the shared economy include fast, efficient, and imaginative means by which the platform users can communicate with each other and with the platform itself, and the ways in which the platforms facilitate the building of communities and social ties. In the shared economy business model, the seller, buyer, and platform each play an important role in building a community and its inherent roles, with its influence on the parties involved situationally varying. For example, in the Airbnb service, a single person may simultaneously operate as both an accommodation provider and a customer. (Andreou, 2017, p. 20)
Towards an evolving world of work
We believe that the future will open up new, inter-sectoral work opportunities; for example, by combining marketing and IT expertise and business analytics and, thereby, facilitating impactful business decision making (business intelligence). At Häme University of Applied Sciences, these developments have been integrated into, for example, our interdisciplinary cross sales education for IT and economics students, as well as in modules focusing on topics in this field. One such unit is called Business Analytics & Business Intelligence, which brings together dozens of students from different disciplines.
In order to develop their customer experiences, businesses must have sufficient information about their customers. Additionally, in an increasingly competitive market, customer experience constitutes a way for businesses to differentiate themselves and compete. Consequently, a multidisciplinary understanding of customer behavior is needed because the customer experience takes shape in every engagement between a company, product or service, and the customer.
Authors
Taneli Koivu works as a sourcing and sales manager. He finished his Master's degree studies at HAMK in 2019.
Dr Minttu Lampinen has studied economics in Stanford University and is specialized in digital marketing. Her responsibilities have included e.g. leading international expert teams, concepting and launching new services globally and setting up innovative digital marketing processes. She works as a principal lecturer in HAMK.
References
Ahvenainen, P., Gylling, J., & Leino, S. (2017). Viiden tähden asiakaskokemus: tee asiakkaistasi faneja [Five star customer experience: turn your customers into fans] . Second edition. Helsinki: Kauppakamari.
Andreou, S. (2017). Jakamistalouteen perustuvat alustat liiketoiminnallisesta näkökulmasta [Sharing economy and digital platforms from business perspective]. Bachelor's thesis, Information Systems Science. University of Jyväskylä. http://urn.fi/URN:NBN:fi:jyu-201703031567
Chaffey, D., & Smith, P. R. (2017). Digital Marketing Excellence – Planning, Optimizing and Integrating Online Marketing. Fifth edition. New York: Routledge.
Gerdt, B., & Eskelinen, S. (2018). Digiajan asiakaskokemus, oppia kansainväliseltä huipulta [Customer experience in the digital era, lessons from the international experts]. Helsinki: Alma Talent.
Hautamäki, A. & Leppänen, J., & Mokka, R. & Neuvonen, A. (2018). Katse ylös kuopasta uuden ajan työ ja toimeentulo. [Wake up, see the new working and income possibilities]. In V.-M. Lahti (Ed.), Hyvinvoinnin seuraava erä [The next phase of wellbeing], (pp. 15–60). Helsinki: Suomalaisen kirjallisuuden seura.
Helminen, V. (2018). Asiakaskokemuksen johtaminen sekä digitalisaatio asiakaskokemuksen kehittämisessä [Management of customer experience and digitalization in developing customer experience]. Master's thesis. School of Business and Economics. Management and Leadership. University of Jyväskylä. http://urn.fi/URN:NBN:fi:jyu-201808273937
Hämäläinen, V., Maula, H., & Suominen, K. (2016). Digiajan strategia [Strategies in the digital era]. Helsinki: Alma talent.
Ilmarinen, V., & Koskela, K. (2015). Digitalisaatio – Yritysjohdon käsikirja [Digitalization for business administrators]. Helsinki: Talentum.
Koiranen, I., & Räsänen, P. (2017). Verkkopalvelun käytön ja käyttäjien muutos [Changes in web service and its users]. In M. Lehti & M. Rossi (Eds.), Digitaalinen Suomi 2017 [Digital Finland], (p. 455–465). 2nd edition. Aalto-yliopisto. p. 455 – 465. http://view.creator.24mags.com/sites/all/files/public_files/documents/suomidigi/1586e6aca5dedd43bcfedd98e77772ab/document.pdf
Lahti, V.-M., & Selosmaa, J. (2013). Kaikki jakoon! – kohti uutta yhteisöllistä taloutta [Share it all! On a path towars social economy]. Jyväskylä: Atena.
Sutherland, W., & Jarrahi, M. H. (2018). The sharing economy and digital platforms – A review and research agenda. International Journal of Information Management 43, 328–341. https://doi.org/10.1016/j.ijinfomgt.2018.07.004
World Economic Forum. (2016). World Economic Forum White Paper Digital Transformation of Industries – In collaboration with Accenture. Report. Digital Consumption January 2016. World Economic Forum. Retrieved January 24, 2019 from http://reports.weforum.org/digital-transformation/wp-content/blogs.dir/94/mp/files/pages/files/dti-digital-consumption-white-paper.pdf
LISÄÄ AIHEEN YMPÄRILTÄ / RELATED POSTS