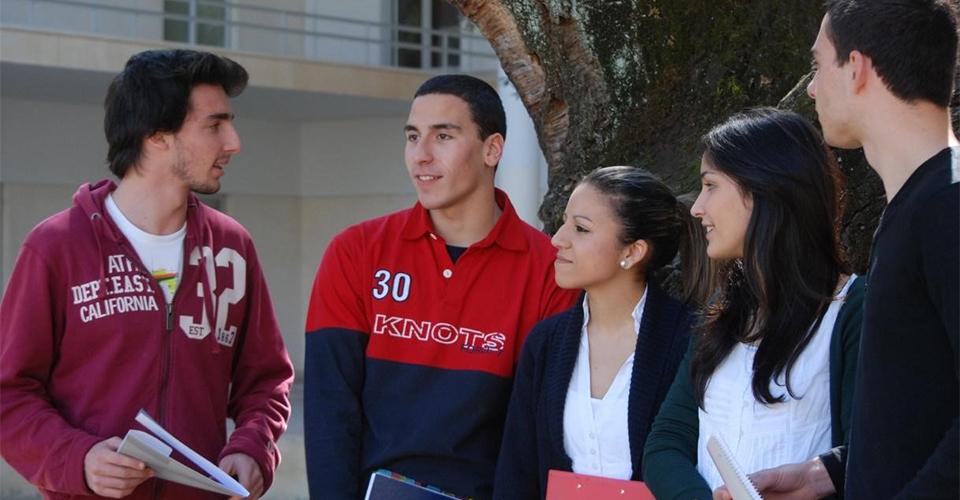 30.08.2018
The focus of this article is to share some of the preliminary results of an ongoing study carried out under the framework of the EEP Project – Empowering ePortfolio Process, an Erasmus+ project developed in five Higher Education Institutions. At this stage, we will discuss the interests of the world of work and the employers' perspectives on the importance of the use of ePortfolio for recruitment.In the framework of the EEP project, we have already emphasised the students' acknowledgement of the benefits of ePortfolio in their future professional life (Pires & Rodrigues 2018). The previous EEP studies have highlighted the students' benefits in terms of easy access and sharing with others, low cost use and sustainable process to support personal development and lifelong learning (Kunnari, Laurikainen, Pires, & Rodrigues 2017). A deeper analysis on students' perspectives on ePortfolios has shown that these learning experiences have allowed students to develop relevant competences for life, contributing to their empowerment (Pires, Rodrigues, & Pessoa 2018). Students have also valued the transferability of ePortfolio to working life, namely recognising its importance in a job interview (Pires & Rodrigues 2018).
At this stage of the project, we have interviewed ten employers selected by the IPS Employability Promotion Service (SPE-IPS) staff, in order to identify their interests and their perceptions on ePortfolio and its contribution for the working life. The group interview that was recorded and submitted to a content analysis process, focused on the following aspects: important things that employers look in job applications, what questions they ask in an interview, how do they investigate applicants' competences, what do they rarely find before they hire someone, what sort of things they are interested in seeing in an ePortfolio and what would be the added value of an ePortfolio for students and employers.
The ten interviewees belong to the following employment sectors (figure 1).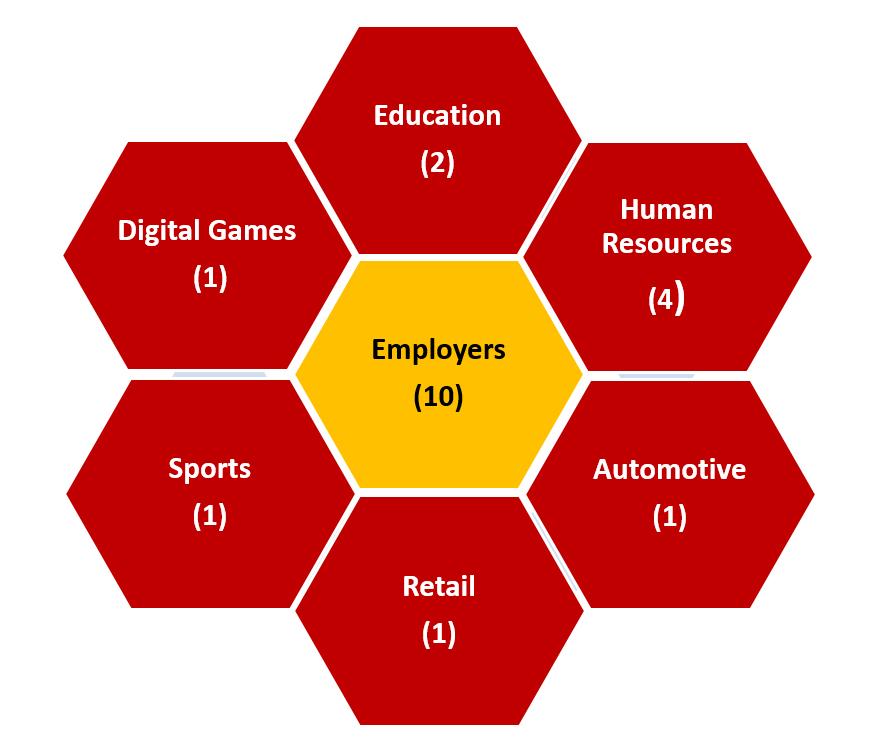 Job recruitment settings – interests of the employer
The first phase of choosing a candidate is the analysis of the application (generally the CV), which is followed by one or more interviews. In addition to analysing the application, employers are looking for consistency and visibility of the candidates' competences. The formal aspects of the resume / CV are also important to them, as well as the physical appearance of the applicant, which can only be observed when meeting in person.
The main objective of the interview is to understand whether the skills of the applicant match with what is required by the employer. An interview is also held to discover aspects that are not explicit in the CV such as professional experience and training within the area, the motivation of the candidate for the job/company, personal and relational characteristics (soft skills), innovation, proactivity, humility, desire to learn and other specific issues related to the job.
Questions for the applicants
Usually the first part of the interview focuses on making the applicants feel comfortable and breaking the ice. The interviewers want to know the reasons why the applicant has applied for this job. They also want to hear about the candidate's personality and the motivation towards the job. During the second part of the interview, they want to focus on an applicant's perspective contributions to the job/enterprise.
Employers want to know why applicants are there, how they found out about the offer, who they are (both as professionals and persons), and what their motivations and expectations are. SPE-IPS do not ask for assignments, however there is an employer that uses case studies to discuss with the applicants.
Investigating the applicant's experiences and competences
Employers are usually concerned about the difference that the candidate can make in a potential occupation and what their added value to the company is. Employers state that CVs are pretty similar to each other (one has referred that the Europass is not that useful), and therefore they want to find out the specifics of the person. They also want to make sure that the given information is real, and use validation strategies such as references, telephone calls to previous employers and so on, to make sure that the information provided by the applicant is truthful.
What they rarely find out before they are hired
Employers cannot know in advance if the candidate has the personal and relational competence to work with the team. Employers note that candidates can be very good in the interview but whether they fit in the team when hired "is always a mystery". Sometimes mismatching can be a result of the hosting and integration process in the company (that was poor or was implemented with failures), other times it can be related to the expectations of the candidate, who is not prepared for the job or did not know enough about the organization when accepting the position.
Job recruitment settings on the basis of an ePortfolio
Employers are interested in digital portfolios and they have already received some with academic work, projects, links to publications or studies in which students have participated in. They value ePortfolios with relevant synthetic information, simplicity and links to videos. Employers note that the challenge is to identify what is essential in an ePortfolio, what could be the differentiators to each applicant and what information or details are relevant to be examined further by providing links for the potential employers to explore.
Employers think it could be an advantage to have dynamic applications with videos in which students explain their motivations and who they are. The ePortfolio should be adapted to what they are seeking for, articulating the personal dimension with the professional one. It is also important that the ePortfolios show students' ambitions and expectations, what do they want to be and where do they want to go in their career. Employers believe that ePortfolio could be an added value compared to the traditional CV. It is a tool that can demonstrate students' skills and competences and allows to evidence products and achievements. Employers want to see simple and summarized materials.
Conclusions
Employers recognize the importance of ePortfolios and are available to support HR institutions in this creation process. They usually participate in the IPS "Job Fairs", where they contact and interview students. They know what they would like to see in an ePortfolio: the differentiating aspects and not the superfluous. This is something that students still have difficulties to understand. Employers have also stated that there is a need to make ePortfolios more visible.
In conclusion, employers think that ePortfolio can be an added value to the recruitment process, compared to the traditional CV, because it gives more dynamic information about the candidate such as their motivations and soft skills and links to videos where an applicant's personality can be seen.

This article was produced in the Erasmus+ (KA2 action) funded project "Empowering Eportfolio Process (EEP)". The beneficiary in the project is Häme University of Applied Sciences (FI) and the partners are VIA University College (DK), Katholieke Universiteit KU Leuven (BE), University College Leuven-Limburg (BE), Polytechnic Institute of Setúbal (PT) and Marino Institute of Education (IE). The project was implementated during 1.9.2016–30.11.2018.
References
Kunnari, I., Laurikainen, M., Pires, A. O., & Rodrigues, M. R. (2017). Supporting students' ePortfolio process in Higher Education. In I. Kunnari & M. Laurikainen (eds.) Students' perspectives in ePortfolios. HAMK Unlimited Journal 12.12.2017. Retrieved 20 February 2018 from https://unlimited.hamk.fi/ammatillinen-osaaminen-ja-opetus/supporting-students-eportfolio-process-in-higher-education
Pires, A., & Rodrigues, M. (2018). Empowering students in Higher Education. Perspectives on EPortfolios´contributions. In EAPRIL Conference 2017 Proceedings, European Association for Practitioner Research on Improving Learning, 4, March, 122‒133. EAPRIL Conference Nov. 29 ‒ Dec. 1, 2017, Hämeenlinna, Finland.
Pires, A., Rodrigues, M., & Pessoa, A. (2018). Transforming pedagogy in Higher Education. In I. Kunnari & M. Laurikainen (eds.) Students' perspectives in ePortfolios. HAMK Unlimited Journal 26.1.2018. Retrieved 20 March 2018 from https://unlimited.hamk.fi/ammatillinen-osaaminen-ja-opetus/transforming-pedagogy-in-higher-education
Rodrigues, M.R., Pires, A.L., & Pessoa, A. (2017). Higher education students' perspectives on the use of ePortfolios. An exploratory study in the context of the Degree in Basic Education. XIX International Symposium on Computers in Education (SIIE), Lisbon, Portugal, 2017. Retrieved 24 August 2018 from https://doi.org/10.1109/SIIE.2017.8259657
Authors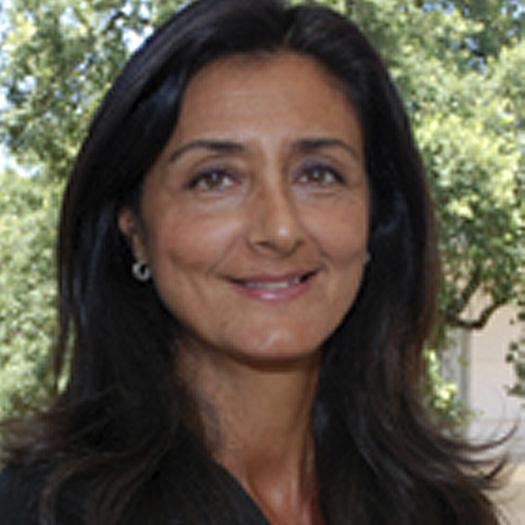 Ana Luisa de Oliveira Pires has a Ph.D. in Education. She is a teacher at the Department of Social Sciences and Pedagogy at School of Education, and researcher at UIED, New University of Lisbon. Her main area of research is Adult Learning, Lifelong learning policies, Recognition of Prior Experiential Learning, Higher Education, and Teacher Training and Development.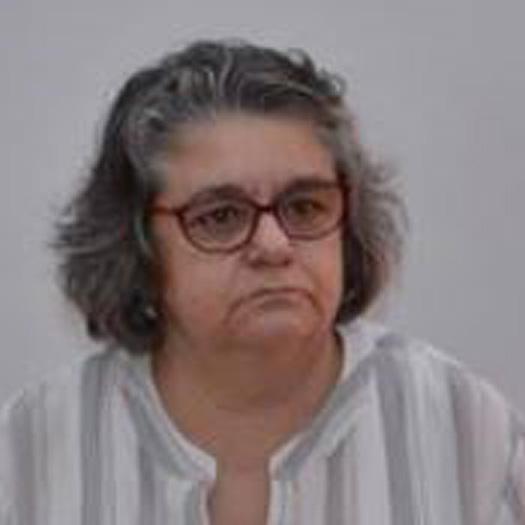 Maria do Rosário Rodrigues has a Ph.D. in Multimedia in Education. She is a teacher at the Sciences and Technologies Department of the School of Education. Her professional activity focuses on the integration of ICT in the curriculum, initial and teachers' professional development and the design, development and evaluation of digital learning resources.
Reference to the publication:
Pires, A. & Rodrigues, M. (2018). Interests of the world of work and transparency in ePortfolio. In M. Laurikainen & I. Kunnari (eds.) Employers' perspectives on ePortfolios. HAMK Unlimited Professional 30.8.2018. Retrieved [date] from https://unlimited.hamk.fi/ammatillinen-osaaminen-ja-opetus/world-of-work-transparency-eportfolio
http://urn.fi/URN:NBN:fi-fe2020111790702

This material is CC licensed Attribution-ShareAlike 4.0 International.
[button href="https://eepeu.wordpress.com/" target="_blank" bg_color="#FF0066″ text_color="#ffffff"]Empowering ePortfolio Process »[/button]
LISÄÄ AIHEEN YMPÄRILTÄ / RELATED POSTS