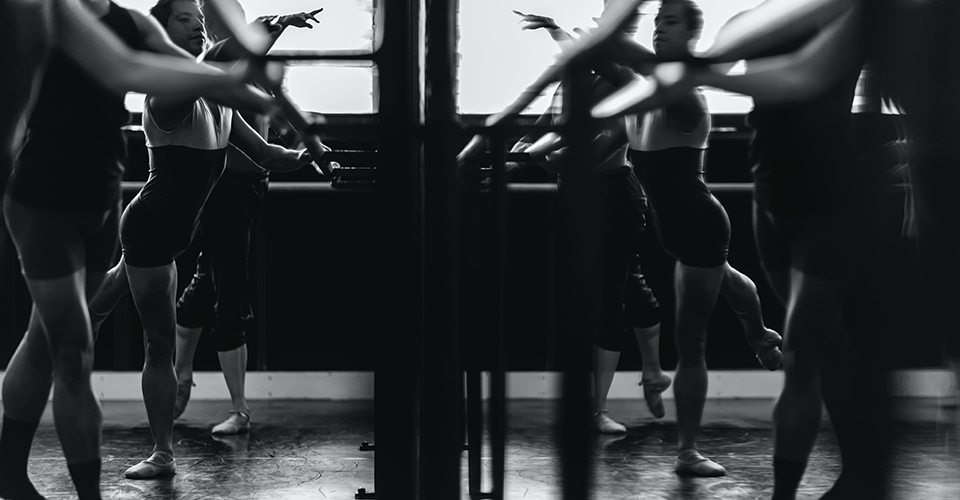 Jani Talo & Vesa Parkkonen
02.06.2020
Digitalization of education has given new tools for arranging ballet education. The topic is ever present in the whole world and due to this reason people should be willing to try new ways of learning in ballet. It is also important that ballet and ballet education remains a competitive choice among future learners. However there is no substitute for close human social interaction and it will not disappear from ballet education, but at the same time the possible benefits of digital tools should be used to their full advantage. Digital education tools can provide a platform for both teachers and students to develop a continuous dialogue and help the process of self-reflection and self-actualization. Somatic methods could be vital in helping to form a holistic dancer while keeping up the highest visual technical dance level. Somatic methods could be practiced on the students' individual time thru digital tools in addition to contact teaching.
There are many important reasons for using digital tools as a part of ballet education. Generations who grew up online have integrated internet conventions and related learning behaviors. For example the student-teacher hierarchy is absent when learning online. Learning is freer and more self-directed. Young people might also prefer more to learn from other young people then from adults. Learning is taking place outside the classroom and resembling more play and visual images. The long-term European schools will come to use digital media to offer more individual and personalized learning with virtual labs. This same idea can be used in ballet education. Students are also getting used to from a young age to search for information so just imposing it to them is becoming unnecessary. The notions of interactivity, independency, accessibility and control of the educational experience are going to be the important elements of learning. An education model in which a teacher transmits knowledge to a passive class of pupils is now completely obsolete. Younger – and less young – generations learn more easily by doing, and cultural institutions have fully understood this and ballet education should follow this trend (Pernelet retrieved 2015, February 28).
Challenges of digital tools in ballet education
There are challenges that face the use of digital tools. For example as Pernelet (2015) explains that traditional education methods and possibilities offered by digital media must be complimentary in order to increase the impact of older practices. This is all the more true with more fragile communities and those further away from developed artistic practice, with also human contact crucial to development of such activities. Human contact and social interaction could never be completely substituted by even the most interactive and educational digital tools. Moreover, with technologies rapidly evolving, institutions must continually adapt and reinvent education media in order to keep abreast with changes. Institutions therefore need to be careful to strike a balance between innovation, ambition and pragmatism when developing these tools (Pernelet, 2015).
The biggest challenge of applying digital tools into ballet education might be the fact that integrating the use of technology into dance practice, is still not perceived as a real necessity by most of the dance community. However the current health situation is demanding great changes in supplying educational services and thus will affect the future of ballet education. In order to relieve the challenges of digital tools one can pay attention to when they are used in the education process. The tools should be discovered together by the student and teacher, but the main focus after the tools are learnt should be in the periods when the student wants to work on his own. To help make this work happen, a loose time frame should be given to the student when to complete the online work. Furthermore digitality gives students, who live far away from professional ballet schools, an opportunity to participate in dance and ballet education.
Encouraging dialogue with a digital project
One of the biggest challenges in ballet education is that dancers do not always verbally communicate. In another words the teaching situation is constructed in a way that the teacher is the master and the student is to only take orders and implement the instructions. This type of teaching environment is prone to many difficulties as not all the individual challenges are voiced from the ballet students.
Historically ballet has been under the primary influence of generations of dance professionals who carried their temperaments and belief systems from the stages and rehearsal studios into the classrooms and started teaching, but the transferred practices have not always proven optimal for students' wellbeing. Lacking empowerment, particularly in a traditional teacher-centered instructional context, students have had little possibilities to make a change. The repetitive behavioral patterns and teachers' ready-made scripts for how students should behave have prevented transformative pedagogies from emerging. A more holistic approach to pedagogy that acknowledges the importance of social and emotional aspects of learning is needed. It is necessary that the dance education field as a whole address these persisting norms, shifting the culture toward one that prioritizes and practices "communication competencies" (Gose & Siemietkowski, 2018).
Students play a significant role in advancing dance education toward a culture of care. By being open minded, incorporating reflective and peer evaluation practices into their training and becoming active participants in their own learning the students are doing their vital part. Many students will become choreographers and teachers themselves and if they are influenced by caring practices as a student, they will be better fit to influence change in their field as professionals.
There is a demand for a new concept where both teachers and students could start building a natural dialogue and help to sustain this in the future. Building digital tools and choosing which digital tools would be the most applicable and easy to use could be a project that helps to build dialogue. A wider implementation of digital tools in a ballet school should be done in a way that the whole staff and student body is involved. This could also be a way to implement more group work in a ballet school. A project could be planned by a core group of individuals and taken forward by group projects. An important factor should be that the groups in the group projects are given, not chosen freely. This way a larger amount of social interaction will take place. The aim of the project would be lowered hierarchy, mutual respect, finding common objectives and building an atmosphere of trust, openness and honesty through dialogue.
Changing the ballet education with the help of digitality
Autonomous learning is an aspect and feeling that is deeply lacking in ballet education or professional work of a ballet dancer. Some methods for learning for an individual dancer might be so automatic that they are not seen as autonomous. For example in what way one can maintain the body with exercise outside rehearsals, in what way a dancer prepares for rehearsal or in what way a dancer receives criticism.
Blended learning, which is a method of personalized learning, where face to face and online learning are combined would be useful to use in ballet education. The online part of learning could make it clearer to dancers which part of the work really is autonomous, because it can be done more individually.
Conclusions
One digital tool alone will not make a such a big difference in the education of a ballet student that it could make a difference in the level of the student. But if more than one of the digital tools available now and in the future are used inside a blended learning module thru a digital platform where students can easily see the learning plan and the teacher can easily keep track of students work, see analyzed information about time used and the progression of each student perhaps this would make a difference.
Authors
Jani Talo is a principal dancer with the Finnish National Ballet. He is studying at the International Professional Teacher Education Program 2019 at Häme University of Applied Sciences and graduating in June 2020. In August 2020 Jani will become an Educational Coordinator for the Ballet School of the Finnish National Opera and Ballet.
Vesa Parkkonen is a senior lecturer in professional guidance counsellor and international professional teacher education.
LISÄÄ AIHEEN YMPÄRILTÄ / RELATED POSTS