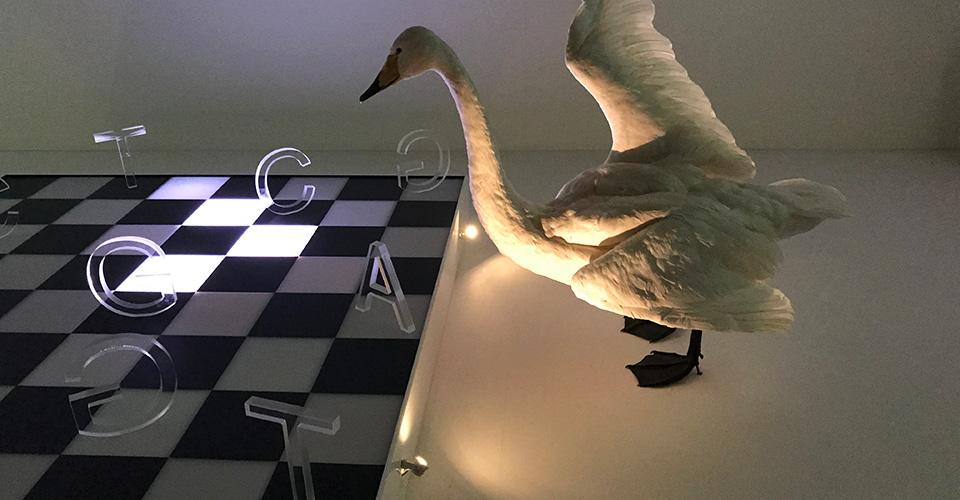 13.04.2021
We humans are multisensory. We benefit from experiences of our environment delivered through visual and non-visual senses. Visual aspects of the nature, natural sounds, smells and tactile experiences underpin our experiences of environment. Especially in Nordic-Baltic countries, many of us have a strong connection with the natural environment – forest, seaside, archipelago, etc. Nature-based experiences delivered with our senses are linked with a range of health and well-being benefits. Despite nature-based environments we are also exposed with variety of sensory experiences in our everyday built environments. The environment influences our mood, health and behavior by impacting us positively and supporting our wellbeing, or negatively increasing depressiveness, over-stimulation or anxiety. In certain cases, multisensory environments are also designed purposefully to build and increase communicative connection between a person with multiple sensory deficits and the world outside his/her body. The Nordplus Speducult project, co-operation between five countries and nine partner institutions, within an activity framework of five seminars, workshops and a survey, looked for the current understanding and landscape of Multisensory Environments (MSEs) in Nordic-Baltic countries.
Multisensory Environment (MSE)
The design and use of MSEs possess great application potential for variety of purposes that effects on learning and behavior (Cameron et al., 2019). All choices we make in design, such as materials, lighting, forms and colors, affect us, and they shape our spatial and emotional experience (Warren Leone, 2008). Designing multisensory into an environment is related to considering the use of the space, the end user and their needs (Eijgendaal et al., 2010). The cultural perspective of the multisensory framework is building from the neuroscience of sensory processing in the body, to cultural influences on how the senses are used in society, to the role of the senses in everyday environments and in the arts.
Sensory stimulation becomes multisensory as it appeals to more than one sense modality (Pagliano, 2001, p. 8). The real-life learning environment is exposing us with constant multisensory stimulation. According to Shams and Sheitz (2008), most objects possess multisensory representations, for example visual, tactile and auditory information, which are integrated in tasks that involve localizing and tracking moving objects. The operating learning mechanism under multisensory conditions sparks multisensory interactions at multiple stages of processing in the brain. The mechanisms of multisensory stimulus processing behind the successful learning experience is defined as the principle of 'dual coding' (Clark & Paivio, 1991). The multimodal information entering the system through multiple processing channels helps circumvent the limited processing capabilities of each individual channel. Information spread between multiple senses enhances greater total information processing. According to Bagui (1998), the multimodal processing reduces cognitive load because the information from different modalities can be more easily chunked into short-term memory and used to build long-term representations. The advantage of a real-life multisensory learning experience is that it can engage individuals with different learning skills and styles (Shams & Sheitz, 2008).
In addition to natural real-life environments, the environment may be artificial. Artificial MSE have been designed and constructed to stimulate certain kind of sensory experiences purposefully. Sensory design is used as well for commercial as for therapeutic, recreational, creativity, learning and playfulness purposes. From commercial perspective, e.g. retail environments, corporate offices, airports and hospitals are creating inviting environments and spaces where clients feel safe, relaxed and want to spend more time (Warren Leone, 2008). From the well-being perspective, Multisensory Environment (MSE) is defined as designated and controlled space to alert or calm the person's senses in order to enhance several purposes like playing, learning, health promotion, rehabilitation and over all increasing quality of life, feeling better and happier (Eijgendaal et al., 2010). In controlled MSE stimulation sensory experiences are shaped to match the exceptional multisensory needs of the user (Pagliano, 2001, p. 8). The purpose of activities in an MSE is to enable the user to make more purposeful use of his or her sense abilities (Eijgendaal et al., 2010; Pagliano, 2001).
Artificial MSE involves loads of technology. Technology is used to emphasize sensory experiences for the purpose of learning and rehearsing sensory input, as well as output and cause-effect. Typical technology may include (Eijgendaal et al., 2010):
Lighting effects, f. ex. projectors with wheels that disburse light patterns throughout the room, bubble lamps, spotlights, star panels, fiber optics, UV lights, mirror balls. These lighting effects create different contrasts and sensory effects in different colored rooms, such as white room and black room.
Sensory activities that combine manipulation of essence with senses, such as blowing bubbles, finger painting, and using play dough.
Tactile manipulation and experimenting various textures, surfaces and shapes connected with an interactive tactile wall panel. In result of touching items, a person causes sensory effect, f. ex. vibration, sound etc.
Cause and effect items such as the use of switches to allow the individual to control items within his or her environment, and toys that provide visual effects, vibrate, make noise, or have a tactile feel.
Sound effects such as instruments, music, nature sounds, or animal sounds. Selected rhythmical music with a variety of tone, pitch, rhythm, and spacing can be used to soothe s person.
Motion stimulation equipment.
Nordic-Baltic Speducult project
Multisensory framework is part of methodological and practical studies within special education, social and therapy studies in higher education. In order to develop forward studies and practices of MSEs, more research and documented knowledge, shared experiences, and cross-sectoral networking is needed (Grupe, 2014). Our Nordic-Baltic Speducult project, co-operation between five countries and nine partner institutions, within an activity framework of five seminars, workshops and survey, addressed these areas. Activities comprised a survey of the current MSE culture (education, methods and practices), exchange of experiences, and dissemination of the results. The project was also looking for the best practices of applied MSEs to provide new practical ideas to design arousing and calming sensory activity.
The purpose of the Speducult project was to strengthen and expand the Spedutec-network, built in the previous NPHZ project, with the focus on added cultural value, on the one hand, and by further linking it with national and international level multisensory special interest societies and networks, on the other hand. Here, 'strengthening' refers to increasing knowledge and understanding of various sociocultural aspects of the framework of multisensory environments' (MSEs) in the culturally versatile Nordic and Baltic countries. The Speducult project aims were:
To survey current MSE-cultures on a Nordic-Baltic Level, in order to improve quality and innovation of studies and practices of MSE in systems for lifelong learning: in higher education, in adult education and in special education at primary school in the participating countries.
To provide new practical ideas for designing sensory activity of arousal and calming with best practices of applied MSEs.
To strengthen and expand the Speducult Nordplus Horizontal network with new partners, institutions and organizations.
To disseminate up-to-date MSE knowledge and practices for a broader audience interested in MSEs in the Nordic and Baltic countries.
The Current Landscape of Multisensory Environment
The main purpose of the project was to carry out survey to find out current understanding and cultural landscape of the use of MSE in Nordic and Baltic countries. From respondent organizations providing MSE services, 122 replies were received from Denmark (n= 30), Estonia (n=23), Finland (n=19), Norway (n=18) and Sweden (n=28). Results showed that only 46% of respondents had official training for MSEs. In all countries MSEs were used for recreational and resting purposes (97%), to develop interaction and communication (92%) and used for therapy, learning and recreational settings (83%). MSEs were rarely designed by professional designers (15%). Only one third (32%) of respondents had a membership of a national MSE society or network.
In conclusion, there is need for official MSE training in all countries. In addition to educational needs of the training professional in using multisensory activities purposefully, there is a need for professional MSE designers who understand the MSE framework with principles and purposes to design and construct environment, that is purposefully providing multisensory stimulation for therapeutic, recreational, creativity, learning and playing. Networking possibilities for MSEs professionals needs also to improve.
Reflections on the Speducult Project
As the project lasted from 2017 to 2019, the network became quite strong. A network project, such as the Speducult, offers lots of joyful moments for participants. There is a great joy of getting to know each other from various countries and to learn about their expertise. Eventually this may end up for expertise exchange among partner institutions. Exchange of expertise and sharing best practices was one of the core activities in the Speducult project.
Based on survey results, practitioners need stronger networks and collaboration arenas both at national level and in between Nordic-Baltic countries. Needs for sharing knowledge, practical tips and best-practices are needed. Exchange of expertise and best-practices are useful ways to share knowledge in a network. The Speducult project has produced videos and articles to share practical tips and best-practices for wider audience.
During the Speducult project, partners have developed further on their MSEs and multisensory activities based on learned and shared experiences from other countries. All meetings provided insight to multisensory activities and the cultural background provided by the host organization. Conversations during and after site visits deepened the understanding of multisensory aspects. Two project partners benefitted the most of these site-visits as they were creating new MSEs and activities to their organizations. The Sofianlehto Activity Center from Helsinki Finland was one of them, and the Eldorado center from Gothenburg Sweden another. Sofianlehto Activity Center from Finland was another MSE creator. The overall creativity and joy of being part of the Speducult project has been captured on a video Rådenmark's "Theater Museum Workshop video". It was recorded on the visit and workshop at the Finnish Theater Museum June 2018. The aim of the workshop was to learn how to use low and high-tech, clothes, masks and facial expressions to create more efficient multisensory learning experiences.
As a result of the project, the understanding of special features of the cultures of MSE in Nordic and Baltic countries was increased. This knowledge is applied on design and use of MSE and activities from pedagogical, practical and technological perspectives. The Speducult project has produced videos and articles which can be found from hamk.fi/speducult webpage. You can also find the Speducult Pinterest Table in which more MSEs tip and best-practices are shared with wider audience. Monitoring of the on- going conversation and active participation is possible on an open Speducult facebook group.
Author
Merja Saarela, EdD, Principal Research Scientist, HAMK Smart Research Unit, Häme University of Applied Sciences
References
Bagui, S. (1998). Reasons for increased learning using multimedia. J. Educ. Multimed. Hypermedia 7, 3–18.
Cameron, A., Burns, P., Garner, A., Lau, S., Dixon, R., Pascoe, C., & Szafraniec, M. (2019). Making Sense of Multi-Sensory Environments: A Scoping Review. International Journal of Disability Development and Education, 67(6), 630–656. https://doi.org/10.1080/1034912X.2019.1634247
Clark, J. M., & Paivio, A. (1991). Dual coding theory and education. Educational Psychology 37, 250–263.
Eijgendaal, M., Eijgendaal, A., Fornes, S., Hulsegge, J. E., Mertens, K., Pagliano, P., Rowe, J. Verheul, A. & Vogtle, L. K. (2010). Multi Sensory Environment (MSE/Snoezelen) – A Definition and Guidelines. https://www.isna-mse.org/assets/mse-position-paper-idea-forum.2010vs1.pdf
Grupe, D. (2014). Snoezelen – The training programs in different countries an overview (to be extended). http://www.isna-mse.org/assets/snoezelen-training-in-different-countries—overview.pdf.pdf
Pagliano, P. (2001). Using a Multisensory Environment: A Practical Guide for Teachers. David Fulton Publishers.
Shams, L., & Sheitz, A. R. (2008). Benefits of multisensory learning. Trends in Cognitive Sciences. 12(11), 411–417. https://doi.org/10.1016/j.tics.2008.07.006
Warren Leone, C. (2008). Come to Your Senses. Perspective, Spring 2008, 34–43. http://sylviebucci.com/www.sylviebucci.com/Come_to_your_senses_files/0308_come-to-your-senses.pdf
LISÄÄ AIHEEN YMPÄRILTÄ / RELATED POSTS