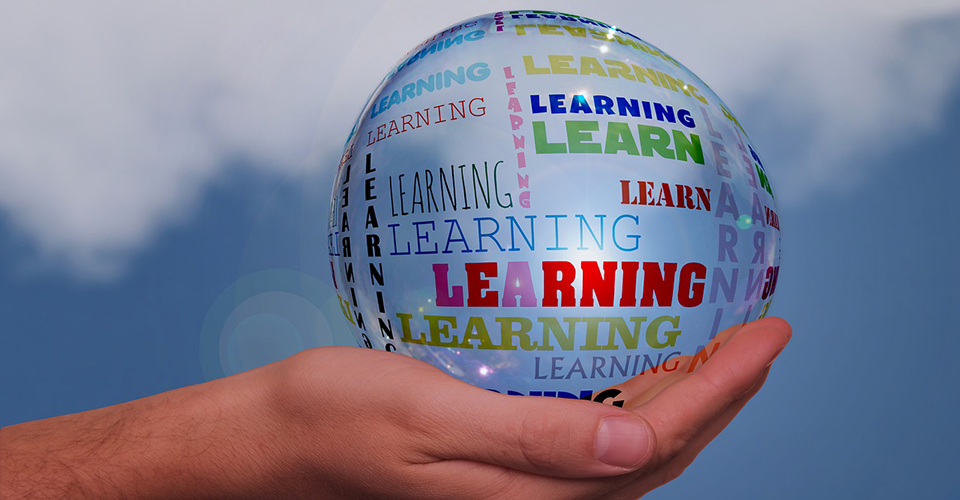 Karen Van Eylen & Rebecca Resseler
21.12.2018
In higher education, new innovative practices are needed to sustain the quality of learning. Higher education students benefit from the pedagogical practices that support professional competencies needed in the future world of work. In this matter, reflection as learning mechanism seems to be key in gaining competencies for lifelong learning. In this strong evolving world, digitalization is unrecognisable present but not evident, as marked by the digital competence framework of the EU (European Union 2017). The power in using the ePortfolio is to combine all these elements in the learning mechanism with the learning competencies in a tool where digital skills are essential (Alanson & Robles 2016). The remaining question is how to make the most of it.
Eportfolios in higher education
EPortfolios are widely used in higher education and serve different purposes from showcasing, collecting assignments with focus on assessment and learning portfolios with emphasis on the learning process (Fitch, Peet, Reed, & Tolman 2008). In this article, the focus on the ePortfolio as a learning tool combines aspects on enhancing the learning process and generating products. Regarding the learning process the students should be encouraged to become self-reflective lifelong learners. In generating products, the focus is on gathering evidence of broad skills and competencies that may improve the prospective of future employment. The tension between the development/process and the evaluation/product is undeniable (Scully, O'Leary, & Brown 2018).
In the discussion of portfolios as assessment for or of learning, it is better to refer to assessment as learning. Assessment in this perspective can be conceptualized as an evaluation and guidance tool. In guiding, students learn about their learning process, what makes it possible to steer their own learning process and to formulate goal-oriented actions (Dochy, Berghmans, Koenen & Segers 2015; Nguyen & Ikeda 2015). Students also learn to self-regulate and critically evaluate their own learning (National forum for the enhancement of teaching and learning in higher education 2017).
EEP project as a context to develop ePortfolios
The implementation of an ePortfolio has an impact on how institutes, teachers and students organise the learning and processes involved. The Erasmus+ project on Empowering ePortfolio Process (EEP) created a context to develop ePortfolios and exchange practices on which the data in this article is driven. The EEP project aimed to develop competence-based assessment and guidance practices in higher education and was implemented during the years 2016–2018 with six partner higher education institutes (Kunnari & Laurikainen 2017a). In the project, different stakeholders' perspectives were analysed to identify the most important aspects in developing ePortfolio practices. Firstly, the perspectives of students (Kunnari & Laurikainen 2017b) and secondly, the perspectives of employers and work-life representatives (Laurikainen & Kunnari 2018). The third perspective focused on exploring teachers' and higher education institutes' perspectives on improving the use of ePortfolios (Kunnari 2018).
The partners and their project are presented in a nutshell to give an idea of the context in which e-Portfolios are developed or used.
The UC Leuven- Limburg (UCLL, Belgium) collaborates in this project with their Biomedical Laboratory Technology (BLT) study program. They have noticed a growing interest to work with an ePortfolio in STEM educational professional bachelor programmes. Throughout this EEP-project UCLL aims to integrate an ePortfolio with the introduction of a new curriculum in the BLT study program in 2018–2019.
In Marino Institute of Education (MIE, Ireland), a Higher Education Institute (HEI) with a singular focus on Educational programs, ePortfolios were introduced as a pilot in 2011 and widely implemented in 2012. Within the EEP-project they consider the development of the competences of communication, leadership, problem solving, teamwork and applied knowledge during work placement through the use of Mahara ePortfolio software.
The School of Education in the Polytechnic Institute of Setubal (ESE-IPS, Portugal) focused on the identification and analysis of prior and current practices developed by teachers of School of Education, related to the use of ePortfolios and social media with pedagogical purposes.
VIA University College (VIA, Denmark) focus their programs on adult students from Diploma programmes, in the school of continuing education, participating in different modules and who have gained access to a Diploma programme (corresponding to the level of bachelor programmes) based on an individual competence assessment. They explore the possibilities of using ePortfolios in their context.
HAMK (Finland) & KU Leuven (Belgium) focus on recognising/analysing current pedagogical practices and cases related to e-portfolios within the institutions. With the pilots the educational support units, of both HAMK and KU LEUVEN, want to elaborate their own expertise on the relevant use of the e-portfolio, and aim to create the necessary organizational and pedagogical support materials to strengthen the competence-based assessment using e-portfolios.
In this article the focus is on teacher and organisational perspectives regarding the pedagogical approach on ePortfolio. Throughout the project we worked on the different perspectives of stakeholders involved in the ePortfolio practice. During the training week in February 2018 KU Leuven invited experts and discussed cases on topics of university-business collaborations, reflection and feedback focusing on the ePortfolio practice.
A workshop at the end of the training week was meant to find out what was considered to be crucial elements in the empowerment of using e-portfolios. First, we asked our partners to think of the five most crucial elements to work with the e-Portfolio within higher education. Second, we paired our partners to discuss their defined crucial elements and to bring them together in a meaningful framework. Third, we discussed the frameworks in three groups using the jigsaw principle, where one partner remained at the self-made framework and the others split up into other groups. After the workshop each partner went home and was invited to write their own article on a framework meaningful in their own context. In this article we analyse these articles regarding the empowerment of the pedagogy behind e-Portfolios by taking the perspectives of three different stakeholders against the elements of the framework in the workshops. With all of these, we apply the principles of practice-based or practitioner-based research (Heikkinen, de Jong, & Vanderlinde 2016).
Findings: How to empower higher education institutes to use ePortfolios as a pedagogical tool?
The workshop within this project was used to explore the perspectives of three main stakeholders on the pedagogical practice on the ePortfolio tool: the institution, the teacher and the student. In conversation with colleagues it was identified how these stakeholders are addressed in their role as empowering agents. In the first section you will find an overall discussion of the key elements in e-Portfolio use. As mentioned above, the partners went home to go further in this discussion with their peers and got the assignment to contextualise the key elements to write an article on teacher/organisational perspectives. In the following sections the perspectives of each stakeholders are deepened out, by cross analysing each partner's own analyses on teacher/organisational perspectives.
Discussing key elements on ePortfolio from HE/Teacher perspective
As mentioned above, the final workshop of the training week focused on finding key elements providing us a common framework to think about empowering ePortfolio practice from the perspective of teachers within HE.
Some of these elements refer explicitly to the context, which provides a good working ePortfolio climate. Transparency, engagement and relevancy are crucial factors. Transparency not only regarding clarifying expectations of how students should use the portfolio, but also being transparent about why using an ePortfolio. This transparency increases the relevance of the ePortfolio for the users. By connecting the rationale for working with this learning tool to the learning process of the students, it will become more relevant for them. High transparency and relevancy lead to a deeper level of engagement. Those three elements can be looked at as being closely intertwined. Although not explicitly mentioned teachers and students are identified as the main actors using the ePortfolio within their learning. HAMK tends to more team-based working, which brings other perspectives in how the context should provide facilities and support. Also, the leverage in which students are invited to work together as peers or more individually made it hard to generalize these aspects within the framework. Both approaches seem to work in their own context.
Another cluster of key elements can be categorized as the learning objectives. Content wise, they not only involve knowledge but also skills and competences. Hereby introducing general competencies like digital competencies and the next generation and 21st century skills (Mourshed, Farrell, & Barton 2014; Rotherham & Willingham 2009; Hawkins & Winter 1997; European Union 2017). These competencies are general as they require a more holistic approach. Learning happens from a more personal and professional point of view and is not solely related to specific content domains or expertise on one aspect of the curricular program. Professional and personal development are in the ownership of students and an ePortfolio can be a starting point in this for life-long learning. The ePortfolio provides a virtual space for personal and professional development and should give room for professional judgement and 'rooting' and at the same time give an overview of achieved competences. As such, the ePortfolio can be seen as a learning space and showcase at the same time (see Barret 2010).
Other elements are connected to the design of the ePortfolio and its necessary support. Overall it is clear that the ePortfolio should be embedded in the curriculum and needs to be aligned with the learning and educational goals within it. Crucial elements in this are reflection and assessment. Reflection is seen as a learning mechanism where students get a grip on their own learning process which includes personal involvement. This can be facilitated by a safe atmosphere where experimenting and creativity are in place (Jakube, Jasiene, Taylor, & Vandenbussche 2016). Assessment as ongoing feedback stimulate continuous reflection and scaffold students in their learning process in an open dialogue (see paragraph EPortfolios in higher education).
Institutional aspects as catalyst of pedagogical empowerment
The institution of higher education has its influence on how education is developed. The policy regarding education and finance influence how the organization is structured and led, and how support is provided. Focusing on the pedagogical empowerment regarding the ePortfolio, it is important to investigate how choices made by the institution can lead to facilitating this educational approach. In search for similarities and differences across different HE contexts this matter is discussed by analysing the partners' EEP-articles on 'Analyses of teachers and organisational perspectives' on three aspects: strategy/vision, professionalization/community building and university/business collaboration.
Taken strategy and vision into account, strong arguments are provided to the success of the implementation of the ePortfolio. A clear strategy and shared definitions enhance the use and commitment of ePortfolios (MIE, HAMK). Institutions who have not developed strategies on using an ePortfolio or share common goals on competence-based education declare the need in order to be empowered (UCLL, VIA). Institutional commitment is translated into the use of general frameworks, institutional guidelines and recommendations of student-centred methodologies implemented in the educational policy (IPS). Also, transparency in strategy and vision can empower teachers by implementing tools, linking back to the key elements discussed above.
The second aspect is professionalization and community building. The use of an ePortfolio within the educational framework of the institution is a translation that needs to be supported by institutional guidelines (IPS, MIE). Upon this, different institutions bring in the idea of a teaching community where collaboration should be facilitated in order to make the use of the ePortfolio meaningful and relevant to the working context of the teacher in the specific domain. HAMK even suggests the need for a collaborative knowledge construction culture instead of an individual knowledge construction culture (Hakkarainen, Palonen, Paavola, & Lehtinen 2004; Lonka 2015) in which a teaching learning community can be fruitful (DuFour 2004). VIA recommends in this perspective that there should be enough space for professional judgement on how to work with it in order to make the process of owning-up happen. Supported by the notion that teachers need time to find out the possibilities of the tool and should have a say in the decision on which university-wide tool to use. The recognition of teachers work, input and engagement with ePortfolio practices are not to be overseen. Almost all institutions point out the importance of appreciation in empowering their teaching and professional identity.
Higher education wants to prepare our students for the world of work and stimulate employability. Reflection and evaluation on competences and generic skills within the ePortfolio can guide students towards this (Dacre & Sewell 2007). Institutions find it helpful to have a policy or framework that can guide teachers on focusing students on the achievement of what is relevant for them. 21sth century skills and digital skills can work as a framework in this (UCLL, HAMK), but competences can also be formulated more broadly on the national level suggested by VIA on transversal skills like critical thinking, communication and organizational competence. University business collaboration can be found empowering by providing real-life learning environments for students (HAMK) and work on the relevance of using ePortfolio to connect to the work of life (UCLL).
Providing teachers with the tools to empower students
Next question is: How can teachers be empowered and what kind of elements should teachers bring into account to provide an engaging learning context for their students working with their ePortfolio?
In the previous chapter the importance of community building has been mentioned. By providing a professional community for teachers to work in, they get the opportunity to share their own knowledge and expertise on working with ePortfolios (VIA, IPS). Since teachers often struggle with the concept of an ePortfolio from different perspectives e.g. concept, theory, practice and technology (MIE), they can support each other in finding meaning for the application and implementation of ePortfolio practice.
The design of an ePortfolio within the curriculum seems to be a second element crucial to having an empowering impact. The relevance of embedding the ePortfolio in the curriculum is pointed out by different HEIs (MIE, UCLL). An ePortfolio can make learning outcomes visible across educational phases and allows more teachers to become involved in this practice. Working in a team challenges the traditional practices and creates opportunities for new applications on guidance and assessment. It requires giving up the individual and fragmented work orientation, and to work towards integrated teacher work (HAMK). At the same time, clear common guidelines and assessment are needed (UCLL, HAMK).
In the educational design, assessment should be implemented more continuously. In this the assumption of assessment as learning (Dochy, Berghmans, Koenen, & Segers 2015) seems to be crucial where students get a grip on their own learning processes and can decide on how to be evaluated. So, it could be understood as assessment for and assessment of learning (HAMK). In assessment as learning, the primary focus is to empower students to self-regulate and critically evaluate their learning and performance (website forum insights). The ePortfolio can be an integrative and formative learning strategy, integrating assessment from a continuing perspective with the emphasis on feedback and communication (IPS).
MIE brings the MAGIC principle into mind (based upon the work of Ollerton 2016) showing what teachers need in order to successfully implement and embed ePortfolios into their work: meaning, autonomy, growth, impact, connection.
Enhancing students' empowerment
How can students' empowerment in ePortfolio practices be enhanced in a more precise way, apart from the educational design or institutional environment?
As an institution and teacher, you need to be aware of the impact of pedagogic practices on motivation and engagement of students. In the following we sum up a few elements.
At the task level, the creation of useful and well-described tasks is necessary to give meaning to the ePortfolio (UCLL, IPS). The teaching-learning methodology emphasises real life phenomena allowing the student to reflect, connect and experience the learning environment (Dochy & Nickmans 2005). Students need to be challenged to explore (VIA). By introducing tasks, a learning environment can be structured. For students in their bachelor's this can be necessary for motivation (Vansteenkiste, Sierens, Soenens, & Lens 2007). In some HEIs, ePortfolios have structured tasks and the learning environment, whilst others argue that enough freedom should be maintained in constructing one's own personal learning environment (HAMK).
The ePortfolio can empower students in being autonomous, providing them with tools to develop ownership and responsibility (UCLL, IPS). The planning and organization of tasks is up to the student and needs to be clearly communicated. Students need to be involved in planning and assessing their own learning as a part of active learning methods. Reflection as a trigger to participate actively in critical thinking or creative content creation is mentioned (VIA) to provide deep learning (Cowan & Peacock 2017).
Providing an open and positive atmosphere as answer to the support needed is another aspect e.g. technical support, and coaching on content/competencies. Students themselves can create a safe environment to experiment and explore, if peer collaboration is instructed by the teachers. Teachers engaging themselves in ePortfolios, can lead by example on how students are involved in their own learning process (VIA). Exchanging practices is empowering as it stimulates the use and re-use of good ideas (IPS).
On the technical aspects of using ePortfolios students need to be trained in the use of digital tools, e.g. use of platform, navigation skills, collaboratively additional collaborative skills, IT-skill set to combine various forms of data and media in creative ways (MIE). To identify their own strengths and encourage them in using their own skills, they can master their own competences in their ePortfolio (HAMK). Nevertheless, making students competent in using digital skills is recognized by all partners.
Conclusion
This article aimed to capture the ingredients for empowering the e-Portfolio practice from a pedagogical viewpoint. By gathering information through three perspectives of stakeholders: institution, teachers and students. By analysing we were in search of similarities and differences which are explored in the findings above.
At the institutional level we argue that a common strategy and vision on the use of ePortfolio works as a leverage to get personal empowerment. This by providing transparency and relevance of the implementation. Teachers also want to be acknowledged for their effort when engaging in the ePortfolio practice. Guiding staff through professionalization initiatives and providing a learning community in which evolution and exploration can exist in a safe climate are warmly welcomed. As the ePortfolio is not only a learning tool within education, but with the promise of establishing life-long learning attitude, university business collaborations are essential in bridging the gap between education and the working context. Eportfolios are a powerful tool in educating students as T-shaped graduates where besides knowledge and domain specific skills, the overall importance of critical thinking and metacognition are taught (Scully et al. 2018).
At the level of teaching, two approaches are mentioned. One on empowerment between teachers in which they organise themselves in a learning community. The other empowering element focuses on integrating the ePortfolio within the curriculum design and the use of assessment as learning in which assessment is a guiding tool for each learners' own learning process (Dochy et al. 2015).
At the level of students, the importance of useful and well-described tasks is argued as crucial in the motivation and empowerment. As is the support in the use of digital media and tools and providing feedback. It is finding a balance between structuring and providing freedom for students to develop as autonomous, responsible owners of their learning processes. All this is only possible if an open and positive atmosphere can be created in which students can learn from their successes and their pitfalls.
In concluding we remark that all elements are intertwined. As VIA mentions in their article abstract:
"…the three levels must be understood as deeply intertwined, and that action in every one of the levels influences the other levels."
To separate each recommendation solely on one stakeholders' perspective confronts the reader sometimes with artificiality or overlap but it is an attempt to capture each stakeholders' perspective.

This article was produced in the Erasmus+ (KA2 action) funded project "Empowering Eportfolio Process (EEP)". The beneficiary in the project is Häme University of Applied Sciences (FI) and the partners are VIA University College (DK), Katholieke Universiteit KU Leuven (BE), University College Leuven-Limburg (BE), Polytechnic Institute of Setúbal (PT) and Marino Institute of Education (IE). The project was implementated during 1.9.2016–30.11.2018.
Authors
Karen Van Eylen, MsC, currently works as an educational technologist at the Educational Development Unit at KU Leuven. She advises and assists teaching staff and educational developers concerning appropriate technologies for education. Evidence-based research is an important starting point for this support. Her work focuses on e-assessment, formative assessment and digital tools; technology in collaborative learning and service-learning.
Rebecca Resseler works as an educational developer at the Educational Development Unit at KU Leuven. She advises and assists teaching staff and educational developers in which an research-based approach is crucial. Her work focuses on instructional design, teaching methods, teaching programs for teaching assistants.
References
Alanson, E. R. & Robles, R. A. (2016). Using Electronic Portfolios to Explore Essential Student Learning Outcomes in a Professional Development Course. Asia-Pacific Journal of Cooperative Education, 17(4), 387–397.
Cowan, J. & Peacock, S. (2017). Integrating reflective activities in eportfolios to support the development of abilities in self-managed experiential learning. Reflective Practice, 18(5), 655–672.
Dacre Pool, L. & Sewell, P. (2007). The key to employability: developing a practical model of graduate employability. Education + Training, 49(4), 277–289.
Dochy, F., Berghmans, I., Koenen, A.-K., & Segers, M. (2015). Bouwstenen voor High Impact Learning. Het leren van de toekomst in onderwijs en organisaties. Amsterdam: Boom.
Dochy, F. & Nickmans, G. (2005). Competentiegericht opleiden en toetsen: Theorie en praktijk van flexibel leren. Utrecht, The Netherlands: Boom Lemma Uitgevers.
DuFour, R. (2004) Schools as Learning Communities. Educational Leadership, 61(8), 6–11. Retrieved 20 March 2018 from http://www.ascd.org/publications/educational-leadership/may04/vol61/num08/What-Is-a-Professional-Learning-Community¢.aspx
European Union (2017). Digital Competences Framework EU. Retrieved 15 September 2018 from https://ec.europa.eu/jrc/en/digcomp
Fitch, D., Peet, M., Reed, B. G., & Tolman, R. (2008). The use of ePortfolios in evaluating the curriculum and student learning. Journal of social work education, 44(3), 37–54.
Hakkarainen, K., Palonen, T., Paavola, S., & Lehtinen, E. (2004). Communities of networked expertise. Professional and educational perspectives. Oxford: Elsevier.
Hawkins, P. & Winter, J. (1997). Skills for Graduates in the 21st Century. As cited in A. G. Watts (2006). Career development learning and employability. The Higher Education Academy: York.
Heikkinen, H. L., de Jong, F. P., & Vanderlinde, R. (2016). What is (good) practitioner research? Vocations and learning, 9(1), 1–19.
Jakube, A., Jasiene, G., Taylor, M.E., & Vandenbussche, B. (2016). Holding the space. Facilitating reflection and inner readiness for learning. Ghent: Sintjoris, Graphius. Retrieved 15 September 2018 from https://www.reflecting.eu/project/holding-the-space
Kunnari, I. (Ed.) (2018). Higher education perspectives on ePortfolios. HAMK Unlimited. Retrieved 8 October 2018 from https://unlimited.hamk.fi/higher-education-perspectives-on-eportfolios
Kunnari, I. & Laurikainen, M. (Eds.) (2017a). Collection on Engaging practices on ePortfolio Process. Hämeenlinna, HAMK. Retrieved 4 October 2018 from https://drive.google.com/file/d/0BxEnFq7yUumMUGV2V2VxVmNaNFU/view
Kunnari, I. & Laurikainen, M. (eds.) (2017b). Students' perspectives on ePortfolios. HAMK Unlimited. Retrieved 15 September 2018 from https://unlimited.hamk.fi/students-perspectives-on-eportfolios
Laurikainen, M. & Kunnari, I. (Eds.) (2018). Employers' perspectives on ePortfolios. HAMK Unlimited. Retrieved 15 September 2018 from https://unlimited.hamk.fi/employers-perspectives-on-eportfolios
Mourshed, M., Farrell, D., & Barton, D. (2014). McKinsey Center for Government Report. Education to Employment: Designing a System that Works. Retrieved 18 December 2018 from https://www.mckinsey.com/~/media/mckinsey/industries/social%20sector/our%20insights/education%20to%20employment%20designing%20a%20system%20that%20works/education%20to%20employment%20designing%20a%20system%20that%20works.ashx
National Forum for the enhancement of teaching and learning in higher education (2017). Expanding our Understanding of Assessment and Feedback in Irish Higher Education. Retrieved 18 December 2018 from https://www.teachingandlearning.ie/publication/expanding-our-understanding-of-assessment-and-feedback-in-irish-higher-education/
Nguyen, L. T. & Ikeda, M. (2015). The effects of ePortfolio-based learning model on student self-regulated learning. Active Learning in Higher Education, 16(3), 197–209.
Ollerton, S. (2016). Five Keys to Unlock the Power of Employee Engagement. Retrieved 15 September 2018 from https://www.decision-wise.com/infographic-magic-five-keys-to-unlock-the-power-of-employee-engagement
Rotherham, A. J. & Willingham, D. (2009). 21st century. Educational leadership, 67(1), 16-21.
Scully, D., O'Leary, M., & Brown, M. (2018). The learning Portfolio in Higher Education: A Game of Snakes and Ladders. Dublin: Dublin City University, Centre for Assessment Research, Policy & Practice in Education (CAPRE) and National Institute for Digital Learning (NIDL).
Vansteenkiste, M., Sierens, E., Soenens, B., & Lens, W. (2007). Willen, moeten en structuur in de klas: Over het stimuleren van een optimaal leerproces. Begeleid zelfstandig leren, 16, 37–58.
LISÄÄ AIHEEN YMPÄRILTÄ / RELATED POSTS