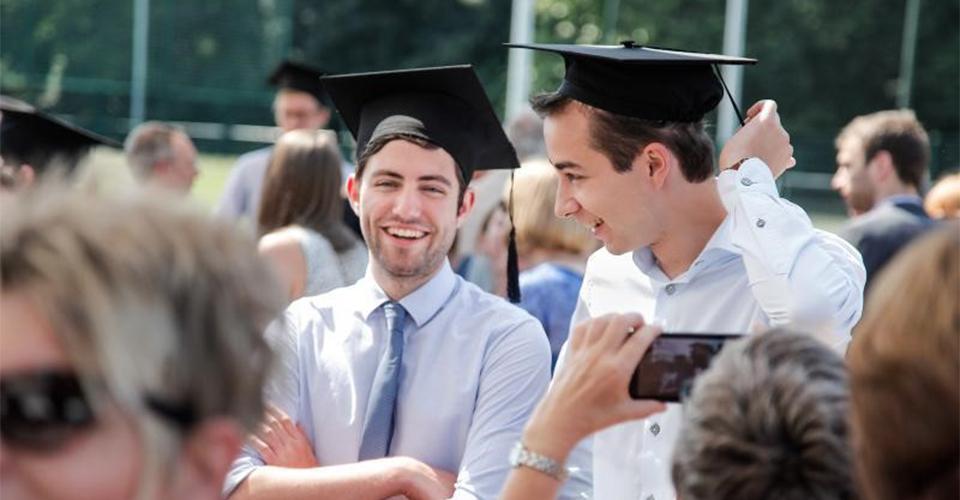 06.09.2018
In higher education, bringing academic students in contact with their possible future workplace is quite a challenge. For some educational programs, it is quite evident when internships are involved. The connection between the student and his future employer is inherent. Project based work, excursions, and guest speakers in classic courses also give the student the opportunity to connect with their future employer. But how can you as an employer engage in such activities, make yourselves valuable for your future employees and gain insight in their profiles?
As an educational developer, I can see the value of connecting students and the world of work by enhancing an ePortfolio as a development tool for future employees. The use of ePortfolios as learning spaces and showcases (see Barrett 2010) has increased with the evolvement of competence-based curricula. Our previous analyses on students' perspectives on ePortfolios reveal that students have quite a positive approach to digital portfolios, even though they need support for creating them (Van Eylen & Deketelaere 2018; Kunnari, Laurikainen, Pires, & Rodrigues 2017). Digital portfolios are mostly used as learning spaces increasing the reflection of professional growth, but there are also possibilities for enhancing their work experiences with the engagement of the world of employment in it.
This article reflects on the benefits of using an ePortfolio based on discussion with Alumni Niels Matheve, who works at Alumni services, in Katholic University of Leuven (KU leuven). He is searching for projects to bridge the gap between students and representatives from companies, and gives valuable insight on how ePortfolio could work as a tool to create profit for both the students and workplaces.
Context
In KU Leuven, each faculty of the university has its alumni association where former students from the same discipline reconnect with each other, the faculty and the university. Together these alumni associations form Alumni Lovanienses. Within Alumni Lovanienses, regional, thematic and international networks of alumni are formed. Becoming a member of one of the faculty-based alumni associations maximises the social and professional network through various activities.
An international alumni chapter of the KU Leuven has as its mission to promote, support and develop initiatives that foster links and relations between alumni, students, researchers and people otherwise linked to KU Leuven by creating a virtual platform, organising activities and stimulating contracts and interaction between these networks. The alumni associations' purpose is also to promote KU Leuven by developing and sustaining alumni networks and to identify high quality students who are interested in studying at KU Leuven and to assist alumni in their job search. (KU Leuven n.d.)
Job recruitment setting – interests of the employer
The Alumni Lovanienses focuses on connecting young or nearly graduate students and alumni of the university. Through this connection, students get to know how they can profile themselves in the job market. The Alumni Lovanienses observes that a student in contact with Alumni often results in being recruited for a job. They want to fortify this process by starting a mentoring project. As Niels Matheve observes, a certain degree does not always result in a logical workplace. For instance, a student who has finished his educational program in History does not always have to be placed in an archive but can work in policy organization with a high level of authority. Graduates, believe it or not, are not always aware of their competences gained throughout their education.
The mentoring project focuses on student as mentee and employer as mentor for creating a good match in job recruitment. In this, the mentor can guide the mentee through the current perspectives of what one should do in their job. The student on the other hand can ask to be mentored to focus on job recruitment settings. The mentor can propose what she thinks could be appropriate to learn and to be coached for in a certain job. It is however the responsibility of the student on how to engage in this project. Whether the students are just looking for an answer for their questions, wanting to be coached or wanting to actively participate in a job.
Job recruitment setting on the basis of an eportfolio – transparency for the world of work
About the idea of using an ePortfolio, Niels Matheve explains how he perceives the ePortfolio as a way to communicate between a mentor and mentee in this mentoring project. According to him, the ePortfolio would make interests and competences more visible than just a graduating degree. It can explain what a mentee is looking for in a job and therefore be of interest to the mentor of a certain workplace. Mentors can make themselves visible for students and clarify the specific setting of a job. In this way, mentors can choose to coach the students that trigger their attention and in the end decide to offer them a job as well. By connecting education and employers, employers will probably investigate more and become a part of an educational program. Being invited as a guest speaker in a course as a KU Leuven ambassador is already an example of this practice.
The world of work as an actor in supporting the creation of eportfolios and bridging them to education
An ePortfolio can build bridges between students and employees before, during and after graduating. Having the possibility to use it as a lifelong learning tool would make it more valuable. This way the alumni can provide insights in how to make the ePortfolio content valuable for the workplace. Secondly, an ePortfolio should provide different insights to the world of work. The mentor can be interested in the learning process, but another employer can be more interested in the product or result of this coaching process. Using an ePortfolio for the Alumni Lovanienses requires a recognisable frame and use of the ePortfolio as it can be used as an asset itself by having a KU Leuven label for example. For the employer it can be a proof of valorisation of student engagement beyond the more obvious competencies and skills within a certificate. If mentors and mentees know how to use the ePortfolio, they can profile themselves through it and use it as a starting point to set out their own goals.
Conclusions
The alumni at universities are in the position of connecting students with future employers, not only from the interest of education but mostly because they want students to succeed in the world of work. The ePortfolio is thereby an exquisite tool providing an immediate chance for employers to meet their future employees in the role of coaches. By taking part in education (e.g. by being a guest lecturer, consultant on student's project assignments, or providing cases to discuss with students and teachers, …) and seeing the importance of engaging as expert from the field within education they can empower students in making their own disciplinary choices. Thereby co-creating with the educators the educational program in such manner, they are educating their students for real future jobs.

This article was produced in the Erasmus+ (KA2 action) funded project "Empowering Eportfolio Process (EEP)". The beneficiary in the project is Häme University of Applied Sciences (FI) and the partners are VIA University College (DK), Katholieke Universiteit KU Leuven (BE), University College Leuven-Limburg (BE), Polytechnic Institute of Setúbal (PT) and Marino Institute of Education (IE). The project was implementated during 1.9.2016–30.11.2018.
Author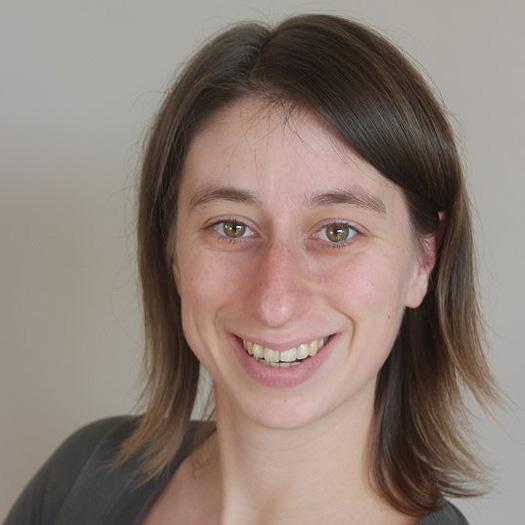 Karen Van Eylen,  MsC, currently works as an educational technologist at the Educational Development Unit at KU Leuven. She advises and assists teaching staff and educational developers concerning appropriate technologies for education. Partner in Empowering ePortfolio process – Erasmus project.
References
Barrett, H. (2010). Balancing the Two Faces of ePortfolios. Educação, Formação & Tecnologias, 3 (1), 6–14. Retrieved 12 December 2017 from http://eft.educom.pt/index.php/eft/article/viewFile/161/102
KU Leuven (n.d.) Alumni KU Leuven. Retrieved 10 January 2018 from https://alum.kuleuven.be/eng
Kunnari, I., Laurikainen, M., Pires, A. O., & Rodrigues, M. R. (2017). Supporting students' ePortfolio process in Higher Education. In I. Kunnari & M. Laurikainen (eds.) Students' perspectives in ePortfolios. HAMK Unlimited Journal 12.12.2017. Retrieved 20 February 2018 from https://unlimited.hamk.fi/ammatillinen-osaaminen-ja-opetus/supporting-students-eportfolio-process-in-higher-education
Matheve, N. (2017). Alumni Loavenes. Katholic University of Leuven (KU leuven). Belgium. Interview June 12th, 2017.
Van Eylen, K. & Deketelaere, A. (2018). Students' perspectives on using an ePortfolio and their digital competences. In I. Kunnari & M. Laurikainen (eds.) Students' perspectives in ePortfolios. HAMK Unlimited Journal 8.1.2018. Retrieved 20 March 2018 from https://unlimited.hamk.fi/ammatillinen-osaaminen-ja-opetus/students-perspectives-and-digital-competences
LISÄÄ AIHEEN YMPÄRILTÄ / RELATED POSTS