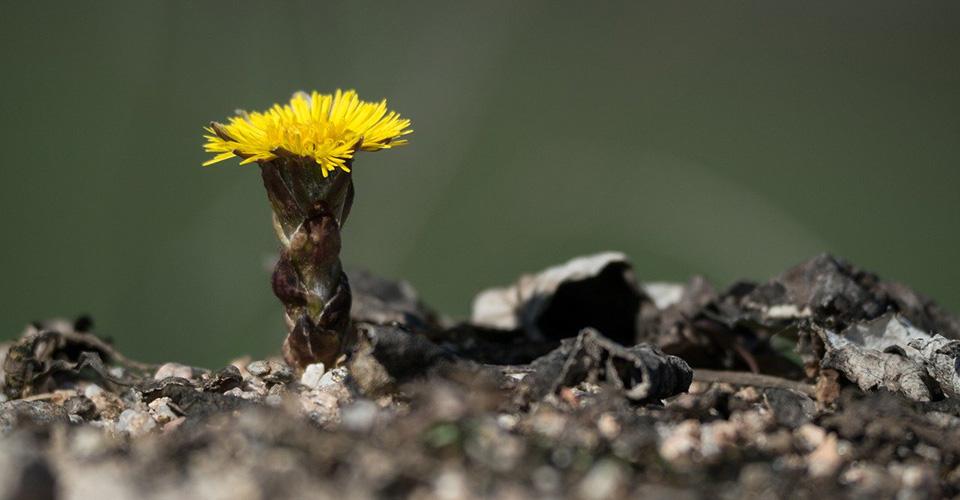 Vesa Parkkonen & Päivä Pukkila
30.03.2020
The educational field is in constant change. New digital solutions give a wide variety of possibilities in arranging and building new learning environments. Customers are constantly changing their ways of acquiring new knowledge, skills and competence. Learning processes have to be constructed in new ways according to ever-changing demands.
Guidance and guidance counselling are in the process of constant change as digitality offers new ways of producing counselling services. Thus the pedagogical approach and methods in guidance and guidance counselling are in need of revising. Today's customers want to get their guidance services individually and often as an online service. The need and demand for innovation, creativity and new thinking is ever-present in guidance counselling. Therefore, the guidance counsellor education must change in order to provide new tools, skills and competence for future guidance counsellors.
Häme University of Applied Sciences (HAMK) has renewed the vocational Guidance Counsellor Education programme since 2016. The new competence-based programme provides students with emphasis on individual study paths based on individual guidance and accreditation of earlier studies. Every student has an individual learning process which is supported by the framework provided in the guidance counsellor education programme. The programme was originally offered in three different study groups: Helsinki region study group (multiform), Häme region study group (multiform) and in a completely new online study group. The new guidance counsellor online programme was unique as being the first and only one in Finland emphasising individualisation and digitalisation of studies.
The structure of the new hybrid guidance counselling programme
The process of renewing the guidance counsellor programme in HAMK has been conducted over several years (Parkkonen & Pukkila, 2018; Parkkonen, Helander & Pukkila, 2019). The original change took place in 2016 (see figure 1). The programme included individual study paths emphasising every student's individual learning outcomes, acquired skills and competence growth. In 2016, two groups started and followed the multiform study concept with two-day gatherings on a monthly basis in Hämeenlinna and Helsinki regions. Simultaneously, a new online guidance counsellor programme was introduced. Subsequently three different study groups were formed: Helsinki region, Häme region and an online study group. All three study groups followed the same curriculum. However, the online study group conducted their studies virtually. This unique solution raised a lot of discussion among the other actors within the educational field in Finland.

In 2019 the guidance counsellor programme has been developed further as the online guidance counsellor education programme and the multiform education programme have been combined together as a hybrid study group. The students in this new programme can decide whether they participate in contact days online or by coming physically to the Häme region sessions (figure 2). This has been enabled through the use of latest pedagogical and technical innovations. A special mobile sound system and mobile camera system, with very sophisticated online platform has been taken into use. Students are also actively using various social media tools during their studies. The purpose of conducting this new hybrid model is to pilot and launch multiple and creative ways of establishing new study platforms and offering new study possibilities to our students. Simultaneously, a group of students are participating in Helsinki Region in a more "traditional way".

Early experiences from the new hybrid model
The hybrid model has received positive feedback from our students. They appreciate the possibility to choose their way of attendance, either by coming to the classroom or participating through internet. They are able to change their participation mode for every contact day. Many have expressed the opinion that the hybrid model is different from the traditional online programmes as the whole entity is built on the principle of equal participation. The lectures, group works and discussions are conducted in a manner that activates each participant. Students feel that, regardless of the mode of participation, real interaction is possible between every individual in all the study groups.
The hybrid model requires, besides teachers' pedagogical experience, technical support from online specialists. Conducting the programme in practice requires two pedagogical manuscripts, one for people attending online and one for students in the classroom. These manuscripts have to be combined seamlessly together, requiring a number of planning and working hours prior to the contact days.
Despite the positive launch of the new hybrid model, it needs to be investigated and researched further. However, this new hybrid way has already shown that there are a number of possibilities in launching new educational services. For instance, continuous education for teachers could be made more available via hybrid solutions.
The Guidance Counsellor Education programme has been very popular among student applicants. In 2020 HAMK received most applicants to the vocational guidance counselling programme in Finland.
Authors
Vesa Parkkonen, M.Sc. (Bus. Adm.), M.A. (Vocat. Ed.) is a Senior Lecturer in Häme University of Applied Sciences (HAMK).
Päivi Pukkila, M.Ed., is a Senior Lecturer in Häme University of Applied Sciences (HAMK).
References
Parkkonen, V., Helander, J., & Pukkila, P. (2019). HAMK Guidance Counsellor Online Education Programme in Finland [Blog post]. EPALE, 20/11/2019 by Euroguidance Finland. Retrieved January 28, 2020 from https://epale.ec.europa.eu/en/blog/verkkomuotoinen-opinto-ohjaajakoulutus-hamkssa
Parkkonen, V., & Pukkila, P. (2018). How to make Guidance Counselling Digital? HAMK Unlimited Journal 17.5.2018. Retrieved January 28, 2020 from https://unlimited.hamk.fi/ammatillinen-osaaminen-ja-opetus/digital-guidance-counselling
LISÄÄ AIHEEN YMPÄRILTÄ / RELATED POSTS