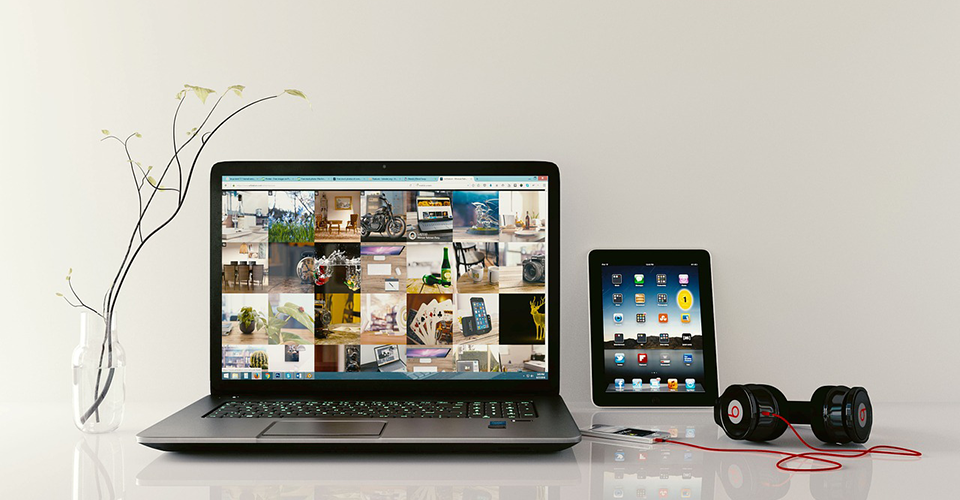 Terttu Niskanen & Anja Kainulainen
20.11.2018
A Personal Learning Environment validates learner autonomy by allowing students take ownership of their learning and enabling them to provide evidence of their competences, qualifications and networks. The pilot project of Savonia University of Applied Sciences (UAS) aims at increasing employability of students and at gathering experiences to develop best practices for implementing PLE in various degree programmes.
PLE validates learner autonomy
A Personal Learning Environment (PLE) is a pedagogical approach for both integrating formal and informal learning using social media and supporting student self-regulated learning in higher education contexts. Social media can be defined a variety of networked tools or technologies that emphasize the social aspects of the Internet as a channel for communication, collaboration and creative expression. (Dabbagh & Kintsas 2012.) PLE is a way of concretising the attributes of learning by allowing students to choose the methods and software for their learning. Students are responsible for choosing appropriate tools and designing content for their environments. PLE is an ICT based pedagogical approach or model rather than a technological platform. The idea with PLEs is to put students in a more central position in the learning process by allowing them to design their own learning environments and by emphasising the self-regulated nature of the learning. (Valtonen, Hacklin, Dillon, Vesisenaho, Kukkonen & Hietanen 2012.) As Kunnari, Laurikainen and Ruhalahti (2017) stated, "empowerment requires that students themselves have the ownership of creating their portfolio individually, collaboratively and in networking with the world of work".
The project Effectively into Working Life (Tehokkaasti työelämään) is a joint EU project of Lahti UAS and Savonia UAS. In the project Savonia introduces a Personal Learning Environment (PLE) model to enhance the employability of students of International Business and Physiotherapy through making their expertise transparent. PLE empowers students to take ownership of their learning and enables them to provide evidence of their competences. PLE integrates interactive social media tools for content sharing and reflecting on professional growth. The PLE model has previously been in use in internship supervision in some healthcare degree programmes of Savonia.
Students build their PLE as a blog, the structure of which follows the curriculum structure comprising the generic and specific competences of the degree programme. Students reflect on their development in the half-year themes of the curriculum including courses, internships, projects with companies, thesis, etc. They are encouraged to augment their PLE by integrating their learning experiences and outcomes from informal contexts such as student union activities, NPOs, volunteer work and hobbies. As students' backgrounds and personal study plans vary, PLE provides flexibility to share their track records with personalised content. In addition, students develop their digital capability, reflection skills and the ability to take and give feedback.
Milestones of the project
The PLE creation process started with the pilot student group studying articles on competences needed in the world of work. The students created the first blog versions in workshops, where they also assessed the importance of the 21st skills needed in the world of work on their personal professional growth. One component of the process was to create a LinkedIn profile and a video CV. The students attended more workshops where they taught their peers to use various digital applications for PLE content creation such as storytelling, mind maps, infographics, presentation graphics, screen recording tools and digital canvases. Social media applications make sharing of PLEs to recruiters easy and add interactivity. As the cornerstone of PLE is reflection, the students were guided to the essence of reflection and how the PLE content would best describe the qualifications and qualities employers are looking for.
Students also use PLEs as evidence of meeting the criteria of competences required in Open Badges, the topics of which were created in cooperation with representatives from local businesses and the pilot group students. The first students graduating from the pilot group applied for Open Badges in spring 2018, and having met the criteria, they were awarded the digital certificates in Intercultural Competency, Teamwork Competency, Service Design Competency and Business ICT Competency. The purpose is that the students link the awarded Open Badges into their PLE along with email signature block, LinkedIn, CV etc.
The PLE project continues until spring 2019. A survey will be conducted to gather information on the pilot group students' experiences to learn about the outcomes of the project concerning students' self-directedness and making their qualifications, competences and networks visible. After that an online resource collection will be created for staff and students based on the best practices, lessons learned and critical incidents of the pilot project. This will facilitate the implementation of the PLE model in all degree programmes at Savonia UAS.
Towards self-directedness
The empowering traits of PLE to increase students' self-directedness include the opportunity of students to produce multimedia content to make their competencies and networks visible and transparent. PLE allows students to take initiative to manage the content, to select the technical solutions and to choose who they invite to comment on their PLE posts to give feedback on their professional growth. PLE – started during studies and continued in workplaces and in further education – builds a powerful showcase in the spirit of lifelong learning.

This article was produced in the Erasmus+ (KA2 action) funded project "Empowering Eportfolio Process (EEP)". The beneficiary in the project is Häme University of Applied Sciences (FI) and the partners are VIA University College (DK), Katholieke Universiteit KU Leuven (BE), University College Leuven-Limburg (BE), Polytechnic Institute of Setúbal (PT) and Marino Institute of Education (IE). The project was implementated during 1.9.2016–30.11.2018.
Authors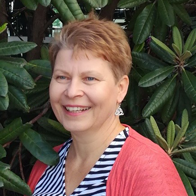 Terttu Niskanen, Senior lecturer and Study counsellor at Savonia University of Applied Sciences, works as a team member in the project Effectively into Working Life / Tehokkaasti työelämään.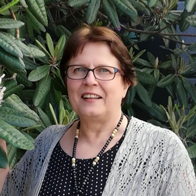 Anja Kainulainen, Senior lecturer at Savonia University of Applied Sciences, works a team member in the project Effectively into Working Life / Tehokkaasti työelämään.
References
Dabbagh, N., & Kitsantas, A. (2012). Personal Learning Environments, social media, and self-regulated learning: A natural formula for connecting formal and informal learning. The Internet and Higher Education, 15(1), 3‒8.
Kunnari, I., Laurikainen, M., & Ruhalahti, S. (2017). The engagement in ePortfolio process – where does it come from? In I. Kunnari, & M. Laurikainen (Eds.) Collection of Engaging Practices in ePortfolio Process – Publication of the Empowering Eportfolio Process project. Hämeenlinna: Häme University of Applied Sciences, 28. Retrieved 20 November 2018 from https://drive.google.com/file/d/0BxEnFq7yUumMUGV2V2VxVmNaNFU/view
Valtonen, T., Hacklin, S., Dillon, P., Vesisenaho, M., Kukkonen, J., & Hietanen, A. (2012). Perspectives on Personal eLearning Environments Held by Vocational Students. Computers & Education, 58(2), 732‒739.
LISÄÄ AIHEEN YMPÄRILTÄ / RELATED POSTS