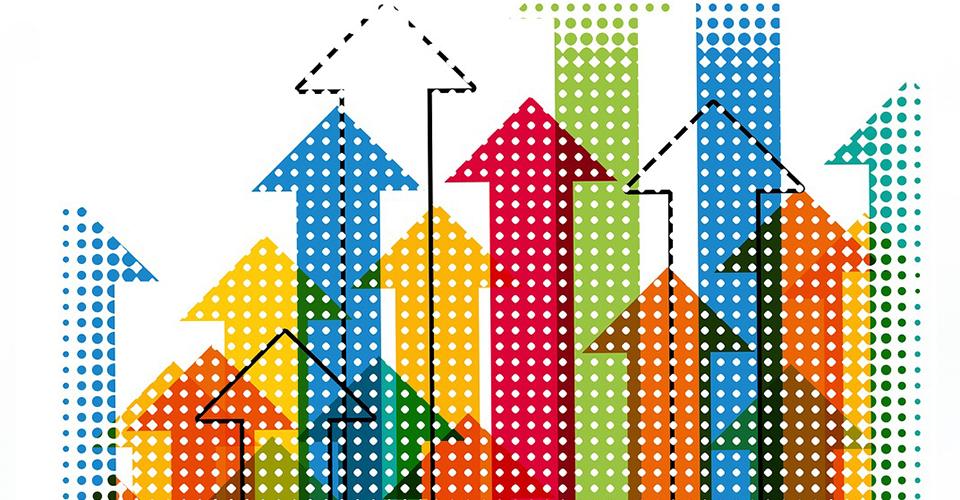 08.10.2018
Globalization and digitalization have crucially transformed studying and work environments, and lifelong learning, career management skills and digital competences of the European citizens need to be strengthened. The European Union has addressed these challenges in several policy level documents such as the Modernization of Higher Education strategy (European Commission 2011) that promotes the development of pedagogical practices as well as labour market relevance of education, the European Employment Strategy – Employment guidelines (European Commission 2017) that aims to diminish the gap between labour and skills supply by addressing structural weaknesses in education, and the Digital Agenda for Europe (European Commission 2014) that especially promotes the right skills for the modern digital economy.In all these policy papers, the common factor is lifelong learning and the development of its key competences such as civic competences, transversal skills, cultural awareness and critical thinking (European Commission 2018). However, lifelong learning strategies need to address the development of digital competences, whether within formal education or in the workplace (Ala-Mutka 2008; Ala-Mutka et al. 2008). Based on this policy level framework, the Empowering Eportfolio Process EEP project (2016‒2018) funded by the European Union's Erasmus+ programme was designed to improve the ePortfolio process in higher education, in other words, the assessment and guidance practices, enhancement of the digital competences of students, and the increase of connections to the world of work.
In the final phase of EEP project, we bring the main outcomes to a conclusion in the form of recommendations for practice. We provide recommendations for the use of ePortfolios in higher education and how to improve the ePortfolio processes for students, institutions, the workplace and the wider policy framework. The other publication collections of EEP project, Students' (Kunnari & Laurikainen 2017), Higher Education (Kunnari 2018) and Employers' perspectives on ePortfolios (Laurikainen & Kunnari 2018), introduce the more detailed aspects from each partners' point of view. In this article, we, as coordinators in this project, draw the inferences as to what could be the most important directions for the future development of ePortfolios.
The recommendations are based on continuous collaboration between all the partners during the project. The higher education partners from Denmark (VIA University College), Belgium (Katholic University of Leuven, KU Leuven and UC Leuven-Limburg, UCLL), Finland (Häme University of Applied Sciences, HAMK), Ireland (Marino Institute of Education, MIE) and Portugal (Polytechnic Institute of Setubal, IPS) have given their valuable input when creating a common understanding about the successful use of ePortfolios. However, it is good to acknowledge that each higher education institute has its own development phases and not all the recommendations can be interpreted as the next possible steps in each country. The recommendations demonstrate the optimal future conditions for meaningful and effective utilization of ePortfolios at students', teachers', higher education and employers' level. They can work as a reflection and identification tool, when improving educational practices with students, teachers and employers.
These recommendations are written from practitioner level observations in five partner countries targeted to different stakeholders of this project. The aim is to give practical advice to students and practitioners in higher education. However, improvement of the ePortfolio process needs to be considered as well as the whole learning infrastructure and learning community, from the perspective of students, teachers and the higher education institutes. In addition, the recommendations go beyond the physical space of the higher education institute; they focus on the world of work and the policy framework in which the education context is set.
A) Recommendations for students
In developing higher education practices, students' engagement is the essential starting point. For the process of creating and using ePortfolios to be empowering for students, the following observations are made:
For students, an ePortfolio can be a learning tool to help integrate different parts of their education experience into a personal showcase. In this process, their autonomy, ownership, initiative and creativity are crucial.
An ePortfolio can help students to identify a career path, possibilities for the future, and to recognize their strengths.
Using the ePortfolio as a tool for lifelong learning enables students to collaborate with peers, teachers and employers. Collaboration, openness and networking can make creating the ePortfolio more engaging and successful for students.
The creation and use of an ePortfolio requires reflection skills as well as digital and generic competences, which are also valued in their future employment. Students can learn and practice these competences during the ePortfolio process in higher education.
An ePortfolio needs to be clear and concise in its creation. This places the responsibility on students to carefully choose and then verbalize the evidence of their skills and competences, whilst at the same time ensure that they align with specific situations (e.g. a work position or audience). Creating layers within an ePortfolio allows the external audience to "dig deeper" if necessary. The onus is on the student to ensure that the content of the ePortfolio reflects their personal and professional brand and digital identity.
B) Recommendations for teachers and higher education institutions
Higher education teachers are key actors in changing pedagogical practices. However, to improve the use of ePortfolios, it is not enough to focus on students and teachers but also necessary to discuss the organizational frame and structures as well as collaboration between the teachers in the ePortfolio process. For the process of creating and using ePortfolios to be empowering for teachers and their organizations the following observations are made:
The use of ePortfolio needs to be embedded into the curriculum and its role in creative and innovative student-centred higher education needs to be clarified in the organizational guidelines. To empower teachers, there needs to be enough space to discuss the purpose and benefits of ePortfolios.
An ePortfolio is student-owned and thus, student-centred guidance and assessment processes are necessary, which may require changes in teachers' pedagogical practices. The awareness of the students and teachers about the meaning and the relevance of ePortfolios needs to be strengthened by communicating and sharing good examples.
Utilizing ePortfolios in students' guidance and assessment must be a shared pedagogical practice with other teachers. This requires teacher collaboration, flexibility and common guidelines within the learning communities.
As a student-owned and created resource, teachers need to empower students to build their ePortfolios in personal ways and assure that in the ePortfolio process there is enough interaction with peers and professional networks to provide continuous feedback.
The use of ePortfolios requires new competences to be developed by students, teachers and organisations. The support to develop these competences needs to be arranged and embedded into practice e.g. in the form of digital badges.
C) Recommendations for the world of work and related European level policy
Modernization of higher education, enhancing lifelong learning and digital competences are high on the European Union's agenda. The Empowering Eportfolio Process (EEP) project was designed to address these focal areas by developing the process in higher education. The creation of ePortfolios is not only aimed at improving education within higher education institutions, its reach also stretches to the world of work and the wider policy framework. For the process of creating and using an ePortfolio to be empowering outside of the higher education institutions the following observations are made:
The ePortfolio enables collaboration and meaningful partnership between the higher education institution and the world of work representatives especially in the areas of guidance, communication and feedback with students. Simultaneously, the employers build their brand and positive image within the institution and amongst the students.
The participation of the world of work in the ePortfolio process with HE students enables the workplaces to identify potential future employees and steer their learning to the direction that could benefit them in the future. In the recruitment situations, ePortfolios can be a beneficial tool to differentiate the candidates with the same formal learning pathways by presenting their competences and personal characteristics in a concise and clear way with multimodal evidence.
Having experiences in the use of ePortfolios with the HE students, the employers can begin to understand the benefits of ePortfolios to their internal human resource management (HRM) processes in the form of human capital management (HCM).
The purpose and reasoning behind the use of an ePortfolio is the idea of supporting lifelong learning, which is high on the European Union agenda, together with the improvement of digital competences of the EU citizens. As recognized at the political level, both competences are crucial in a rapidly changing world. However, as of now, the ePortfolio as a tool to address these challenges is not having political support at the European Union level. The recognition of the ePortfolio in the European policies and strategies should be enhanced.
In addition to the European policy level, there should be national strategies and guidelines in lifelong learning and digitalization where the use of the ePortfolio is aligned in higher education as well as other educational levels. Furthermore, funding for the development is required to allow educational institutions the time, space and resources with which to grow and develop the use of ePortfolios within institutions, between institutions nationally and internationally and in partnership with the workplace.
To conclude, we hope that these recommendations help higher education institutions, firstly, to understand the benefits of ePortfolios and secondly, to be committed to build the ePortfolio process into their curriculum and institutional structures. In addition, we hope we have been able to encourage teachers to start implementing ePortfolios in their own teaching as well as in collaboration with their teacher colleagues by giving some advice on how the learning process should be organized. We have truly witnessed how empowering the creation of an ePortfolio can be for students, and thus we hope that our project and these recommendations light up a spark in those students who have not yet understood the benefits in their own lifelong learning, professional growth and career management.
The ultimate beneficiary of the use of ePortfolios is the world of work. The ePortfolios can be a great asset in recruitment and in identifying potential employees with the right kind of fit for the company. Furthermore, we hope that the representatives of the world of work would consider the merit of ePortfolios in their human resource management process and managing their competence capital.
Finally, we hope that we have been able to provide the European policymakers the insight into the benefits and need for ePortfolios in lifelong learning as well as how the ePortfolio process should be implemented in educational institutions in cooperation with the world of work. We hope that these practitioner observations can contribute to European policies as well as national educational strategies and guidelines to improve the use of ePortfolios in higher education, and beyond.

This article was produced in the Erasmus+ (KA2 action) funded project "Empowering Eportfolio Process (EEP)". The beneficiary in the project is Häme University of Applied Sciences (FI) and the partners are VIA University College (DK), Katholieke Universiteit KU Leuven (BE), University College Leuven-Limburg (BE), Polytechnic Institute of Setúbal (PT) and Marino Institute of Education (IE). The project was implementated during 1.9.2016–30.11.2018.
References
Ala-Mutka, K. (2008). Social Computing: Use and Impacts of Collaborative Content. IPTS Exploratory Research on Social Computing. Institute for Prospective Technological Studies (IPTS), JRC, European Commission. Retrieved 26 September 2018 from http://ftp.jrc.es/EURdoc/JRC47511.pdf
Ala-Mutka, K., Punie, Y., & Redecker, C. (2008). Digital Competence for Lifelong Learning. POLICY BRIEF. JRC Technical Notes, European Commission.
European Commission (2011). Supporting growth and jobs – an agenda for the modernisation of Europe's higher education systems. Retrieved 26 September 2018 from https://eur-lex.europa.eu/legal-content/EN/TXT/PDF/?uri=CELEX:52011DC0567
European Commission (2014). The EU explained: Digital agenda for Europe. Retrieved 26 September 2018 from https://eige.europa.eu/resources/digital_agenda_en.pdf
European Commission (2017). European employment strategy – Employment guidelines. Retrieved 26 September 2018 from http://ec.europa.eu/social/main.jsp?catId=101&intPageId=3427
European Commission (2018). Proposal for a COUNCIL RECOMMENDATION on Key Competences for LifeLong Learning. Retrieved 26 September 2018 from https://ec.europa.eu/education/sites/education/files/swd-recommendation-key-competences-lifelong-learning.pdf
Kunnari, I. (ed.) (2018). Higher education perspectives on ePortfolios. HAMK Unlimited. Retrieved 8 October 2018 from https://unlimited.hamk.fi/higher-education-perspectives-on-eportfolios
Kunnari, I. & Laurikainen, M. (eds.) (2017). Students' perspectives on ePortfolios. HAMK Unlimited. Retrieved 15 September 2018 from https://unlimited.hamk.fi/students-perspectives-on-eportfolios
Laurikainen, M. & Kunnari, I. (eds.) (2018). Employers' perspectives on ePortfolios. HAMK Unlimited. Retrieved 15 September 2018 from https://unlimited.hamk.fi/employers-perspectives-on-eportfolios
Authors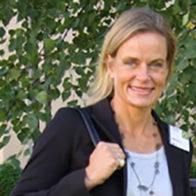 Irma Kunnari, M.Ed. (PhD Fellow in Educational Psychology) Principal lecturer, pedagogical developer and teacher educator in Häme university of applied sciences, School of Professional Teacher Education. She currently works as a project manager in Empowering Eportfolio Process (EEP) project, and has a broad experience in developing higher education and the relationships between HE institutions and the work field.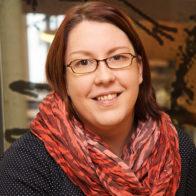 Marja Laurikainen, MBA, Project coordinator, Empowering Eportfolio Process – Education Development Specialist (Global Education). She currently works in global education services designing and coordinating tailored education programmes, creating cooperation and research networks with regional experts and companies.
Reference to the publication:
Kunnari, I. & Laurikainen, M. (2018). Fifteen recommendations on meaningful use of ePortfolios in Higher Education. In I. Kunnari & M. Laurikainen (Eds.) Empowering ePortfolio Process. HAMK Unlimited Journal 8.10.2018. Retrieved [date] from https://unlimited.hamk.fi/ammatillinen-osaaminen-ja-opetus/fifteen-recommendations
http://urn.fi/URN:NBN:fi-fe2020111690627

This material is CC licensed Attribution-ShareAlike 4.0 International.
[button href="https://eepeu.wordpress.com/" target="_blank" bg_color="#FF0066″ text_color="#ffffff"]Empowering ePortfolio Process »[/button]
LISÄÄ AIHEEN YMPÄRILTÄ / RELATED POSTS