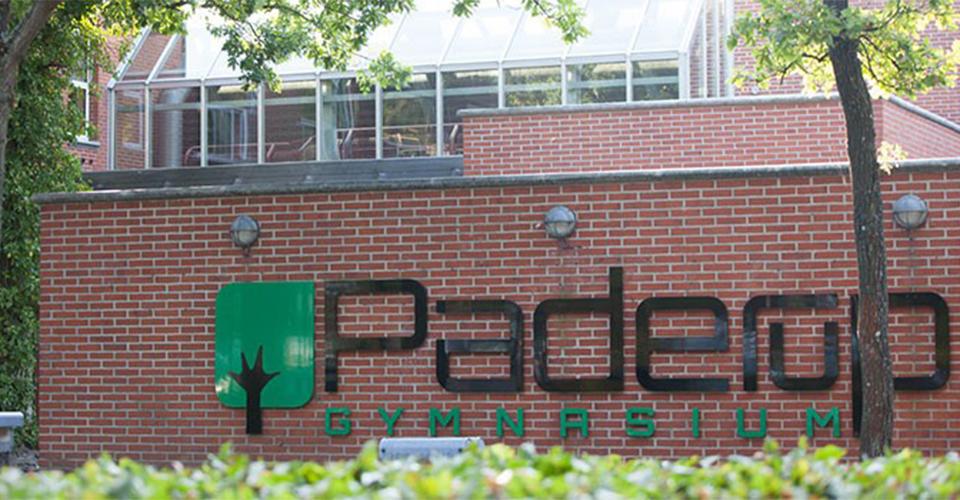 11.09.2018
The recruitment of upper secondary school teachers might seem quite easy. They have to have the right background, that is, a Master's degree in two relevant subjects that are taught at upper secondary schools. However, the process of choosing the right teacher for your school, your faculty and your students is complicated. This article explores the typical challenges of the recruitment process at a medium-sized upper secondary school in Denmark and how these challenges might be reduced by integrating ePortfolios in the recruitment process.
Context
Paderup Gymnasium is a Danish upper secondary school that provides the Higher General Examination (STX), one of the central admission requirements for Higher Education in Denmark.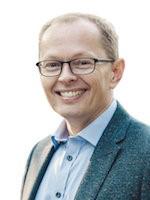 The school is situated on the outskirts of Randers, Denmark's sixth largest city with approximately 63000 inhabitants. Students come from both the city and the surrounding area, and with its 700 students and 80 teachers it is a medium-sized Danish upper secondary school. The teachers are qualified in a broad range of academic fields: humanities, social studies, arts, and science and technology. The requirements for becoming an upper secondary school teacher is a relevant Master's degree from a university (five years of studies), and professional postgraduate teacher training which is part of the first tenure as a teacher.
This article is based on an interview with the headmaster of Paderup Gymnasium, Mr. Allan Clausen (fig. 1). He is responsible for all recruitment processes at the school, he is the first one who reads the applications for vacancies, and he heads the hiring committees.
Clausen (2018) highlights the complexity of the process of hiring upper secondary school teachers. There are no trial lectures, and personality tests or casework that the applicant would have to prepare for the interview, are not typical. As the hiring part, you really have to trust that you have made the right match between an applicant and the students, the faculty and the school culture, based on a motivated application, a CV and a 30-minute interview. Perhaps ePortfolios integrated in the recruitment process could diminish some of this complexity.
Job recruitment setting – interests of the employer
Normally, a recruitment process at Paderup Gymnasium is highly digitalised. Upper secondary schools in Denmark are obliged to announce their vacancies at a governmental online portal, and the applicants send their applications through this portal. In the online system, you are able to categorise, rate and comment on the applications and you can share your categorisations with the other members of the hiring committee. The first thing Clausen looks at is of course whether the applicant has the right formal qualifications – a departmental order regulates these formal qualifications.
Next, and more important, the focus moves on to the CV of the applicants. Do they have relevant work experience? If they are new candidates without previous experience, do they have other kinds of experience that is suitable to the work as an upper secondary teacher? A job as a personal assistant for handicapped persons during the time of study might indicate engagement in and empathy to other people.
Clausen finds it important that the CV does not turn too much inwards and does not solely focus on listing the formal competences and the learning and development processes of the applicant. Instead, a good CV ought to turn outwards, focusing on the (potential) future relation between the applicant and the school: what can I, with my background and experiences, convey to the school?
In the personal interview with the candidates, important questions to pose centre on reflection on practice. For instance: "Describe a situation from practice that went well – where you experienced a large outcome for the students. What happened? And why? Which values rule your contact with the students?"
All in all, to Clausen the important factors in the CV and in the interview are about demonstrating a high level of reflection on own practice, and to show and be explicit about your teaching vision.
Job recruitment setting on the basis of an ePortfolio and transparency
ePortfolios are not part of the recruitment process at Paderup Gymnasium. Indeed, ePortfolios are not part of many, if any, recruitment processes in the educational sector in Denmark.
However, for the headmaster at Paderup Gymnasium, the ePortfolio could have the potential to qualify some of the above-mentioned recruitment processes. An ePortfolio integrating both workspace and showcase (Barrett 2011) could help visualise the applicants' capabilities of continued reflections on their own practice. A living portfolio with candidates' continuous practice experience in connection with (theoretical) reflection could help prevent cases of 'constructed' answers, that Clausen sometimes meets – answers where it is more or less obvious that the applicants construct their practice experience to make it fit what is imagined as the school's needs.
With an ePortfolio based on reflection processes – that is, reflection on professional development and experience – it would also be possible for the other members of the hiring committees, who are teachers in relevant subjects, to interact with, discuss and challenge the teaching vision of their potential colleague. In addition, perhaps this experience might lead the teachers in the hiring committee to construct their own ePortfolio and extend and strengthen the professional learning community by sharing, reflecting and discussing (Lai, Lim & Wang 2016).
The labour market supporting the creation of eportfolios
The use of ePortfolio in recruitment processes in upper secondary schools could also be supported if the schools and universities integrated ePortfolio work in the teaching practice courses in the master's programs.
Nowadays, graduate students at universities in Denmark are able to choose a short teaching practice for three weeks at an upper secondary school as part of their Master's program. They observe the teaching and are allowed themselves to organise and give a few lessons in their subjects. When they return to university, they hand in a short essay with reflections on and an analysis of their teaching practice. However, unless the school has an agreement with the individual student, the teachers and the headmaster do not receive the essay and do not read it.
For Clausen, this process could very well be qualified if the students worked with ePortfolio during their work experience. If the ePortfolio was transparent to both the student and the work place, the guiding teachers could continuously comment and reflect together with the student and carry the reflections of the students into her own practice afterwards. In that way, the work experience of the university students could to a much higher degree be a collaborative reflection process. In addition, the ePortfolio process would to a much higher degree centre on how to make sense of the experiences gained in the training period, both for students and faculty (Poulsen & Dimsits 2017).
Furthermore, such an ePortfolio could also work as a connecting link between the time of study and the transition into work life, with students continuing the interlinking between academic knowledge and work experience through reflection (Okoro, Washington, & Cardon 2011). Thus, the ePortfolio that the Master's students establish in their teaching practice together with supervisors and school could be the starting point and foundation for a full ePortfolio used for applications for positions at upper secondary schools.
One way for upper secondary schools to begin implementing ePortfolio practices, thus, could be to focus on the potential for ePortfolio work in teaching practice and supervision of Master's students. Building good and meaningful practice related to reflection on teaching and learning in an ePortfolio environment could potentially create a generation of graduates and applicants that regards ePortfolio processes as a natural and meaningful way of reflecting on and developing practice. Furthermore, having supervisors from the school's faculty helps the students build and develop their ePortfolio. Or rather, helps and develops the reflection processes – also introduces faculty to ePortfolio processes and hopefully, makes it more accessible and comprehensible for experienced teachers to work with ePortfolios, also in maintaining their own professional development through reflection on theory and practice.

This article was produced in the Erasmus+ (KA2 action) funded project "Empowering Eportfolio Process (EEP)". The beneficiary in the project is Häme University of Applied Sciences (FI) and the partners are VIA University College (DK), Katholieke Universiteit KU Leuven (BE), University College Leuven-Limburg (BE), Polytechnic Institute of Setúbal (PT) and Marino Institute of Education (IE). The project was implementated during 1.9.2016–30.11.2018.
References
Barrett, H. (2011). Balancing the Two Faces of ePortfolios. British Columbia Ministry of Education, Innovations in Education, 2nd Edition. Retrieved 10 September 2018 from http://electronicportfolios.com/balance/Balancing2.htm
Clausen, A. (2018). Headmaster of Paderup Gymnasium. Interview 07.02.2018.
Lai, M., Lim, C-P., & Wang, L. (2016). Potential of digital teaching portfolios for establishing a professional learning community in higher education. Australasian Journal of Educational Technology, 32(2), 1‒14.
Okoro, E.A., Washington, M.C., & Cardon, P.W. (2011). ePortfolios in business communication courses as tools for employment. Business Communication Quarterly, 74(3), September 2011, 347‒351.
Poulsen, B. K., & Dimsits, M. (2017). Making sense with ePortfolios. In I. Kunnari & M. Laurikainen (eds.) Students' perspectives in ePortfolios. HAMK Unlimited Journal. Retrieved 10 September 2018 from https://unlimited.hamk.fi/ammatillinen-osaaminen-ja-opetus/making-sense-with-eportfolios/
Author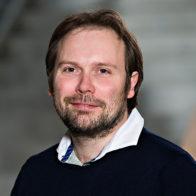 Bo Klindt Poulsen is Associate Professor in the School of Continuing Education at VIA University College. He is also a PhD student at Aarhus University, researcher at Research Centre for Lifelong Learning (VIA UC), head of the research programme in career guidance, and currently working on a research project on cooperation in career guidance.
Reference to the publication:
Poulsen, B. K. (2018). ePortfolios in recruitment of upper secondary school teachers. In M. Laurikainen & I. Kunnari (eds.) Employers' perspectives on ePortfolios. HAMK Unlimited Professional 11.9.2018. Retrieved [date] from https://unlimited.hamk.fi/ammatillinen-osaaminen-ja-opetus/eportfolios-recruitment-teachers
http://urn.fi/URN:NBN:fi-fe2020111690643

This material is CC licensed Attribution-ShareAlike 4.0 International.
[button href="https://eepeu.wordpress.com/" target="_blank" bg_color="#FF0066″ text_color="#ffffff"]Empowering ePortfolio Process »[/button]
LISÄÄ AIHEEN YMPÄRILTÄ / RELATED POSTS