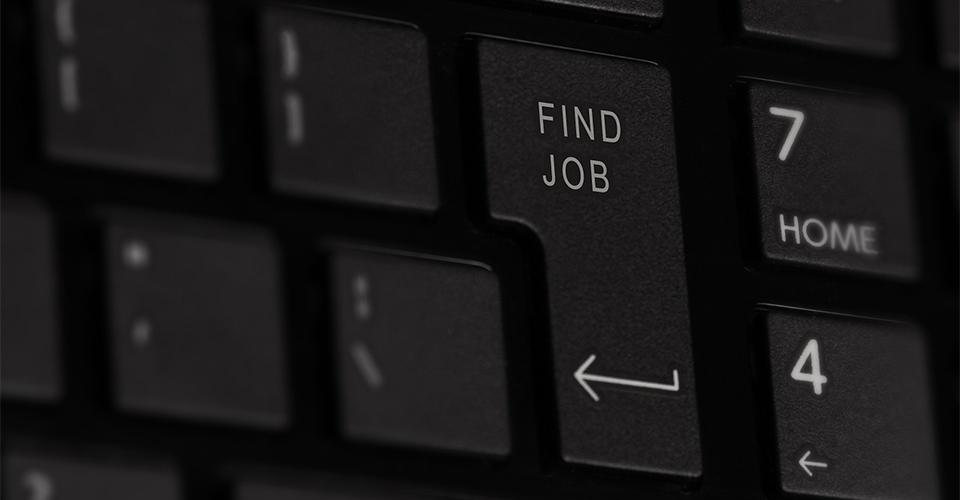 25.06.2018
In a rapidly changing world of work, it has become increasingly more common that instead of organisations, various kinds of projects provide jobs. These projects have specific goals they have to achieve in a certain timeframe and thus people are hired full or part-time to participate. As projects usually have very specific competence requirements, the successfulness of the recruitment process is crucial. This article aims to provide important perspectives on how ePortfolios as showcases can help to match applicants and jobs in the best possible way. Eportfolios can be called career or employment portfolios, which demonstrate applicants' relevant experiences and employment skills that employers use to assess the level of work preparation and readiness (Okoro, Washington, & Cardon 2011). There seem to be many unutilised resources related to digital tools that could possibly help make recruitment processes better and smoother. Especially the employers' insights are essential to discuss when researching motivational aspects for future workforce.This article is based on the interview of Osku Marjanen, a project coordinator in VETO project, which aims to create new digital services online for relatives and other caregivers of patients to increase their wellbeing. The project assists in creating a common service operation model for community networks using online utilities to better cooperation, availability and increased visibility on the expertise and services of FinFam (Finnish Central Association of Families of People with mental illness). Marjanen has employed a project worker, whose responsibility is the visual appearance of the project. This article demonstrates what kind of elements were the most meaningful ones when recruiting a special kind of project worker. The future possibilities of developing the use of eProtfolios in recruitment for project jobs are also discussed.
Job recruitment setting – interests of the employer
A very common practice in project job recruitment is to ask for a CV and a presentation video for the first step of selection. After this, usually personal face-to-face interviews are organised for a smaller group of applicants, as through discussions it is easier to identify social and relational skills. For the VETO project, it was important to find a multitasker, whose responsibility would be the visual appearance of the project. Various competences were needed as digital business and marketing is grounded on good customer experience. In a recruitment setting, these kind of competences need to be made transparent together with the applicants willingness and readiness to learn more (Marjanen 2017). They wanted to have a person who can think "out of the box" and is capable of creating new kind of solutions. Collaborative and networking skills are also crucial. The applicants were asked to provide digital material to present their competences, including a CV with reference material and a two-minute video introduction. The video was required to be shared using appropriate channels, not attached to an email, which tested essential digital competences. With an open assignment, employers want to see how well the applicants have been prepared.
"Unprecise guidelines for the applicants enable us to evaluate, do they really understand what kind of job they are applying for" (Marjanen 2017).
The compatibility of the nature and focus of digital material and job requirements is crucial. Therefore, an applicant's ability to adduce essential competencies regarding the job in question is a meaningful aspect assessed in the recruitment process. In this case, the visual outlook of all the materials was one of the selection criteria, as digital marketing competence was very central.
Job recruitment setting on the basis of an ePortfolio – transparency for the working life
In the labour market, essential 21st century learning skills such as creativity, critical thinking, communication and collaboration are highly appreciated (Trilling & Fadel 2009). In the VETO project, they wanted to have a person who could match the goals of the project and provide new perspectives for digital working (Marjanen 2017). The use of digital material in making the decisions of hiring staff for digital development project was self-evident. They did not use the word ePortfolio or employment portfolio, but the requirements for the material corresponds to the idea of ePortfolio as a showcase (see Barrett 2007).
Marjanen (2017) emphasised that it is very crucial to be able to demonstrate practical knowledge and skills, as well as personal characteristics and informal competences achieved in life. For example if you are a caregiver for a person with mental health issues or already have experience as a caregiver these facts are beneficial to mention and understand the value of such competences. Personal experiences can provide added value for the applicant, as those experiences can be crucial in managing the project work. Further, Marjanen (2017) highlighted that recruitment material needs to be organised and structured, easy to follow and read. He also found it interesting that you could have links in your resume for extra digital material, which you can look at if something interests you as an employer. In a video one can recognise a person's personality and their ability to present their competences visually. The person who was hired to the VETO project managed to produce a video, which demonstrated many competences in a concise way, for example, adding informative visual materials in the background. This person was also the only one of the interviewees who brought an iPad with him and used digital material in the interview to demonstrate his competences.
Work life as an actor in supporting the creation of ePortfolios
Higher education students, as future employees, need to be guided on how to demonstrate the competencies important in the world of work, as these kind of skills are not necessarily self-evident (Kunnari, Laurikainen, Pires, & Rodrigues 2017). Marjanen (2017) also highlights that during the studies learners need support to be able to understand what kind of personal experiences could be essential to show. For example, experiences during internships can be relevant to document and demonstrate in digital form. What have you learned and in what kind of context? Further, what kind of things have you recognised you want to improve? In creating this evidence, the collaboration with the work life representatives is significant. However, the main driving force to create your own ePortfolio is better to integrate to the studies in a positive way and in this way guide the students (Marjanen 2017). Otherwise, there is a challenge that students do not understand the meaning of it (Kunnari et al. 2017).
Marjanen (2017) sees the benefits of more intensive collaboration between workplaces and higher education. In authentic settings, students can cultivate their professional growth and meta level understanding of the world of work. For workplaces, students can bring the newest professional knowledge and understanding.
"The common reflection and the outcomes of co-creation can be documented digitally, and this way help both the students' learning and communication about the attainments of the project" (Marjanen 2017).

This article was produced in the Erasmus+ (KA2 action) funded project "Empowering Eportfolio Process (EEP)". The beneficiary in the project is Häme University of Applied Sciences (FI) and the partners are VIA University College (DK), Katholieke Universiteit KU Leuven (BE), University College Leuven-Limburg (BE), Polytechnic Institute of Setúbal (PT) and Marino Institute of Education (IE). The project was implementated during 1.9.2016–30.11.2018.
Author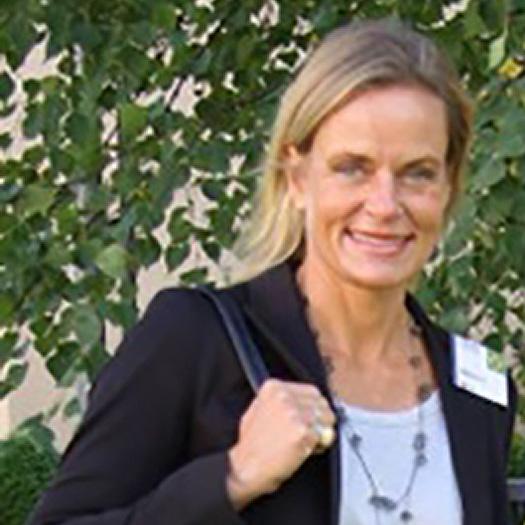 Irma Kunnari, M.Ed (PhD Fellow in Educational Psychology) Principal lecturer, pedagogical developer and teacher educator in Häme university of applied sciences, School of Professional Teacher Education. She currently works as a project manager in Empowering Eportfolio Process (EEP) project, and has a broad experience in developing higher education and the relationships between HE institutions and the work field.
References
Barrett, H. C. (2007). Researching electronic portfolios and learner engagement: The REFLECT initiative. Journal of Adolescent & Adult Literacy, 50(6), 436–449.
Kunnari, I., Laurikainen, M., Pires, A. O., & Rodrigues, M. R. (2017). Supporting students' ePortfolio process in Higher Education. In I. Kunnari & M. Laurikainen (eds.) Students' perspectives in ePortfolios.  HAMK Unlimited Journal. Retrieved 20 February 2018 from https://unlimited.hamk.fi/ammatillinen-osaaminen-ja-opetus/supporting-students-eportfolio-process-in-higher-education
Marjanen, O. (2017) Project coordinator. VETO project. FinFami Uusimaa Ry. Interview 5.9.2017.
Okoro, E. A., Washington, M. C., & Cardon, P. W. (2011). Eportfolios in business communication courses as tools for employment. Business Communication Quarterly, 74(3), 347–351.
Trilling, B., & Fadel, C. (2009). 21st century skills: Learning for life in our times. New York: John Wiley & Sons.
LISÄÄ AIHEEN YMPÄRILTÄ / RELATED POSTS